Nigerian lady kicked off Turkish flight for assaulting air hostess (photos, video)
- A Nigerian lady was kicked off a Turkish flight for assaulting the air hostess
- The lady had asked the air hostess for water while people were settling down
- She smashed the cup of water on the hostess's hand in annoyance
- Nigerians stepped in when the lady was kicked off the flight after begging for forgiveness
A Nigerian lady aboard a Turkish airline moving from Istanbul to Abuja assaulted an air hostess on Tuesday, May 30. The incident happened when passengers got on the plane and were trying to settle down into their seats.
Legit.ng gathered that the Nigerian lady was said to have asked the hostess for water. She has asked for a couple of times before she yelled at the hostess.
"I have been asking you to give me water, almost five times and you refused." She said. The air hostess reportedly brought out a cup with water in it and told her she was doing a favor as it was not time for water to be given out since the flight had not taken off.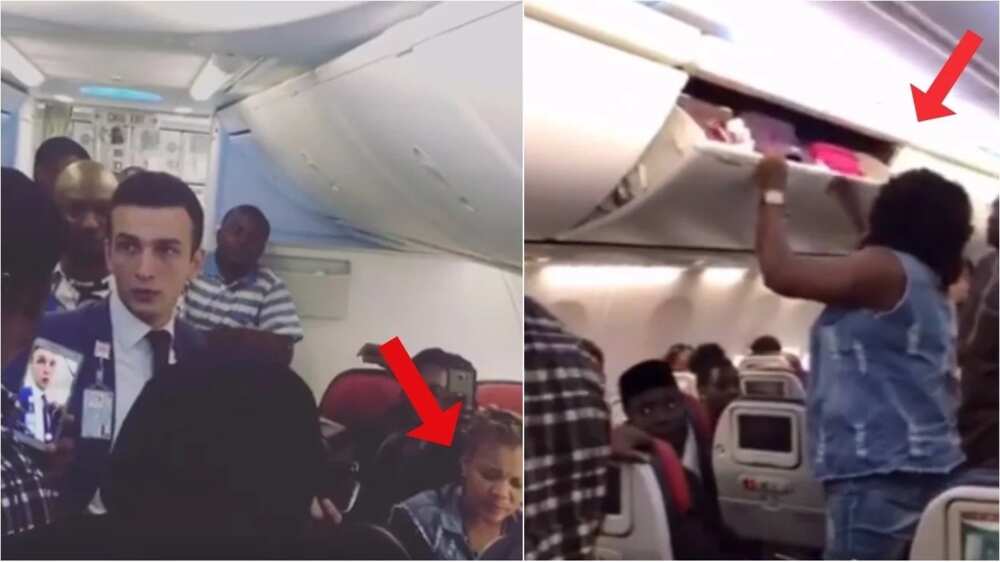 READ ALSO: Nigerian man allegedly kidnapped and killed by sea pirates (photos)
This infuriated the Nigerian lady who smashed the cup angrily on the hostess' hand. The latter was said to have told the head pilot who invited the Turkish police to take the woman off the plane.
Nigerians aboard the airline stepped in and asked the flight attendants series of questions as a result of their actions. The Nigerian lady apparently asked for forgiveness even though the crew wanted her off the plane.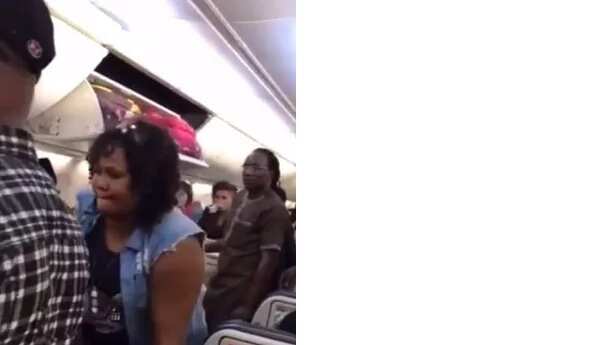 A Facebook user identified as Anastasya Vorobyova confirmed the story with her post. She explained what happened from the far end of the plane that she was seated.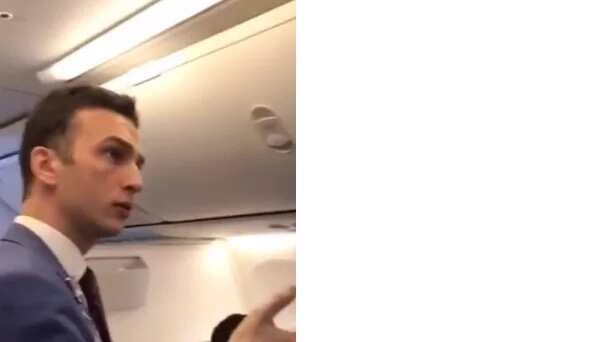 The flight attendants and the Nigerians on board argued back and forth. Passengers took different sides when the issue became a hot debate.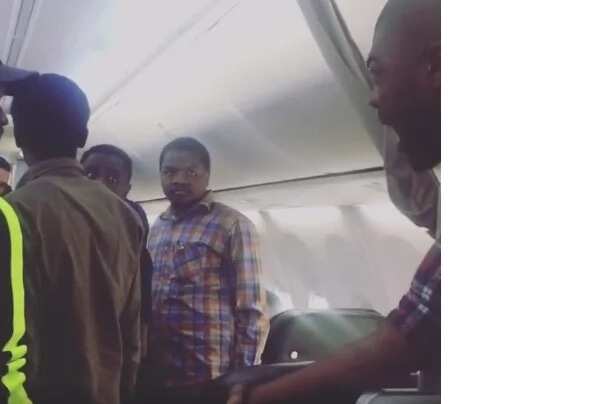 Some asked if they would have remained calm if their partners were treated that way. Others said she should not have assaulted the air hostess while many insisted that she should be left alone as she had asked for forgiveness.
Watch what happened on the plane in the video posted by Vorobyova:
PAY ATTENTION: Install the latest android app and get updates from Nigeria's number one online news platform
The issue degenerated into one where questions about moral values, stereotypes, racism, violence and cultural backgrounds were being asked.
Recently, Legit.ng reported the measures taken by some Nigerians flying from Amsterdam to Lagos when they prevented a fellow Nigerian from being deported and held in hand cuffs.
Would they have been able to manage the situation better if it was a white person that was involved and not a black? Let us know your thought on this in the comment section.
Watch the Legit.ng TV video below to see how embittered some Nigerians are over the situation of things in the country. Many of them believe there is no hope for Nigeria:
Source: Legit.ng