Acting President Osinbajo congratulates Nigerian Muslims on Ramadan
- Yemi Osinbajo has appealed to Muslims to use the period of Ramadan for reflection on national challenges
- The Acting President implored Muslims to seek maximum benefits from the Ramadan period
- Osinbajo called on Nigerians to continue to pray for President Muhammadu Buhari
Acting President Yemi Osinbajo has appealed to Nigerians especially Muslims to use the period of Ramadan for reflection on national challenges and join forces with the Buhari administration to overcome them.
He gave the advice in his message to felicitate with the Muslim community in Nigeria as they join other faithful across the world to commence Ramadan, the holy month of fasting and prayer.
The Acting President implored Muslims to seek maximum benefits from the Ramadan period by replicating the teachings of the Holy Prophet in all their engagements, both private and public.
READ ALSO: Abuja, Jos, Lagos, others to experience cloudy weather and thunderstorms on Saturday, May 27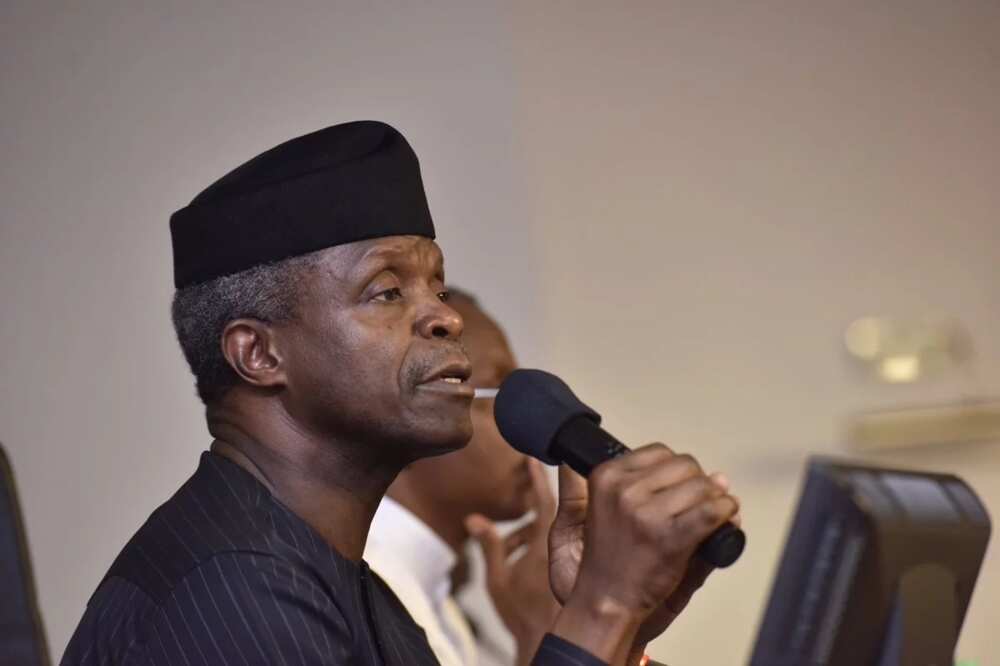 He urged Muslims to use the Ramadan to renew their commitments to the virtues of love and peace taught by the Holy Prophet Muhammad, and also works towards achieving them.
He noted that the period was one for spiritual perseverance, temperance, introspection and retrospection with the Almighty Allah.
The Acting President called on Nigerians to continue to pray for President Muhammadu Buhari and the nation in general.
Osinbajo, while wishing the Muslim faithful blessed Ramadan, urged them to also remember the less privileged in the society during the special period.
PAY ATTENTION: Watch more videos on Legit.ng TV
According to an earlier report by Legit.ng, the Sultan of Sokoto, Alhaji Sa'ad Abubakar III, has declared Saturday, May 27, as 1st Ramadan, 1438 AH, signifying the commencement of the annual long-month fast by Muslims.
Abubakar announced the sighting of the new moon in Sokoto, on Friday, in a broadcast.
The Sultan said that the new moon was sighted in various states of the country including Kebbi, Lagos, Adamawa, Bauchi, Delta, Cross River and Benue.
Watch this Legit.ng video of a Christian who converted to Islam:
Source: Legit.ng