Ex-militants shower praise on President Buhari
- Reuben Wilson, an ex-militant leader, says Presidential Amnesty Programme (PAP) has assisted in rehabilitating more than 200 persons from his clime
- Jerry Fiberesima, a native of Okrika, Rivers state says the programme helped him become a better man after living a life of violence
- Wilson also urged those yet to be empowered to exercise patience as it would be their turn
Many former militants and beneficiaries of the Presidential Amnesty Programme (PAP) have showered encomium on President Muhammadu Buhari over his programme and policies for the region.
The beneficiaries urged the Niger Delta ex-agitators and youths to support the president to achieve his great aim for the clime.
The ex-agitators, who spoke with the News Agency of Nigeria (NAN) on Thursday, May 24, in Abuja, said they would remain grateful to Buhari's administration for empowering them in various skills.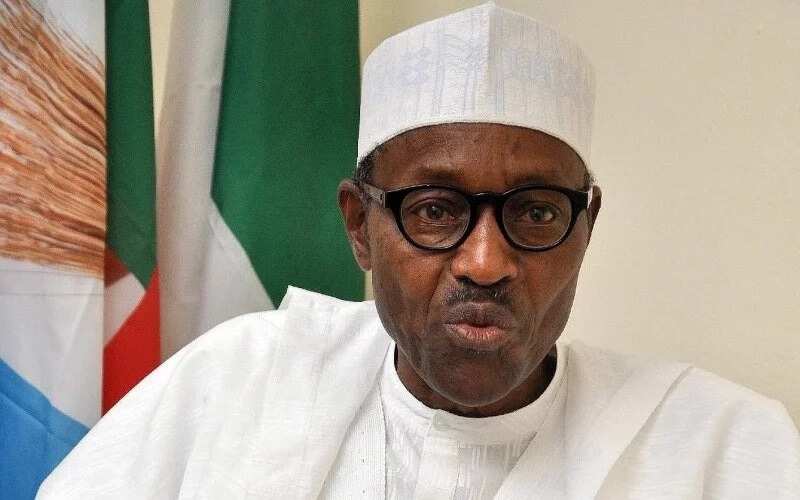 READ ALSO: Senate passes PIB bill in HISTORIC move after several years
Reuben Wilson, an ex-militant leader, said PAP, under the leadership of Brig-Gen Paul Boroh had engaged ex-agitators in various empowerment programmes, and had also facilitated employment for some of them who graduated recently.
According to Wilson, PAP has also assisted in rehabilitating more than 200 persons from his camp, who have all shunned violence and embraced peace.
He therefore commended the federal government for initiating the programme which he said had empowered many youths in the region and scaled down crime rate.
Also, Jerry Fiberesima, a native of Okrika, Rivers state, said the programme helped him become a better man after living a life of violence.
Fiberesima said he is now a successful farmer with 28 persons from his community working under him and earning a living.
"I now have a farm where I plant corn, plantain and other vegetables; and which is being managed by my 28 employees."
He urged those yet to be empowered to exercise patience as it would be their turn.
READ ALSO: Buhari's health: Embassy source reveals detail of president's status
Emmanuel Onoyo-Akorhe, a fish farmer in Delta, said PAP had given them the opportunity to boost their fishing business and created a ladder out of poverty and food insecurity for the region.
Reuben Opuobori, who also owns a fish farm, said that the vocation had offered him and other ex-agitators a chance to make a difference by growing enough food to feed the nation.
Opuobori said though there were many challenges, young people should be trained and encouraged to live on their own and contribute to making Nigeria self sufficient and peaceful.
"As we look to find solutions to feeding a world of nine billion people by 2050; it is this new generation that will work together to achieve that set goal,'' he said.
Uche Ogburia, from Elele, Rivers state, said poultry farming had become very lucrative due to the high demand for the products.
PAY ATTENTION: Install our latest app for Android, read best news on Nigeria's #1 news app
"Little investment is required to start up the business and losses are minimal," Ogburia said.
He also encouraged those with the challenge of acquiring land for the business to consider family land as an option, so that gradually they would be able to acquire theirs when the business becomes lucrative.
Legit.ng recalls that the federal government had confirmed the resumption of payments of monthly stipends to ex-militants in response to sustained attacks on oil facilities which have dropped crude production to a 30-year low.
The payment of stipends resumed on Monday, August 1, after coordinator of the presidential amnesty program, Paul Boroh told ex-militants in an e-mailed statement that their delayed stipends would resume.
Watch this Legit.ng TV Video of what Nigerians are saying about President Buhari's take the out of recession:
Source: Legit.ng