Electricity in Nigeria is highly erratic and if you have lived long enough in the country, you will realize that generators are indispensable to the average Nigerian.
So at most, the best electricity is 12 hours daily spread over the whole day, most places get as low as two hours in 24.
Which places have the best electricity in Lagos? Some Nigerians on Quora have this to say about electricity in their areas.
1. Tunde Ogunjimi said: "It's quite OK around Ikoyi where I stay, but there is a friend living in another axis in the same Ikoyi where electricity is very bad. So, it's difficult to say."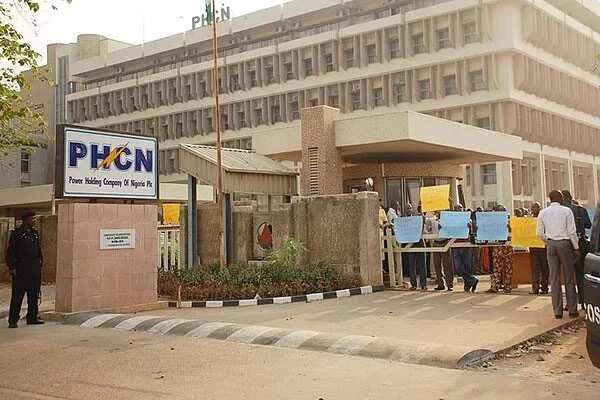 2. Segun Quadri said: "Nobody can say which area has the best electricity, but I know for a fact that 'big' areas in Lagos (Ikoyi, Lekki, Victoria Island, Magodo, Ikeja GRA, etc) have very poor electricity. A NEPA official once told me they expect those people to be able to afford fuel for generators.
READ ALSO: After losing 7 people in football viewing centre, Calabar community begs PHCN for this IMPORTANT thing
"Some parts of Ketu (Alapere, Aladelola) have 24 hours electricity that if at all there's an outage, it will only last for 10 minutes max. Some parts of Surulere (Adeniran Ogunsanya, etc) also have very stable electricity.
"Ikorodu has very poor electricity, Yaba is fair, Mushin is fair, Ogudu is good, Maryland is good, Palmgrove/Onipanu is also fair."
3. Deli Ojeah said: "But the worst (in terms of value at least) would be anywhere covered by Eko Electric Distribution (EKEDC).
"You would pay about NGN 28 per KwH compared to the less than NGN10 per KwH some people in Ikorodu pay."
4. Utibeimabasi Andikan said the best place is Egbeda area and many Nigerians agree.
PAY ATTENTION: Watch Legit.ng tv for more videos
Meanwhile, for years, Nigerians have suffered poor power supply. Despite promises by different governments, the country cannot boast of a steady power supply.
A new power poll by NOIPolls for the first quarter of 2017 showed that there was a decline in the state of power supply to Nigerian households to 30 percent in Q1, 2017 from the 37 percent obtained in Q4, 2016.
How is the ministry of transportation doing? Watch a Legit.ng video below: