Mr. Femi Otedola is a Nigerian Businessman, CEO of Zenon Petroleum and Gas Limited and chairman of Forte Oil Plc. He also made it to the Forbes list of richest people in Africa alongside such famous billionaire as Aliko Dangote. Learn more about the man who is a major player in the oil and gas industry.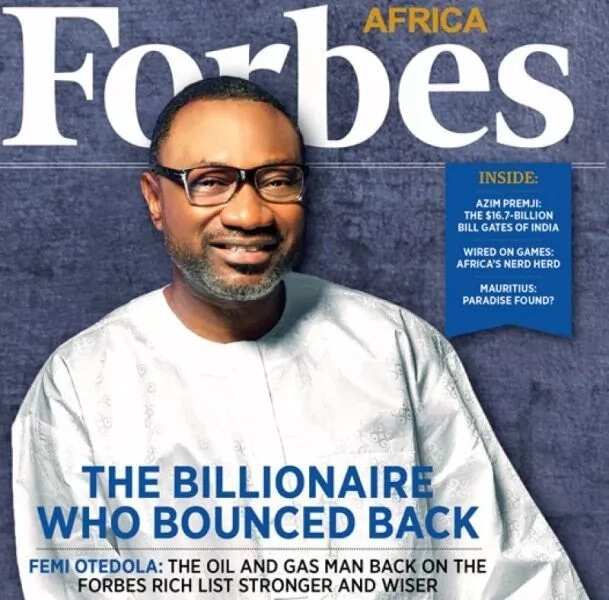 Mr. Femi Otedola is a Nigerian oil mogul and one of the richest people in Africa. Born on the 4th of November 1962, Femi Otedola is a son of a former governor of Lagos State, Sir Michael Otedola. He obtained a university degree at Obafemi Awolowo University, Ile-Ife, Osun State. Before venturing into the petroleum industry, he took charge of his family's printing press business. In 1994, Mr. Otedola started Centre Force Limited which specialized in finance, investment, and trading.
READ ALSO: Top 21 richest people in Africa 2017: Dangote tops list.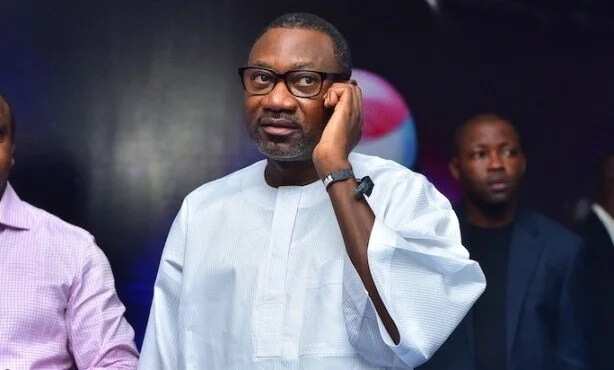 Femi Otedola career
Mr. Femi Otedola has asserted himself in the market of the Nigerian oil and gas. In 2003, he founded the Zenon Petroleum and Gas Limited which specializes in the marketing and distribution of petroleum products. In 2004, Mr. Femi Otedola invested 15 billion Naira in Zenon which was used in infrastructure development and acquiring storage depots and cargo vessels. The company owns storage depots at Ibafon and Apapa and also possesses four cargo vessels. Three of the cargo vessels are named after his father, mother, and wife. Their names are MT Sir Michael, MT Lady Doja, and MT Nana respectively while the last one is named Zenon conquest. Zenon controls a major share of the diesel market and supplies fuel to most of the major Nigerian manufacturing industries. These include Dangote Group, Cadbury, Coca-Cola, Nigerian Breweries, MTN, Unilever, Nestle, and Guinness. Zenon was able to seize control of the market in a very short time.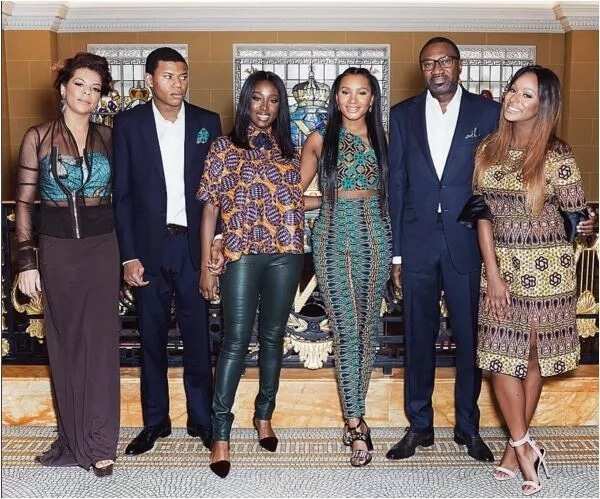 In 2007, Femi Otedola acquired a major share of African Petroleum Company and was appointed as the chairman of the company. Later he acquired 29.3 percent of the company's shares and became the major shareholder. He has become extremely rich and in 2009, was listed in Forbes. The company's name was later changed to Forte Oil Plc. It was also restructured and rebranded. The company now owns over 500 petrol stations across the country.
Other companies owned by Mr. Femi Otedola include SeaForce Shipping Company Limited which at one point made him the largest ship owner in Nigeria. He is the owner of Swift Insurance and FO Properties Limited as well. He was also appointed as chairman of the Transcorp Hilton Hotel in Abuja in 2007.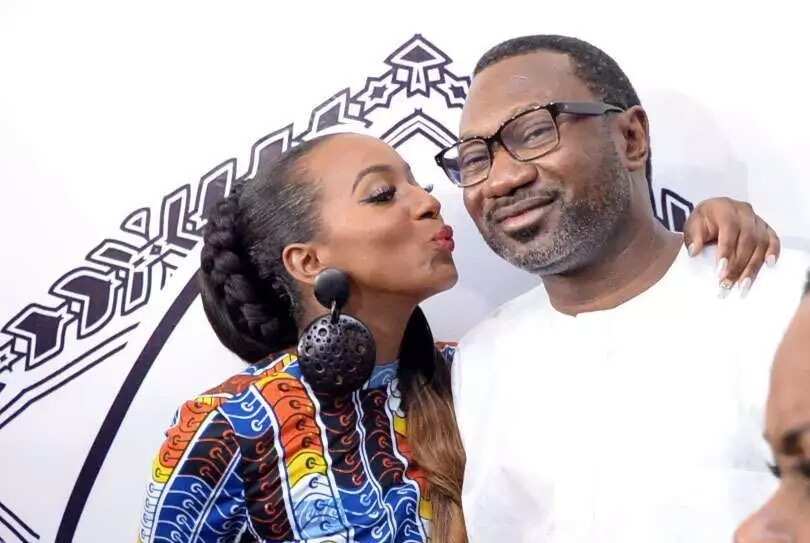 As a result of his success and influence in the Nigerian economy, Otedola was appointed a non-executive director of Transnational Corporation of Nigeria Plc in 2006. It is a multi-sectoral conglomerate established in 2004 by then President Obasanjo.
Femi Otedola is a member of the Nigerian Investment Promotion Council (NIPC). He was also appointed as a member of the Nigeria's National Economic Management Team in 2011 by former President Goodluck Jonathan.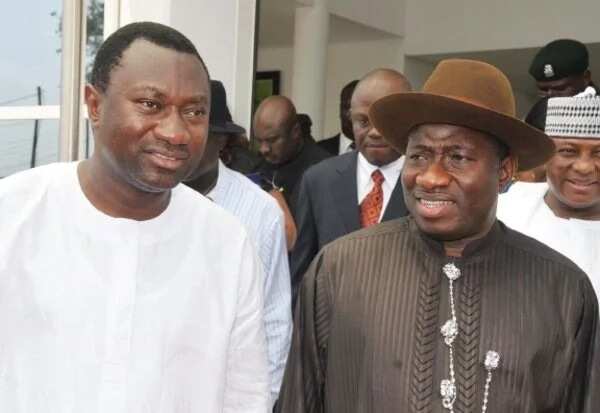 Femi Otedola Net Worth
In March 2009, Mr. Femi Otedola's net worth was estimated around $1.2 billion which earned him a spot on the Forbes list of richest men. But due to the recession in Nigeria and fall in the value of the Naira, his net worth has reduced. According to the Forbes post on the 17th of October, 2016, the net worth of Mr. Femi Otedola was estimated at around $550 million.
In 2014, he was listed by Forbes as number 29 among the richest people in Africa.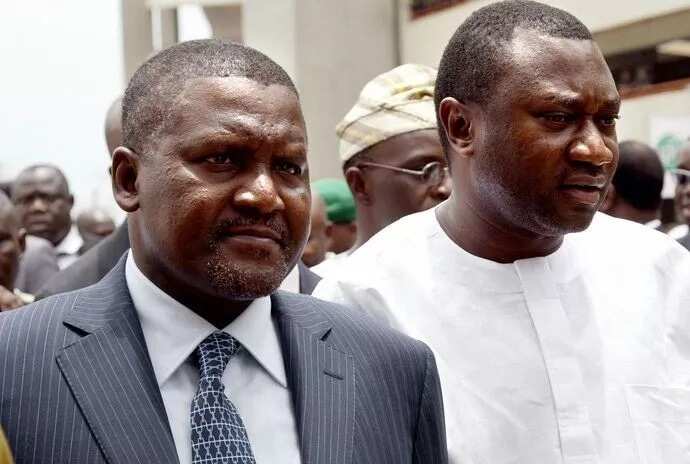 Femi Otedola wife and children
Mr. Femi Otedola is married to Nana Otedola. She is the owner and CEO of Garment Care, a dry-cleaning enterprise. Together they have three daughters and a son. One of his daughters, Florence Otedola, is also known as DJ Cuppy. She is an international music producer, DJ, and a tourist ambassador for Nigeria. The other daughter, Temi, is a designer and style blogger.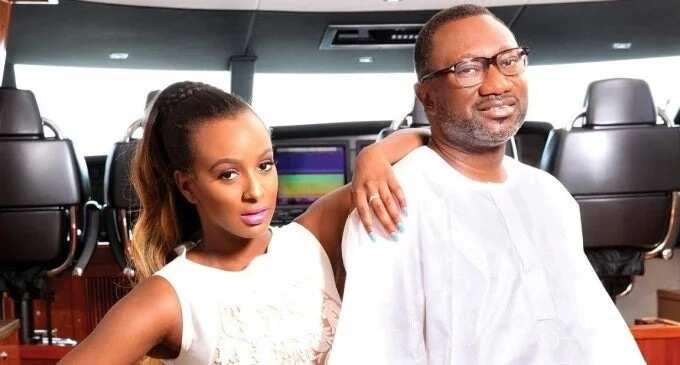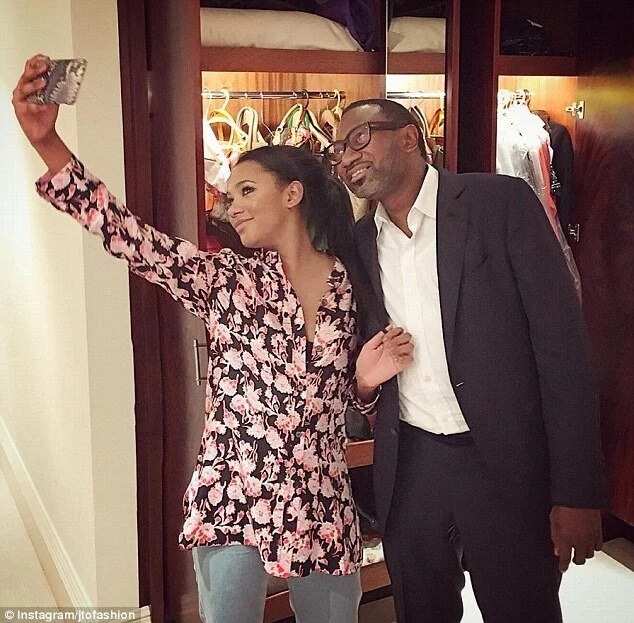 The 46 years old wife of the Nigerian billionaire is still looking young and beautiful. Take a look at a picture she took with her daughters you might even think they are sisters.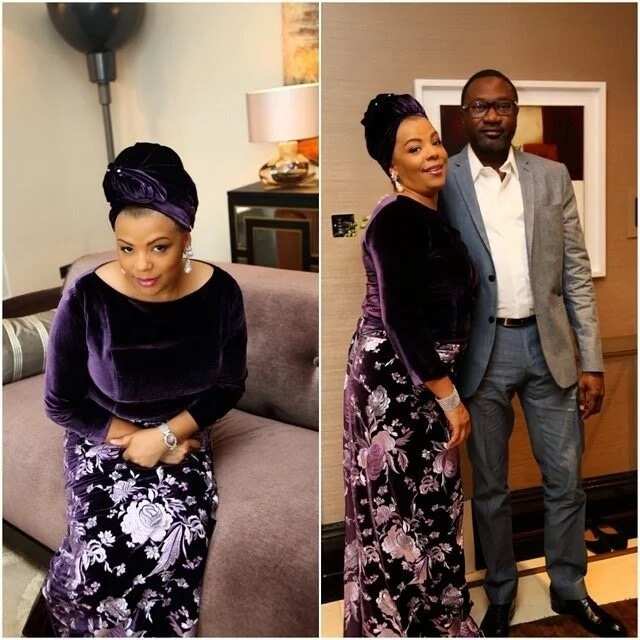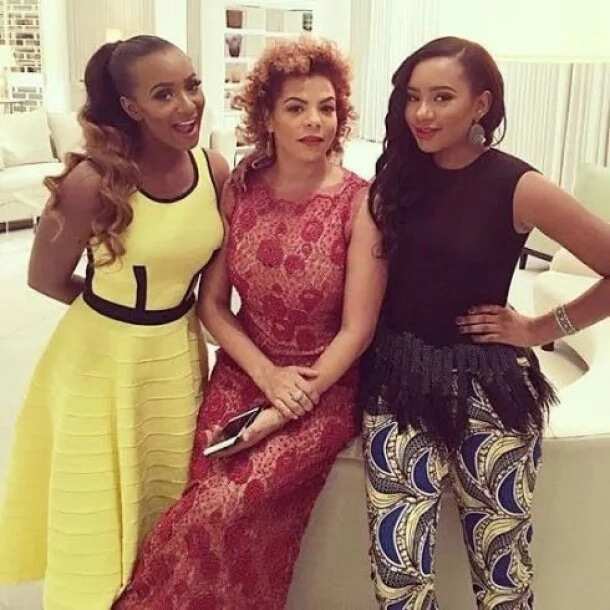 READ ALSO: Dangote@60: What has Africa's richest man achieved in sports?
Now you know a little bit more about one of the richest people in Africa. He has done a lot for the oil and gas industry and became rich thanks to his hard work and business skills.
Watch Nigerian Oil Mogul Femi Otedola explains how he recovered from the financial loss.
Source: Legit.ng