Some abducted Chibok girls have refused to come home - Negotiator reveals
- Barrister Zannah Mustapha also revealed that this is not the end of the negotiation between the government and the Boko Haram
- He said he did not find out why the other girls did not want to leave the forest because that is not part of his mandate
Barrister Zannah Mustapha, one of those who negotiated the release of the 82 Chibok, Borno girls, has revealed that their co-abductees refused to leave the forest.
The Nigerian Tribune reports that it is either the girls have been radicalized or feel ashamed to be seen in public.
READ ALSO: Developing story: 3 dead as religious crisis allegedly ongoing at Kabala junction, Kaduna (photos)
Legit.ng reports that 82 of the girls were released after a negotiation between the federal government and the Boko Haram sect.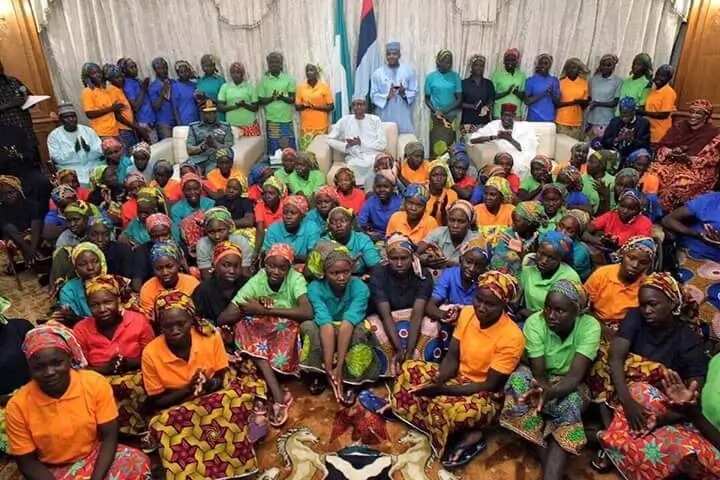 The report quoted Mustapha as saying some of the girls refused to return home adding that he did not ask them why since that was not his duty.
Mustapha added that future talks between the government and the terrorists will go beyond the release of the remaining girls in captivity and focus on negotiating real peace in the northeastern zone of the country.
READ ALSO: Tears of joy as FG release names of girls freed from Boko Haram, one of the girls has her leg amputated
He said: "Even though we have got (some of) the girls back, I don't feel we have made much progress.
"After the (release of) the 21 girls, how many hundreds have been killed by su*cide bombings?"
Nigerians have been reacting to the revelation by Mustapha. Some however still doubted the abduction of the girls. Read some of the reactions here:
Watch this video and see how Nigerians kept expectations of the release of the Chibok girls high:
Source: Legit.ng