Police parade pastor allegedly caught with human head
The Oyo state Police Command on Friday paraded a 55-year-old pastor over unlawful possession of a human head, buffalo horn as well as gun powder and charms.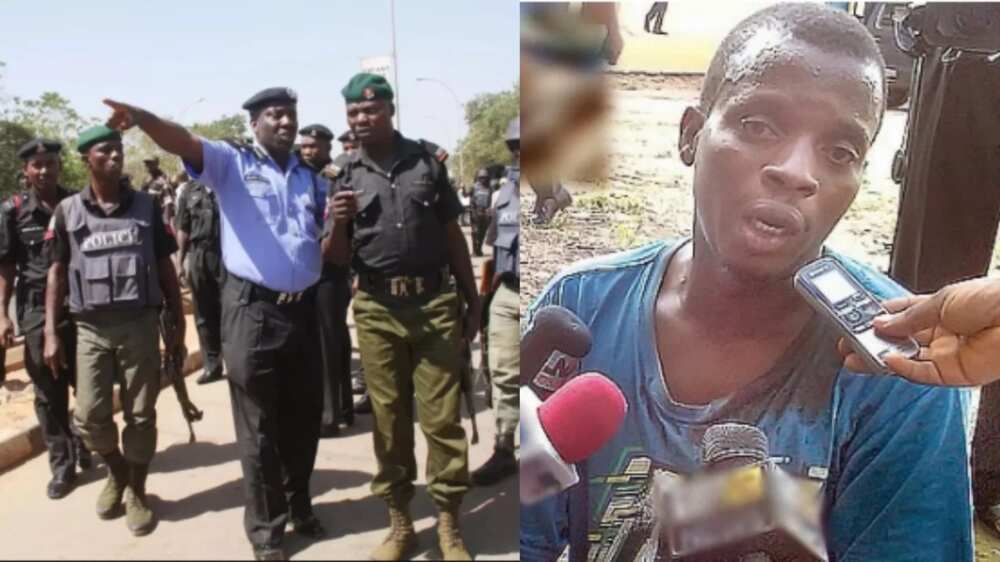 The police also paraded 18 suspects arrested for alleged armed robbery, stealing and cultism.
The Commissioner of Police, Mr Abiodun Odude, told newsmen in Ibadan that the pastor said to be the founder of Cherubim and Seraphim Church, Idapomimo Zion, Alagbado, Lagos, was arrested by operatives of the Federal Highway Patrol during a " stop and search'' operation.
Odude said that the pastor was arrested at about 10:30 pm on May 4 on his way to another branch of the church at Imini in Afijo Local Government Area of Oyo State.
The suspect, on his part, told newsmen that he got the human head during a demolition exercise in Alagbado, Lagos.
READ ALSO: I came to Lagos a sinner - Pastor Enoch Adeboye
Isaiah, who claimed to be the son of a herbalist, said that he was taking the human head to the branch of the church at Imini to offer sacrifice in order to chase away thieves terrorising the area.
He, however, said that such an attitude was not expected from a pastor.
Items recovered from other robbery suspects were eight vehicles, 14 cell phones and 106 rounds of ammunition.
Meanwhile, the Police in Taraba say they have arrested a 60-year-old man, Abubakar Abdulkadir, for allegedly being in possession of roasted human parts.
The Police Public Relations Officer (PPRO), for the Police Command in the state, Mr David Misal, on Friday in Jalingo said the suspect was arrested at Alin-Gora Village, Ardo-kola Council Area of the state.
However in the video below by Legit.ng, the Nigerian man who designed the tallest drum speaks to Nigerians.
Watch the video:
Source: Legit.ng