I'm alive, I was never wounded - Boko Haram leader Shekau says in new video
- Boko Haram leader Abubakar Shekau has dismissed claims that he was fatally injured in a recent aerial bombardment of the sect
- Shekau tells Nigerian Army and government to be patient, that once his time on earth ends, he will die
- He says that President Buhari, Buratai and lawmakers are shouldering a burden beyond their capacity
Abubakar Shekau, leader of Nigerian Islamist terrorist group Boko Haram, has dismissed claims by Nigerian Airforce that he was injured in a recent aerial bombardment of the sect.
Recall that the Nigerian Air Force on Wednesday, May 3, said two of its fighter jets had bombarded Boko Haram fighters and injured Shekau while observing prayers in Balla village, some 40 kilometres from Damboa, Borno state last Friday, April 28.
But in a 14-minute video released on Thursday, May 4, Shekau has claimed that he was neither attacked not injured in any air strike, Sahara Reporters reports.
READ ALSO: Ex-President Jonathan prepares to spill more beans in new book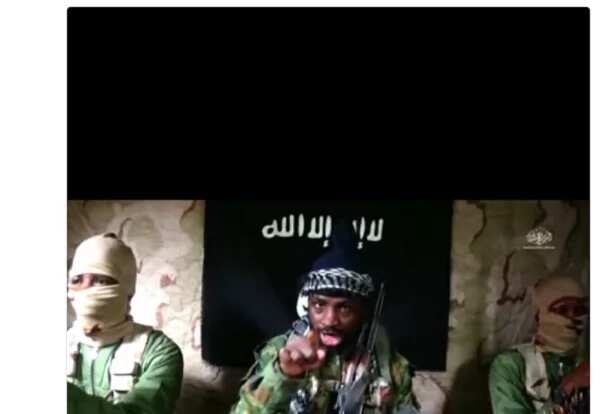 He said: "As I speak, today is Thursday 7th Sha'aban (4th May) around Zuhr prayer. You claimed your jets struck at our gathering while we were praying, killed some of us and injured me near Damboa. I don't even know the town you mentioned.
"Gather all the photojournalists, the camera men and pressmen you have, let them assess this video to determine if I was wounded.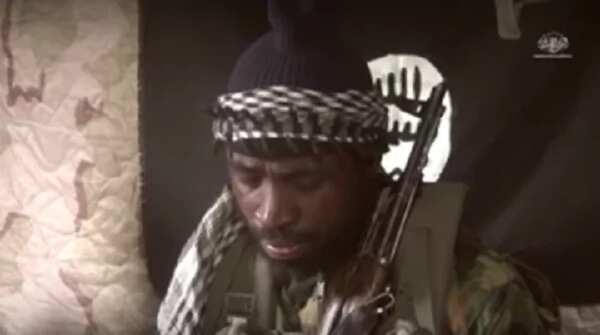 "But we are not worried. We are making this video to dispel your propaganda. Deceitful people end in shame.
"Earlier you claimed I was in Sambisa, now you said I was near Damboa road. You will never know my location. Allah kept out of sight because I believe in him and doing his biddings.
"Be patient, once my time on earth ends, I will die. Nothing will happen to me."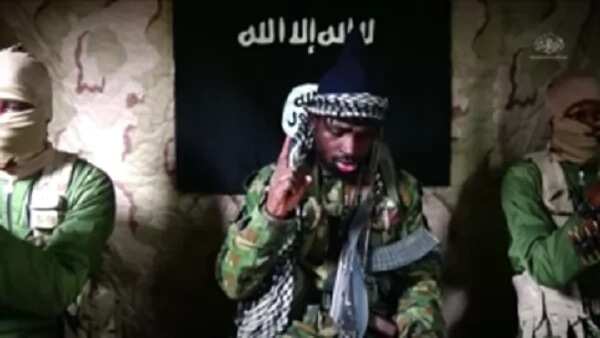 READ ALSO: Complaints on Buhari' s health diversionary – BMSG
He added: "To Buhari, Buratai and lawmakers you are shouldering a burden beyond your capacity. Your imagination (on our capacity) is more incredible than the tale of a hawk that lifts an elephant.
"So I'm alive. But if God wills that you will kill me, it is not surprising because many prophets of Allah were killed by infidels. I will be happy to die in the cause of Allah.
"Shekau is alive, Shekau is alive. I have not started killing in the name of religion yet. I will start in future."
Earlier, Legit.ng reported that Shekau was injured as one of his deputies, among other Boko Haram commanders, were killed in the air strike carried out by two Nigerian Air force jets some 40 kilometres (25 miles) from Damboa, last Friday, April 28.
However, the Nigerian Army refused to confirm reports that Shekau has been injured in a military offensive.
Army spokesman Brigadier-General Usman Sani Kukasheka said the Army authorities was still waiting to be briefed on the details of the operation before making any official statement.
He however confirmed that several Boko Haram commanders were killed in the military onslaught.
In the video below, the Nigerian Air Force gives an update on operations against Boko Haram in 2017.
Source: Legit.ng