EXCLUSIVE: Nnamdi kanu is my son, Jewish Rabbi gives reason for standing as surety (photos, video)
- The Jewish Rabbi who stood as surety for the leader of the Indigenous People of Biafra Nnamdi Kanu has given reasons for his action
- The Jewish Rabbi in an exclusive interview with Legit.ng said Kanu is his son
- The Rabbi said he also embarked on the journey to stand in for the IPOB leader as customary with the Jewish tradition
The Jewish Rabbi Chief Immanuel Shalum Okabemadu who stood as one of the three sureties for Nnamdi Kanu has given reasons why he represented the leader of the Indigenous People of Biafra (IPOB).
Okabemadu in an exclusive interview with Legit.ng said Kanu is his son.
"You cannot have a child and something happens to your child and you stay away. I must come to hear the cry of my child," Okabemadu said.
READ ALSO: Reno Omokri blasts Mbaka, Pastor Bakare, says Buhari's Presidency exposes their hypocracy
The Rabbi said he also embarked on the journey to stand in for the IPOB leader as customary with the Jewish tradition.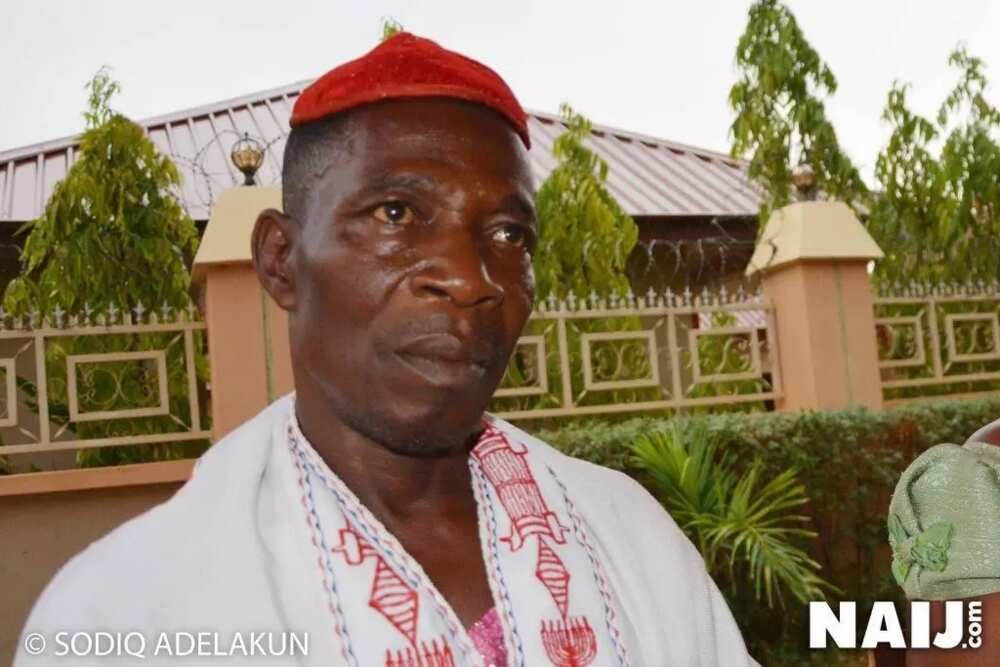 He said: "Because he is a member of the Jewish custom and culture Of course, he is my child, I can not disown my child, even if he was an Hausa or Yoruba person, provided he is under the Jewish community I will represent him, it is a religious affair."
He said he is always ready to represent an stand in for Jews all over Nigeria as is expected of a true leader.
"There are Jews in kaduna, and there is no discrimination against any Jew all over the world," he said.
READ ALSO: Nigerian Army refuses to confirm Shekau's injury report Nigerian Army refuses to confirm Shekau's injury report
Speaking on the Jewish community in Nigeria, Okabemadu said, his organization, the Jewish Covenant Community of Africa International Organization was formed mainly for the sons and daughter of Jacob known as Yaakov.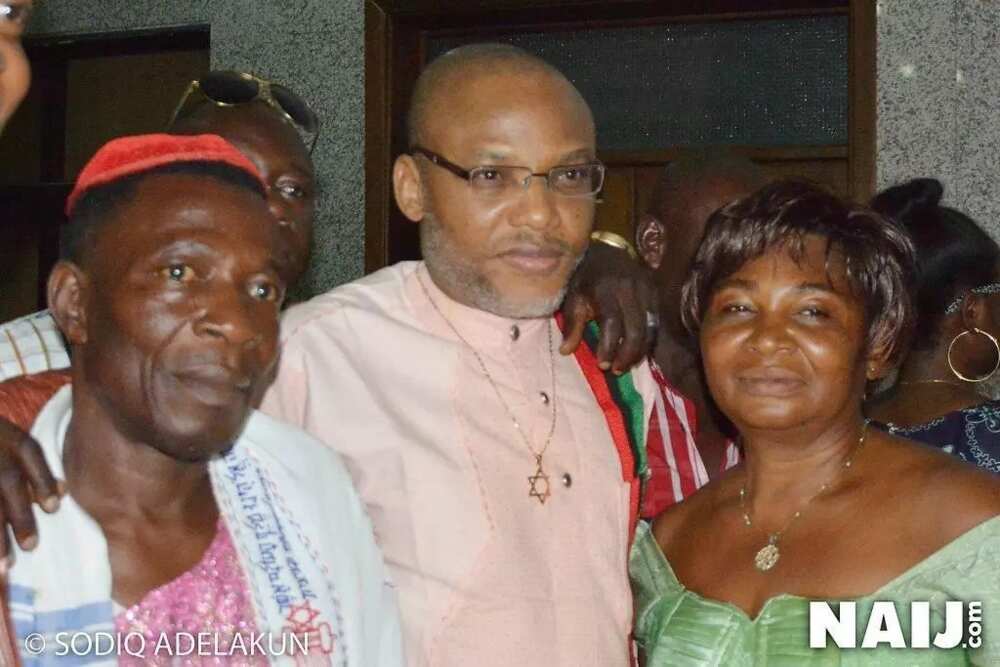 He said: "When we formed this organization, mainly for the sons and daughters of Yaakov of Israel, when you hear about the Yaakov, it means Jacob that is in Hebrew language"
"In that Hebrew language, now we sent a letter when I went to register it, to corporate affairs, that was in 2009/ 2010. All they needed from me, I presented all and they registered the organization
So based on that, now I am the head of that Jewish Covenant Community of Africa International Organization
That is why when they mentioned the leader of the Jews - being a religion, Judaism, not Christian because Judaism is those who worship on Saturdays. We don't worship on Fridays," Okabemadu said.
READ ALSO: JUST IN: Nnamdi Kanu leaves Abuja, visits Enugu Cenotaph for private prayers (photos)
Further responding to the motive behind his standing as surety for Kanu, Okabemadu said: "I am standing as surety for Nnamdi Kanu because a message was sent to me that a Jewish leader was required for his bail I also read it in dailies."
"That is why I heard and I came to stand in for him," the Rabbi said.
Recall that Kanu was released after spending a year and six months in Kuje Prison in Abuja.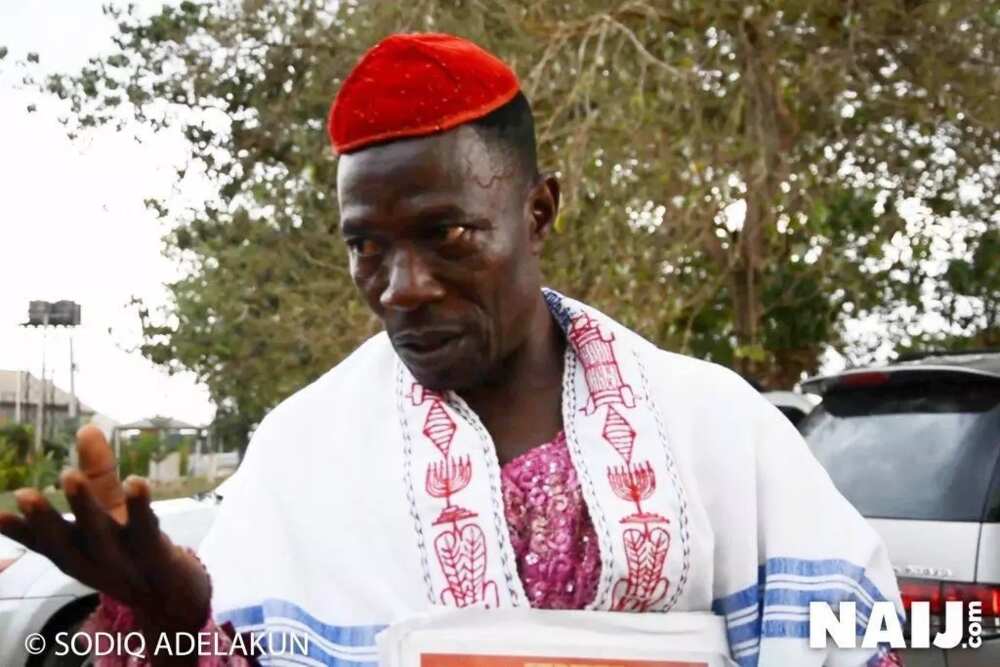 His release followed a bail condition granted to him by Justice Binta Nyako of the Federal High Court in Abuja on Tuesday, April 28.
In granting the IPOB leader bail, Justice Nyako ordered that three sureties including a Jewish leader be provided by Kanu.
She also ordered that the sureties will make available, N100 million each as bail bond while the IPOB leader is expected not to be found in a gathering of more than 10 people.
Watch this Legit.ng video of the Jewish Rabbi who stood surety for Nnamdi Kanu speak:
Source: Legit.ng