BREAKING: Naira falls to N390 per Dollar at parallel market
- Naira drops five points against Dollar, Pound and Euro at parallel market
- The new rates come hours after CBN sold $20,000 to BDCs for onward sale to small-end users
- The apex bank says it would continue to introduce measures to stabilise the foreign exchange market to ease the pressure on the Naira
The Nigerian Naira on Monday, April 24, crashed against the American Dollar at the parallel market to close the day at N390/$1.
The local currency dropped N5 to fall to N390/$1 from the previous rate of N385/$1 it recorded on Friday, April 21.
The Naira also dropped N5 against the Pound sterling to close at N495 from the previous rate of N490 and N415 against the Euro from the previous rate of N410.
This new rates come few hours after the Central Bank of Nigeria (CBN) sold $20,000 to Bureau De Change (BDCs) for onward sale to small-end users.
READ ALSO: Senator Isiaka Adeleke buried amid tears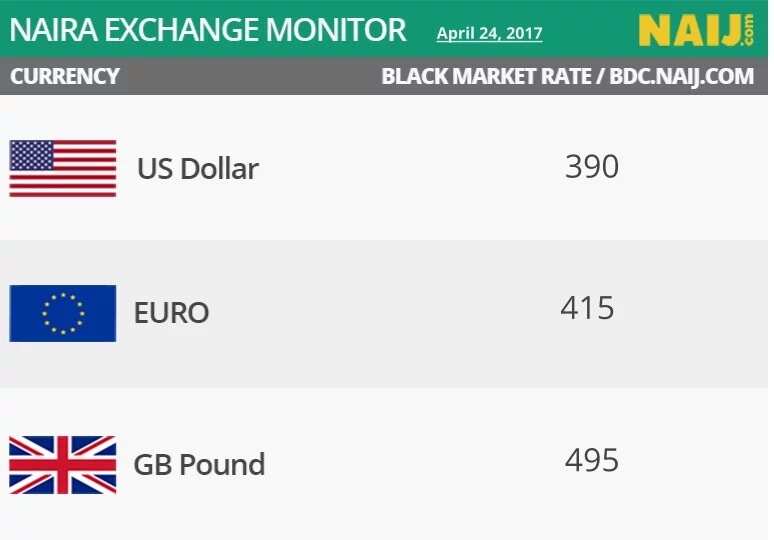 READ ALSO: Cause of Senator Isiaka Adeleke's death revealed
However, the apex bank says it would continue to introduce measures to stabilise the foreign exchange market to ease the pressure on the Naira.
It also said that various forex initiatives it had introduced in recent weeks were beginning to yield results with stability recorded in the Naira exchange rate.
CBN, spokesperson, Isaac Okorafor, said the bank will now allow investors to engage in foreign exchange trading at rates the buyers and sellers set.
The move is expected to increase the amount of dollars available in Africa's biggest economy.
"The Central Bank of Nigeria, in a continuing effort to deepen the foreign exchange market and accommodate all FX obligations, hereby announces a special window for investors, exporters," Okorafor said.
Legit.ng recalls that the CBN had injected $280 million into the Foreign Exchange Market on Tuesday, April 18, and on Wednesday, April 19.
Watch traders talk about what has changed in the market since President Muhammadu Buhari's return from London.
Source: Legit.ng