- Hon Razak Atunwa has reconfirmed that its very important to have Ex-President Goodluck Jonathan questioned by the House of Representatives regarding the Malabu scandal
- Atunwa says he has been mandated by the Lower House, to get to the root of the $1.3 billion oil bloc lease saga
- He says former President Goodluck Jonathan may have been complicit in the controversial OPL 245 deal
Razak Atunwa, the chairman of House of Representatives Committee on Justice, on Wednesday, April 12, reiterated that former President Goodluck Jonathan would be thoroughly investigated for authorising the $1.3 billion lease of OPL 245 oil block licence, while in power.
In a statement to newsmen, Atunwa said his committee had been mandated by the House to "conduct a thorough examination of the process and circumstances surrounding OPL 245 and identify culpability of any persons, groups or organisations."
"The committee is aware of recent information that has come to light, both nationally and internationally, indicating that former President Goodluck Ebele Jonathan may have been complicit in the controversial OPL 245 deal," Atunwa said.
Atunwa's statement is a reconfirmation of an earlier interview in which he confirmed that his committee was finalizing arrangement to summon the former president.
"I can confirm that the former president is now on our radar following new details that were uncovered in latest news reports about the Malabu scandal," Atunwa said.
Premium Times reports that in his statement Wednesday, Atunwa said his committee was "closely monitoring the proceedings in the Italian courts instituted by the Public Prosecutor of Milan in which ministers in Jonathan Administration were mentioned including President Jonathan himself.
"These facts have firmly placed former President Goodluck Jonathan on the Committee's radar," he added.
There have been reports that Jonathan might have received up to $200 million in bribes to approve the deal that has now become subject of international investigation.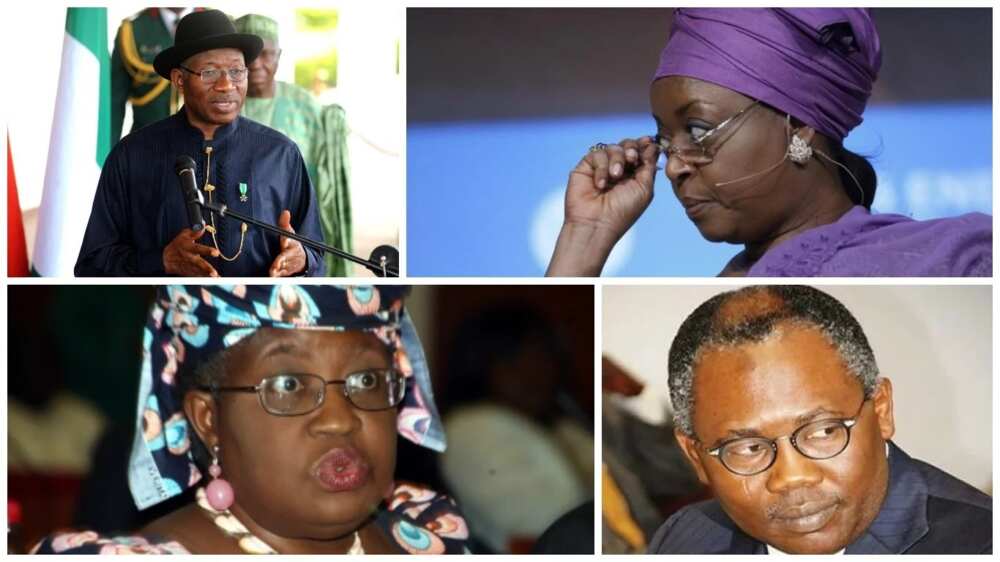 The report was based on Italian court documents obtained by BuzzFeed and Italian business newspaper, Il Sole 24 Ore.
In the documents, Italian prosecutors quoted Ednan Agaev, a Russian middleman who helped negotiate the transfer of the oil block to Shell and Eni, as saying that Dan Etete, the former Petroleum Minister at the heart of the oil scandal, said he intended to dole out as much as $400 million in bribes if the deal went through.
If Mr Etete actually paid out such an amount in bribes to Nigerian officials, "Agaev stated that he would think President Goodluck Jonathan got at least $200 million of this money," BuzzFeed quoted an excerpt of FBI submissions to Italian authorities as saying.
The revelations were made when the FBI interviewed Mr. Agaev, whom prosecutors also said met with Mr. Jonathan on more than one occasion in Nigeria during the OPL 245 negotiations.
Agaev, who was Etete's representative in the negotiation, said the convicted former petroleum minister told him of the $400 million bribe to Nigerian politicians when he approached him for his payment.
The Russian also repeated the claim in a follow-up interview with Italian prosecutors, led by Fabio De Pasquale in Milan.
"I said that if it's true, that he paid, he had to pay 400 million, I assume that at least 200 went to Goodluck (Jonathan)."
"I heard from Chief (Etete), he claims that he had to pay 400 million, so, if this is true, if he paid 400 million, then most probably the President, as the biggest boss, took at least the half of it," Buzz Feed wrote, quoting documents prepared by Italian prosecutors.
According to an earlier report by Legit.ng, Jonathan's spokesman, Ikechukwu Eze, issued a statement Tuesday which downplayed the report as "hearsay evidence from a man of questionable character who provided no substance to back up his false claim," in reference to Agaev.
The $1.3 billion was paid by oil giants, Shell and ENI, for the oil block, one of the richest in Africa. About $1.1 billion of the money was paid directly into a Nigerian government account with JP Morgan while about $200 million had been paid by Shell as signature bonus before the 2011 agreement.
Most of the $1.1 billion ended up in private accounts with about $801 million directly going into the account of Dan Etete, a former petroleum minister who was convicted for money laundering in France.
A large part of that sum is believed to have gone to Mr. Jonathan and officials that served under him including Mohammed Adoke, the then attorney general.