Adunni Ade opens up on being a single mother in Nigeria
Beautiful Nollywood actress Adunni Ade covers the latest issue of of Mother in Style Magazine with her handsome sons, 9-year-old D'Marion and 5-year-old Ayden.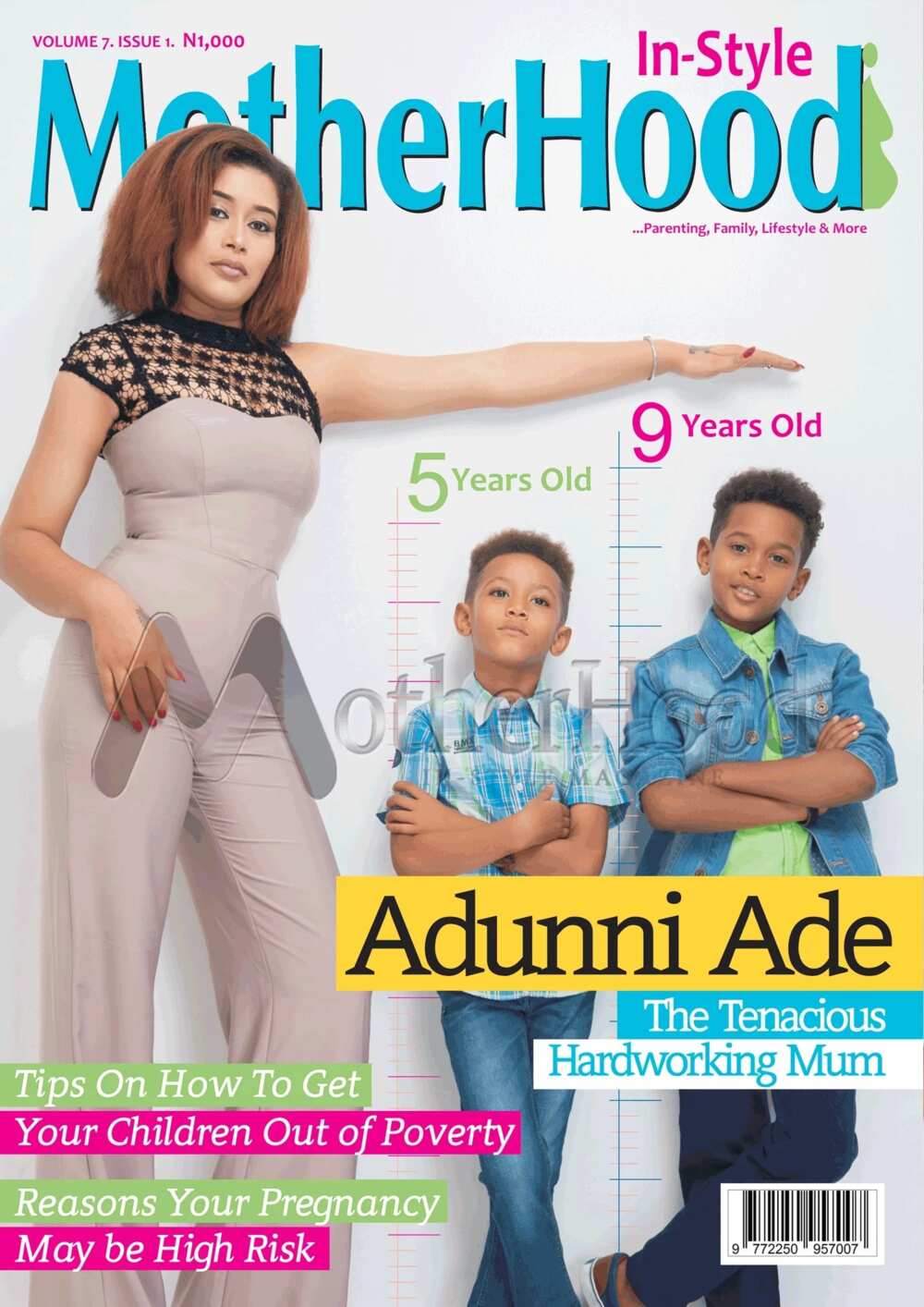 In the escorting interview, Legit.ng gathered that Adunni who is born of a Nigerian father and an American mother opened up on life as a single parent, why she quit America's Next Top Model and details of her personal challenges.
Read the excerpt below:
READ ALSO: Photos and videos from Liz Benson's daughter's traditional wedding in Akwa Ibom
On why she's not with the father of her children: "Well, I just had to make that decision though it took me a long time to realise or stop lying to myself that it was never going to work out even though I tried as much as I could. I just decided that what's best for me is to walk away and still be here and be with my kids and still have the opportunity of being the best mother possible, so yeah, I had to make that decision. It was really tough, it was really painful; I think that hurt me the most out of anything that I have ever been through in my life, walking away was the hardest thing to do."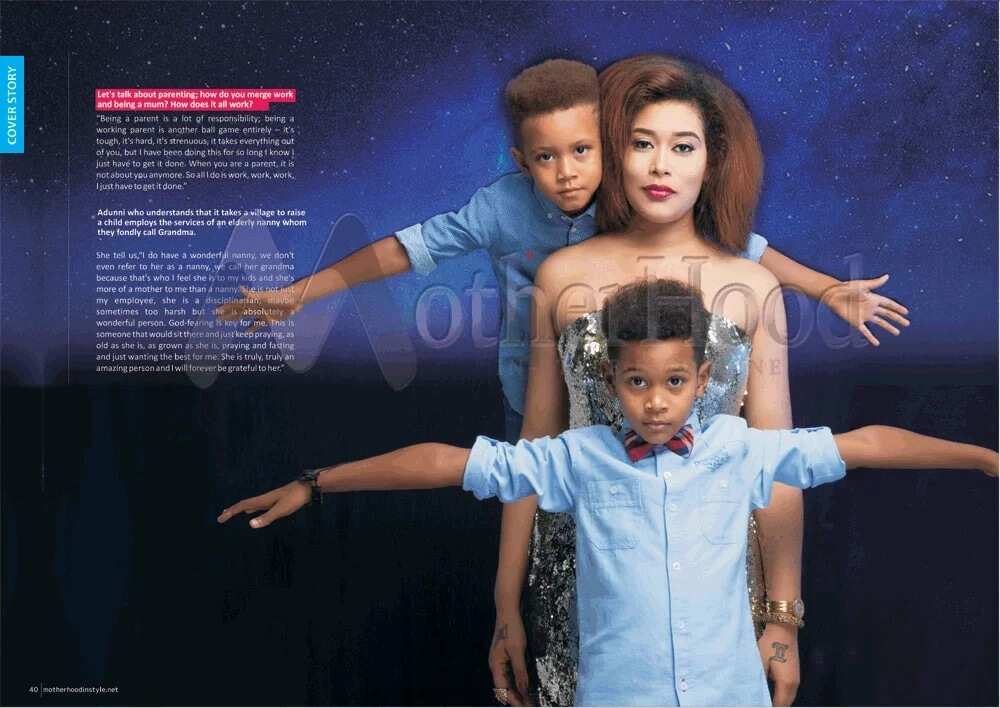 On conquering the depression that resulted from her troubled relationship: "I think the major thing that got me through was the fear that somebody else would raise my children if I sat in that relationship, that was the scariest thing for me, that my kids would see somebody else as their mother. Depression is no joke. A lot of people in this country, Nigeria, don't want to admit that depression is an illness. People don't know the extent to which it affects the mind. Not a lot of people know this; in the past I have tried to kill myself because it was just too much, just too much for me but I guess God loves me enough to still keep me here.
READ ALSO: Taye Currency builds himself a house in Ibaban, Oyo state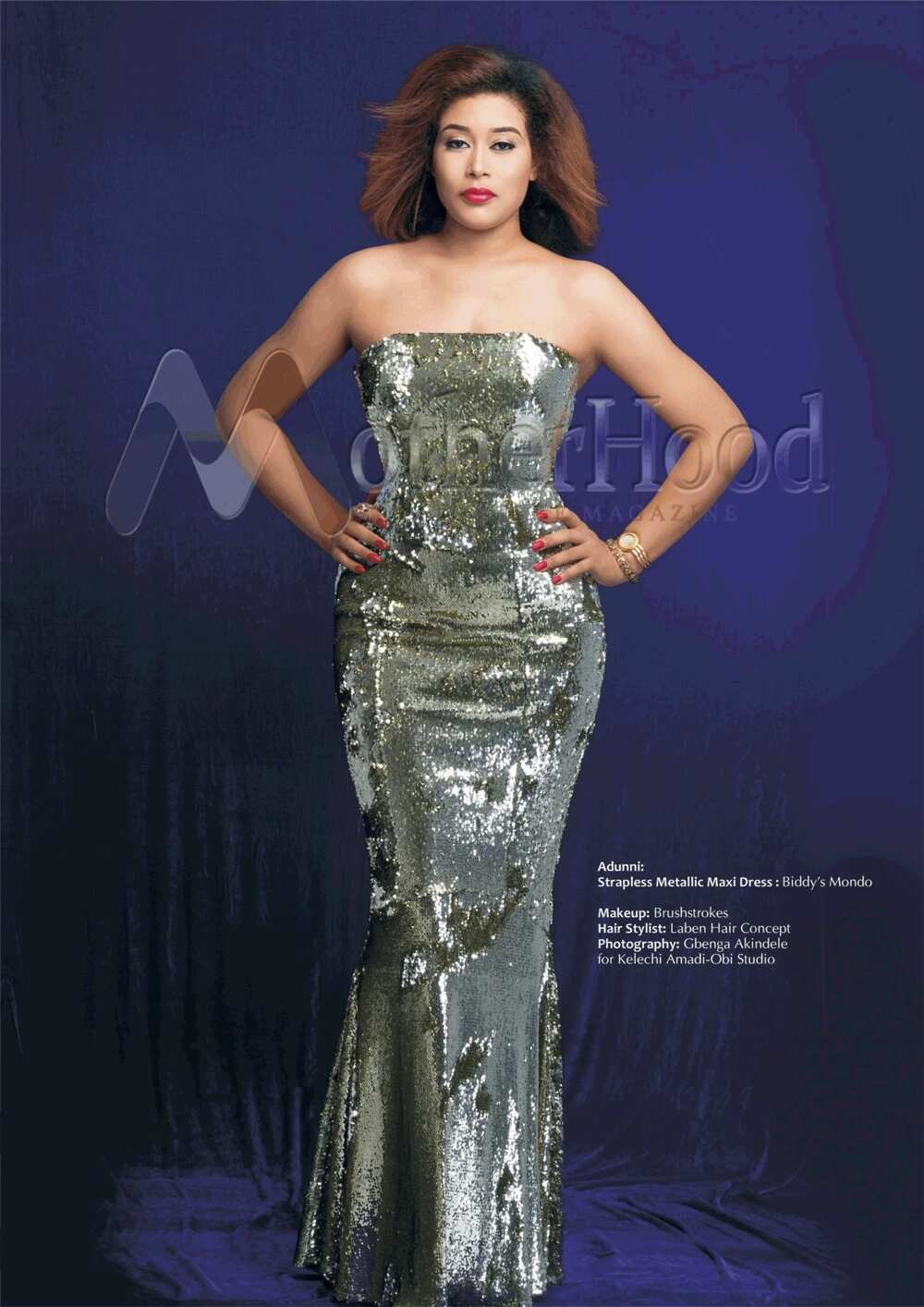 On being a single mother in Nigeria: "Well, even before I moved back I definitely didn't like placing myself in that 'single mother' status. I'm a parent. Yes, it takes two to become a parent but hey, when it's one, let that one do the best they can. Now, how I have been able to cope in Nigeria? The same way I was able to cope in the States, doing it all by myself. I am truly happy that I experienced certain things over there in the States. If I had experienced those things here in Nigeria, I probably would have just killed myself long time ago because this country is tough. But as tough as this country and its people are, I'm also a tough cookie and I never give up. If I set my mind to do something, regardless of what it is, I will get it done. The time for myself is gone, when you have kids it's not about you anymore, it becomes about the other lives that you have brought into this world so my main focus, my main goal is about my children and they have been my drive and my motivation from day one."
READ ALSO: Actress Ini Edo reportedly shuts down her Lekki Lounge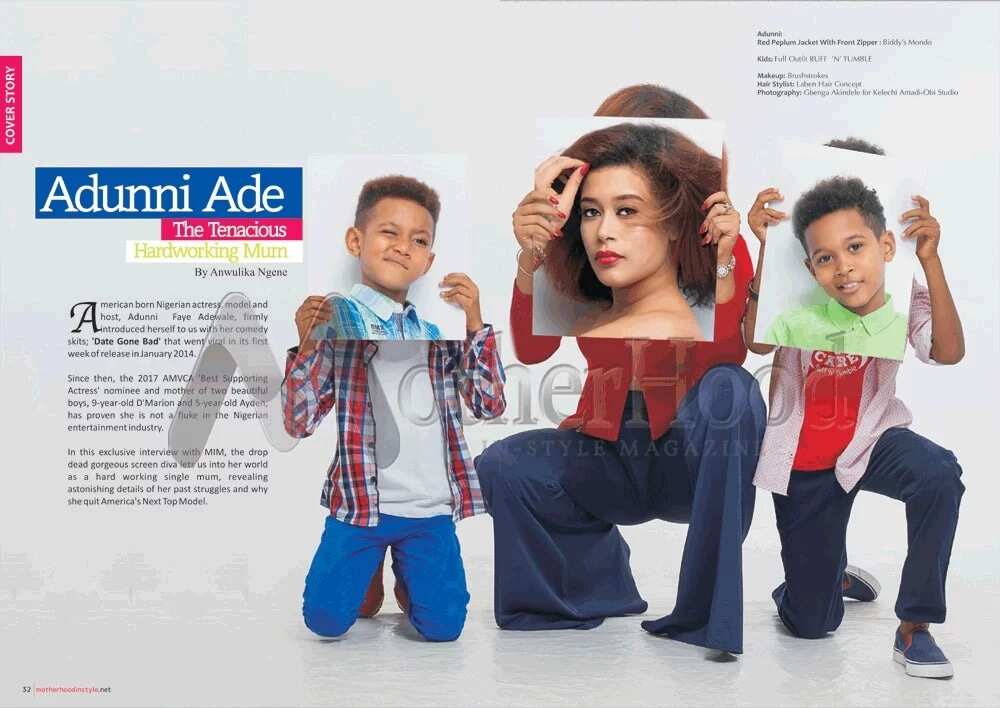 Adunni Ade whose real name is Adunni Adewale began her acting career around 2012/2013 and made her debut in a movie titled You or I, though she became popular after her comedy show The Skit started making waves.
Meet British painter who's beautifying Lagos below:
Source: Legit