- Babatunde Fashola applauded Fayose's project in Ekiti
- He said the governor was collaborating well with the federal government
- Fayose described the minister's visit as timely
Babatunde Fashola who is the minister of power works and housing has applauded Governor Ayodele Fayose when the duo inspected some projects in Ekiti.
The Punch reports that the minister also berated the federal controller of works in Ekiti State, Hezekiah Kehinde, for siting the ongoing national housing project in a location far from the heart of Ado Ekiti.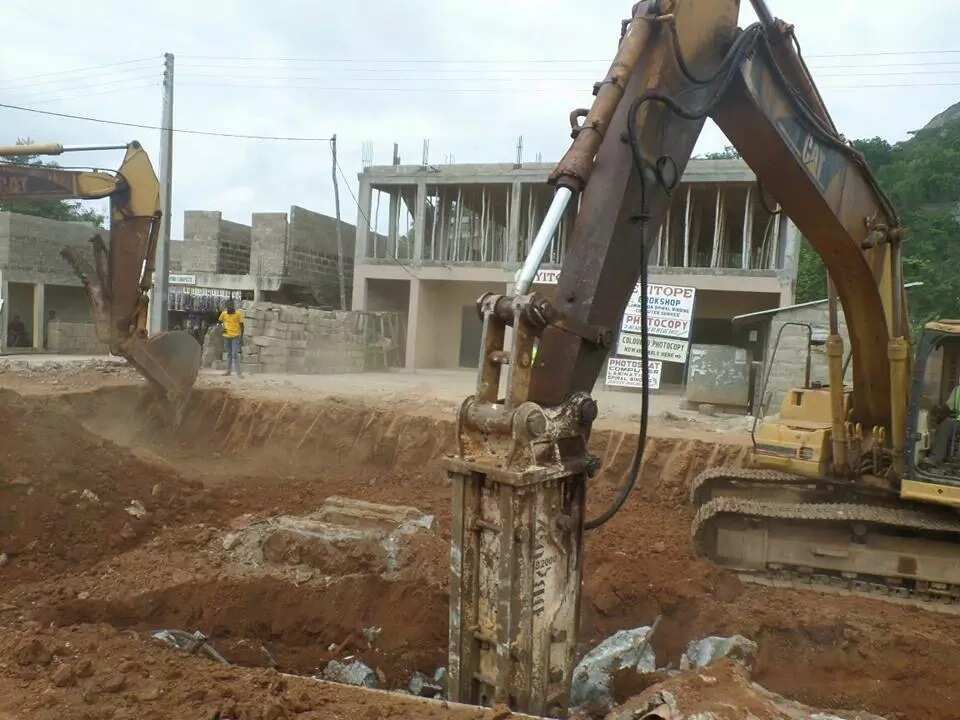 READ ALSO: Daura youths warn Governor Fayose over attacks on President Buhari
Fashola said sitting the project in an insecure location was not right.
He however applauded Fayose for executing some projects along federal roads describing it as the kind of collaboration that should be emulated by other states with the federal government.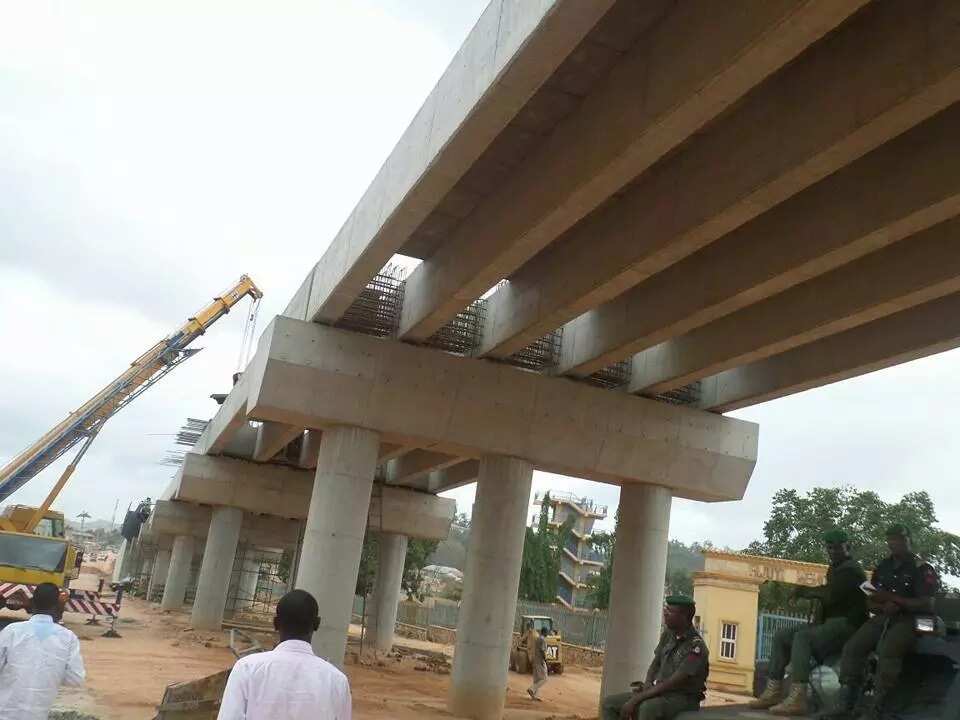 He particularly pointed out the expansion of the Ado-Akure highway at Ikere Ekiti as a great project.
He said: "We saw all the projects being executed by the state government; this is the kind of collaboration that the Federal Government welcomes. What is important is how much service we deliver to the people we are to serve. Of course, roads are shared among the tiers of government, but what is important is the service to the people.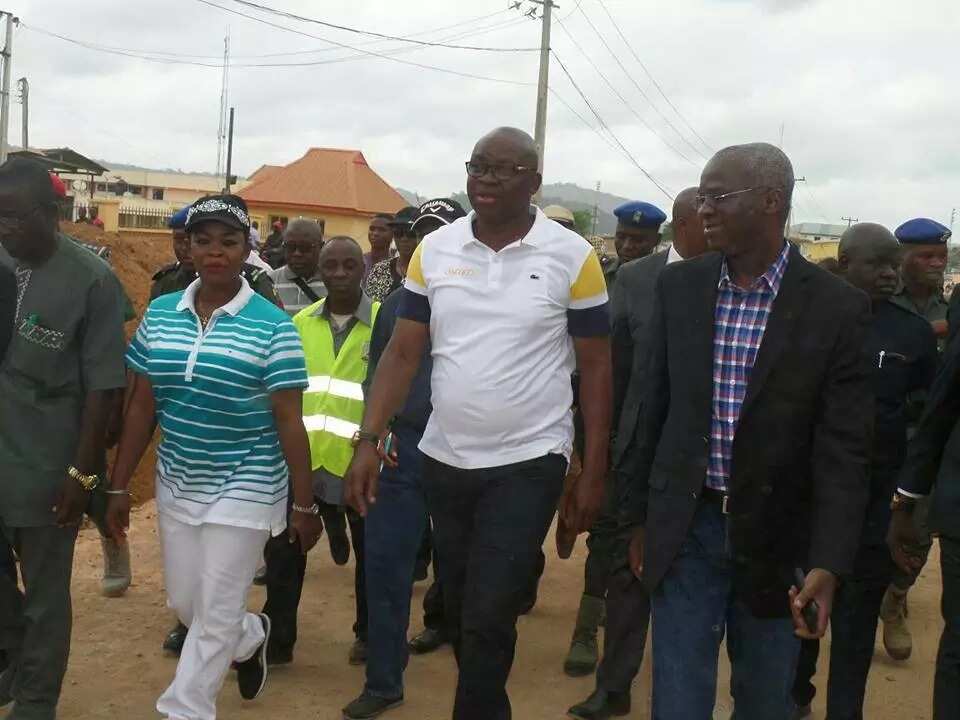 "In the area of housing, the state ought to lead, but there is nothing wrong with the Federal Government coming in to support. It will create job opportunities for different categories of people and it will boost the local economy too."
The minister said Kehinde should have given a professional advice to the state on the location of the housing project.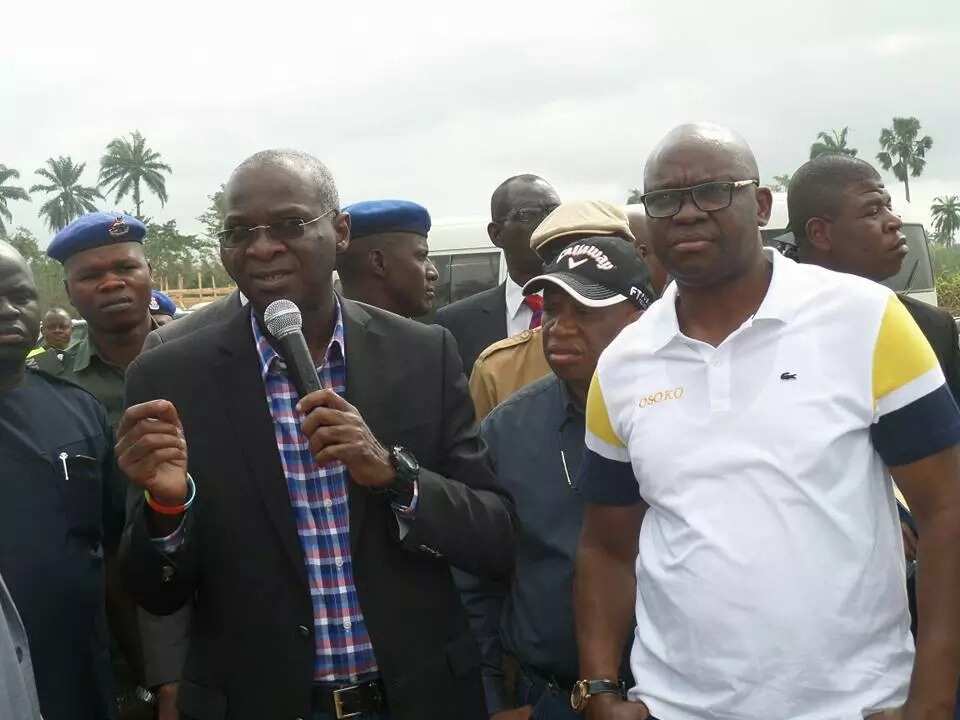 "We will have to discuss a possible relocation of this place when I get to Abuja. You said you were given this site, even if this is where the government had allocated for it, I expect you to give a professional advice that this place is not likely to be suitable."
He controller however said he made attempt to reach the governor to no avail.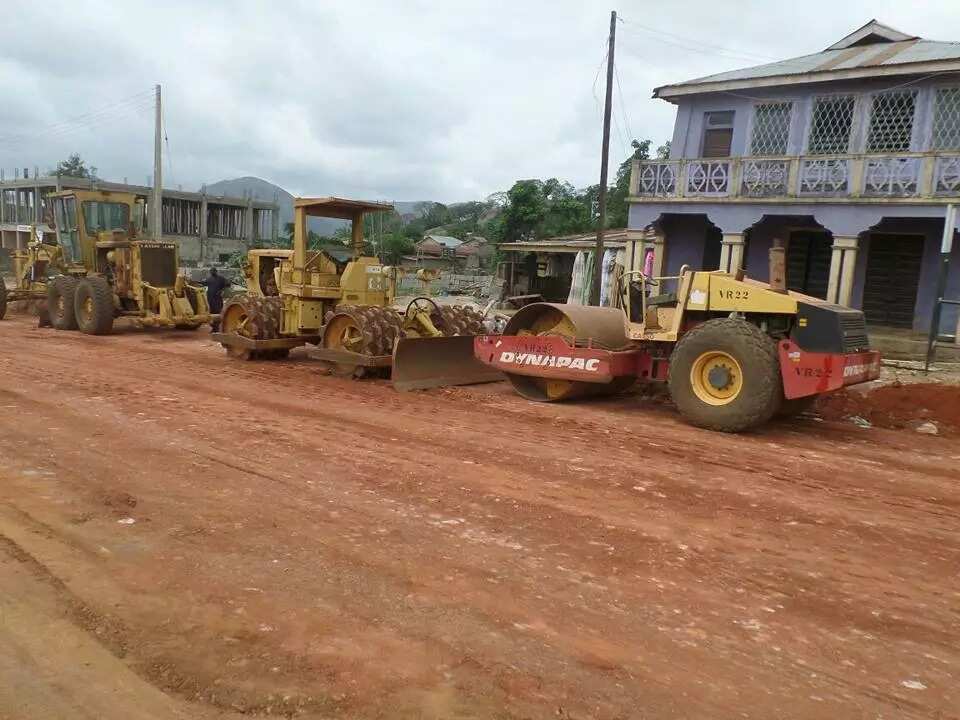 Fayose applauded the visit of the minister and noted that it was timely considering the projects ongoing along the Ado-Aramoko-Ita Ure and Ado-Ikere-Akure roads.
READ ALSO: Daura youths warn Governor Fayose over attacks on President Buhari
He faulted the claim by the controller that he tried to reach him.
Fayose said: "You said you came to my office and you didn't see me, why couldn't you make effort to send a message? I was not even aware that such a project was ongoing in that far area."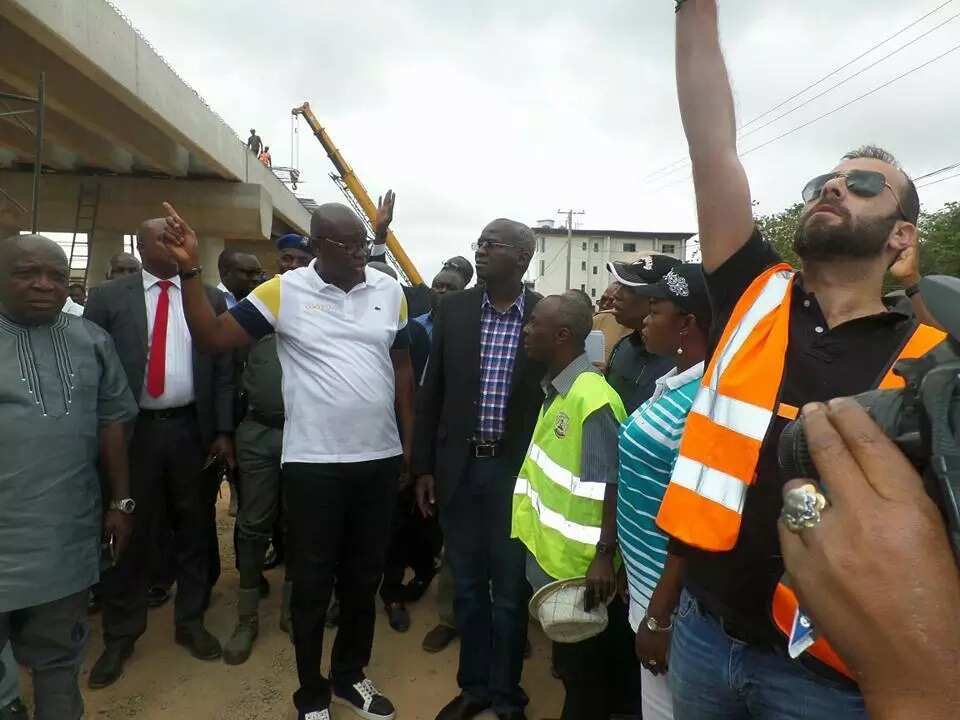 "We have submitted our papers and I think the Federal Government will pay us when it is convenient. The minister had done on-the-spot assessments, he knows the situation and what we expect is the rehabilitation of these dilapidated roads and Ekiti is ready to partner in this regard."