Several Nigerian politicians have been involved in certificate scandal at one time or the other, so it is nothing new.
Two days ago, President Muhammadu Buhari decried the spate of cheating in examination and attainment of fake certificates among Nigerians.
According to him, it had become a normal thing because of the collapse of values in the society.
Legit.ng brings you a list of some Nigerian politicians who have been involved in certificate scandal.
1. President Muhammadu Buhari:
Nigerians will never forget the Buhari certificate saga during the build up to the 2015 presidential election. Reports had claimed that the president did not have a valid WAEC certificate as he allegedly did not include his 1961 Cambridge West African School Certificate (WASC) certificate in the binder of documents he tendered to the Independent National Electoral commission (INEC) as required for candidates in an election. It got more controversial when the military said it did not have the document in its possession.
READ ALSO: 6 most wanted people in Nigeria by the EFCC (photos)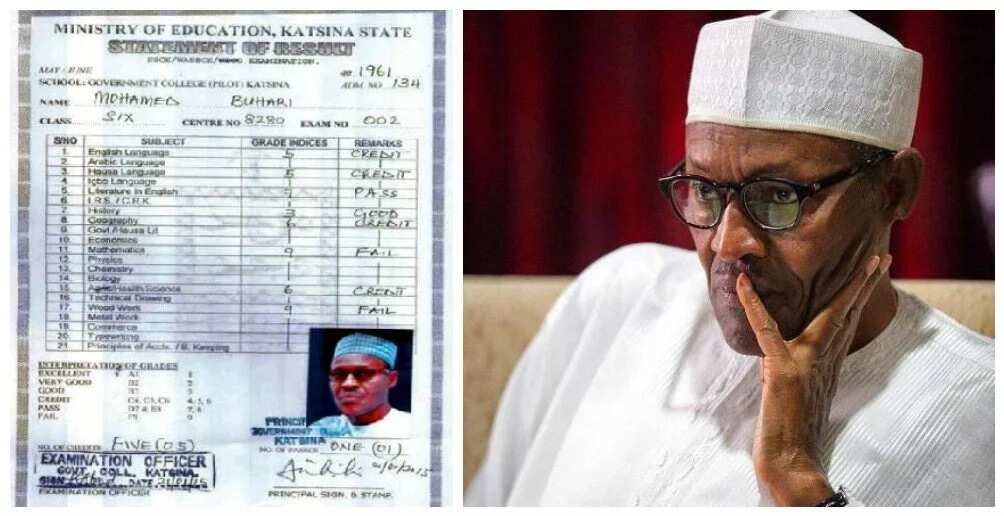 Also, an Abuja based legal practitioner, Nnamdi Nwokocha-Ahaaiwe, challenged the educational qualification. He dragged Buhari to court, saying he was not qualified to run for the office of the president.
Buhari came under harsh criticisms as some Nigerians faulted him for refusing to produce his certificate.
2. Dino Melaye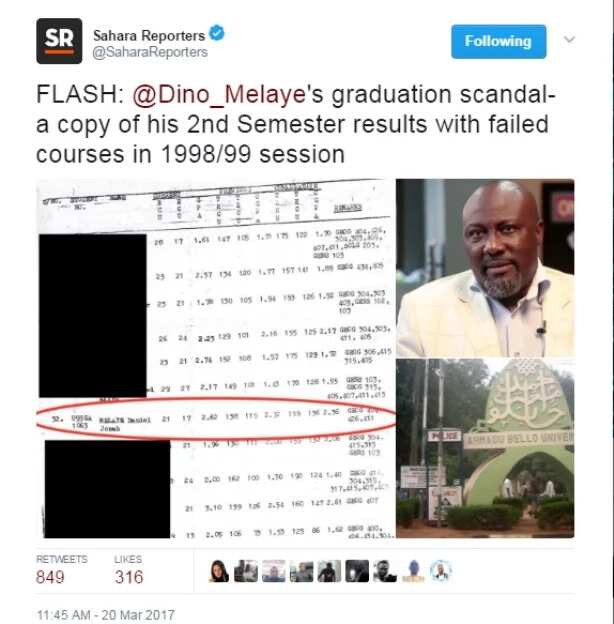 This is the most recent certificate scandal and it has been trending for days. The controversy started after Sahara Reporters reported that he did not graduate from the Ahmadu Bello University (ABU), Zaria as he claimed. The Senate is investigating Melaye over claims that he may have forged the certificate with which he ran for the legislative seat.
READ ALSO: Paris Club refund: Presidency releases details, SEE how much each state got
3. Sabo Garba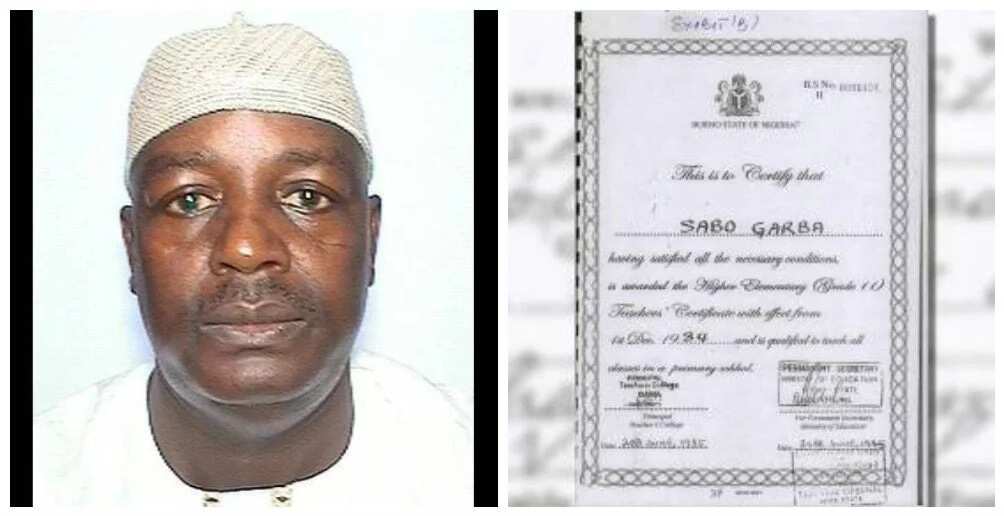 In 2016, documents emerged, showing that Garba, a member of the House of Representatives from Yobe state, forged his education certificate to enable him to be eligible to run for the legislative seat. This became public during a fierce legal battle with him and Ali Yakubu, a member of the All Progressives Congress (APC) contending for same seat.
4. Bola Tinubu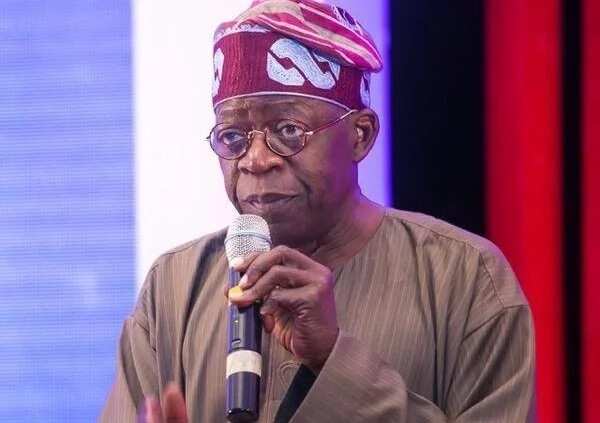 During his first tenure as governor of Lagos state between 1999 and 2003, the national leader of the APC was prosecuted by late human rights lawyer, Gani Fawehinmi, over certificate forgery. However, he was saved by the brilliance and firmness of former Attorney General and Commissioner for Justice, Professor Yemi Osinbajo who is now the vice president.
5. Dickson Tarkighir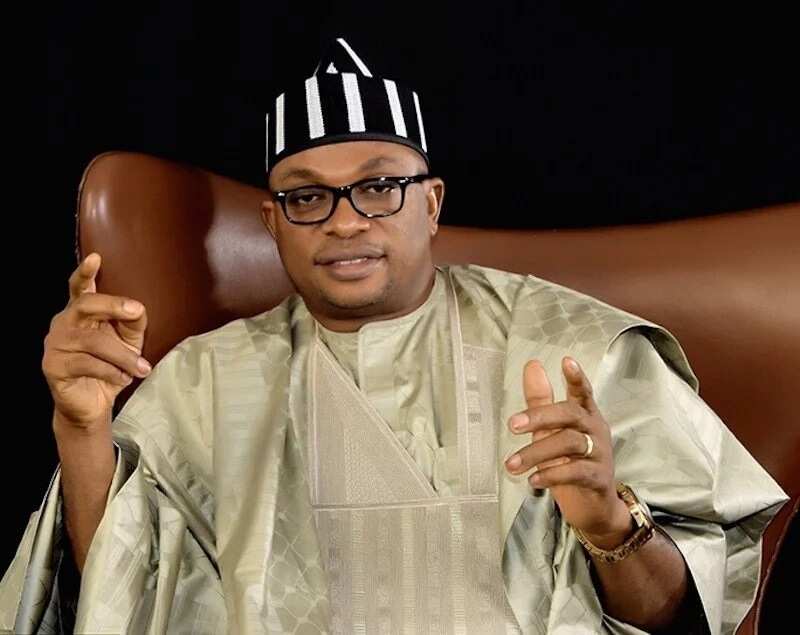 In 2016, the member representing Makurdi/Guma federal constituency at the House of Representatives was listed among federal lawmakers who got elected into the Nigerian parliament during the 2015 general elections with either Secondary School Certificates or Grade-II Teachers' Certificates as their highest educational qualification. But he dismissed the report as a figment of the writer's imagination.
READ ALSO: Buhari spits fire, threatens to deal with politicians with fake certificates
6. Abdulrazak Nuhu Bature
In 2012, the University of Jos through its registrar, Jilli-Dandam, Danjuma had urged the National Assembly to disregard Bature's claim that he attended the institution. In a petition dated November 12, and addressed to the speaker of the House of Reps, Aminu Tambuwal,124 members of his constituents called for an investigation into alleged certificate forgery against a member,
7. Salisu Buhari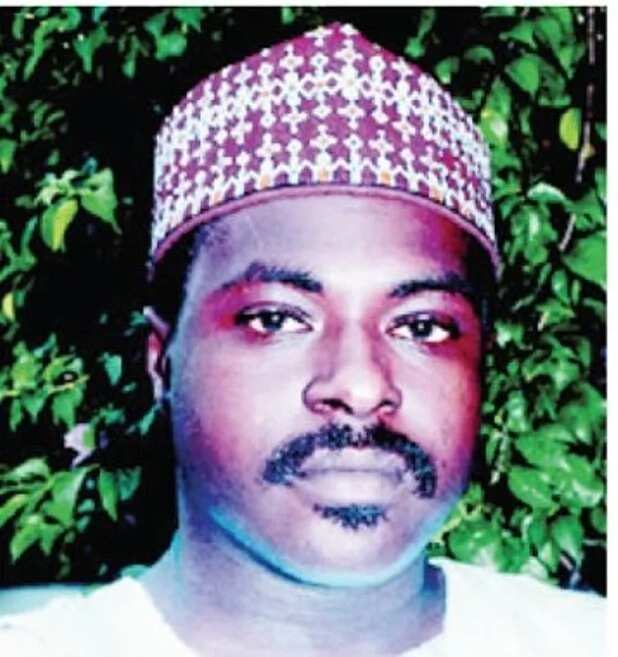 During the 4th assembly, Salisu Buhari was accused of certificate forgery. Shortly after members of the House of Representatives elected him as speaker, it was discovered that he contested and won election using a forged university degree certificate purportedly obtained from the University of Toronto, Canada, and had also lied about his age. He broke down in tears when he resigned following the allegations of forgery.
Legit.ng was on the streets of Lagos and they met the man in the video below who said 98% of Nigerians are animals.