President Muhammadu Buhari ordered the release of about N522.74 billion to all 36 states in the first tranche of the Paris Club refund in December 2016.
The federal government later released the sum of N388.304 billion out of the N522.74 billion.
The funds were released following protests by states against over deductions for external debt service between 1995 and 2002.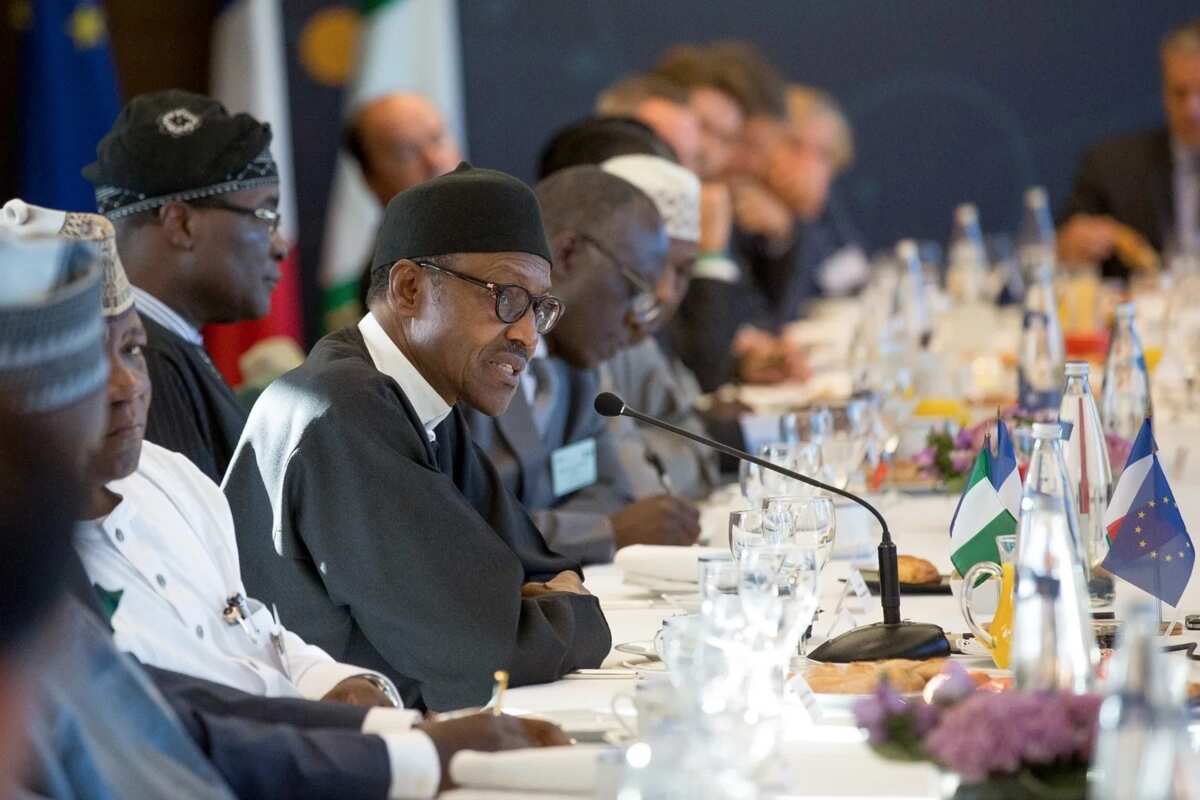 The money was to enable states offset outstanding salaries and pensions.
However, it was trailed with controversy as it was alleged that some state governors diverted the funds.
Nigerians have been requesting to knowing how their governors spent the huge amount.
READ ALSO: 5 killed, 40 injured in London terror attack, Buhari reacts
The presidency has released details of the Paris Club refund tranche 1.
Legit.ng brings you the details which contains the amount received by each state and the accounts the monies were paid into.
Abia - N10,631,324,520.96
Adamawa - N4,894,891,184.12
Akwa Ibom - N14,500,000,000
Anambra - N11,386,281,466.35
Bauchi - N12,792,664,403.93
Bayelsa - N14,500,000,000
Benue - N12,749,689,453.61
Borno - N13,654,138,849.49
Cross River - N11,300,139,741.28
Delta - N14,500,000,000
Ebonyi - N8,385,035,086.76
Edo - N11,329,495,462.04
Ekiti - N8,877,476,163.58
Enugu - N9,972,928,301.97
Gombe - N8,319,552,518.63
Imo - N13,021,497,640.32
Jigawa - N13,220,260,074.57
Kaduna - N14,362,416,363.24
Katsina - N14,500,000,000
Kebbi - N11,118,149,054.10
Kogi - N11,211,573,328.19 22
Kwara got two payments - N5,415,167,236.97 and N3,773,082,953.54
Lagos - N14,500,000,000
Nasarawa - N8,464,951,458.28
Niger N13,412,075,268.20
Ogun - N10,675,236,931.70
Ondo - N6,513,392,932.28
Osun - N11,744,237,793.56
Oyo - N7,206,041,943.30
Plateau - N10,497,987,043.06
Rivers - N14,500,000,000
Sokoto - N11,980,499,096.97
Taraba - N4,202,983,799.33
Yobe - N10,068,371,796.86
Zamfara - N10,122,837,205.76
READ ALSO: Dino Melaye shares his NYSC photo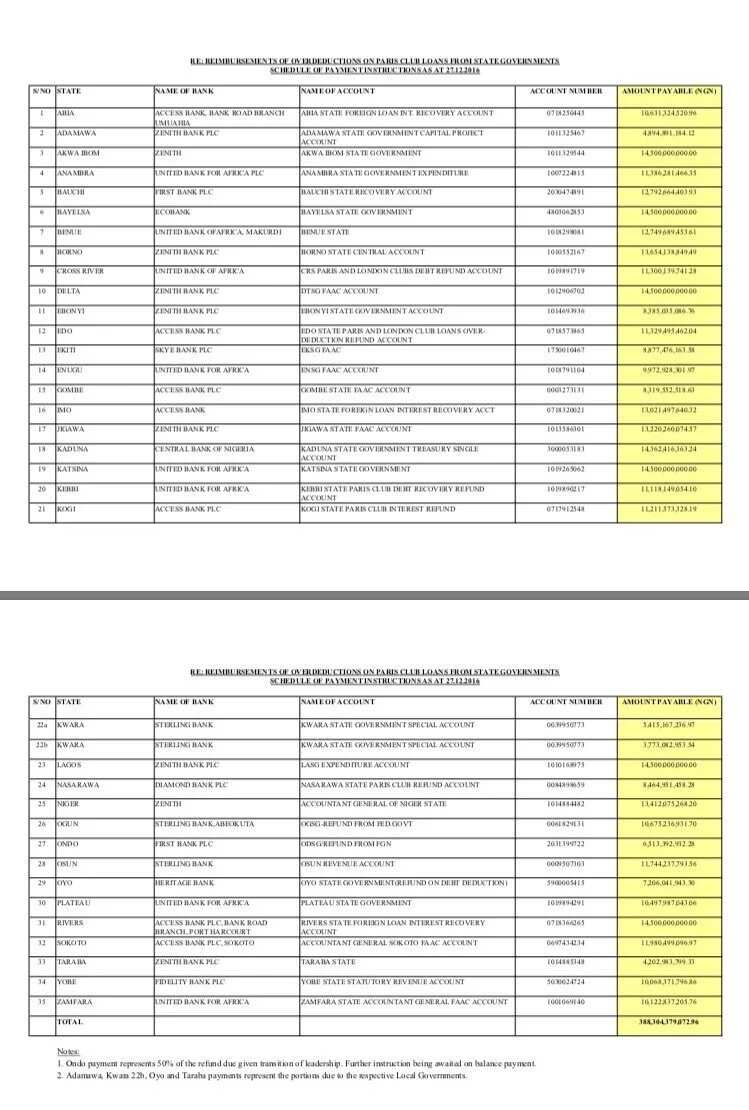 It was earlier reported that no fewer than seven governors were linked with the alleged diversion of part of the N388.304billion London-Paris Club refunds into two accounts opened by the Nigeria Governors Forum (NGF).
The NGF has denied the allegations stating that the Paris club refunds were used judiciously.
Nigerians are of the opinion that most leaders are corrupt.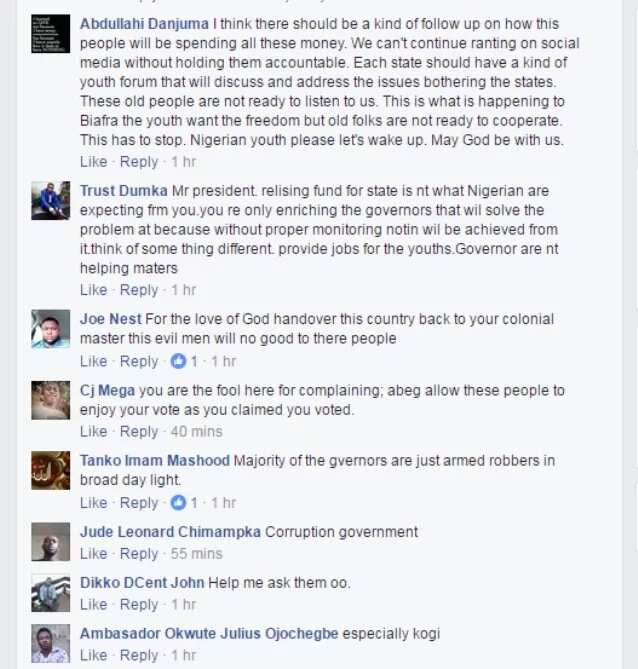 Despite allegations that some state governors diverted the first tranche of the refunds Buhari on Thursday, March 16, asked the minister of finance, Kemi Adeosun, and the governor of the Central Bank of Nigeria (CBN), Godwin Emefiele, to immediately release the second tranche of the London-Paris Club refunds to the states to ease their financial difficulties.
On March 10, Buhari returned from his vacation in London after 51 days away. Legit.ng went out to the streets to get the reactions of Nigerians and this is what they had to say.
Source: Legit.ng