London ordains first ever Nigerian bishop (photos)
A Nigerian, Woyin Karowei Dorgu, has been ordained as a Church of England bishop in the diocese of Woolwich in south-east London.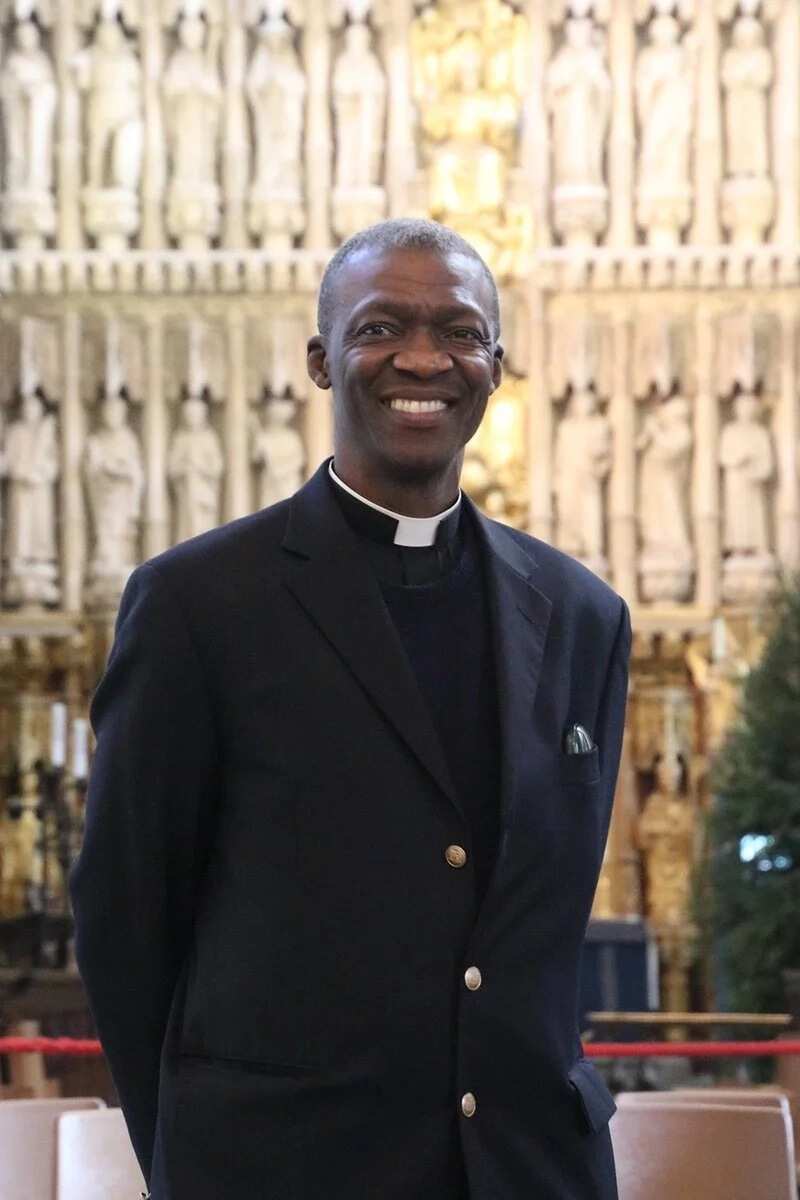 He is the first black Church of England bishop to be appointed for 20 years after Archbishop of York John Sentamu, who is the only other black bishop currently in the Church of England.
READ ALSO: After 3 years in US, Nigerian navy captain to take command of ex-US ship Ologbo
Dorgu succeeds the Right Reverend Michael Geoffrey Ipgrave as the 13th Bishop of Woolwich. He becomes the most high-profile African-born clergyman in the Church of England.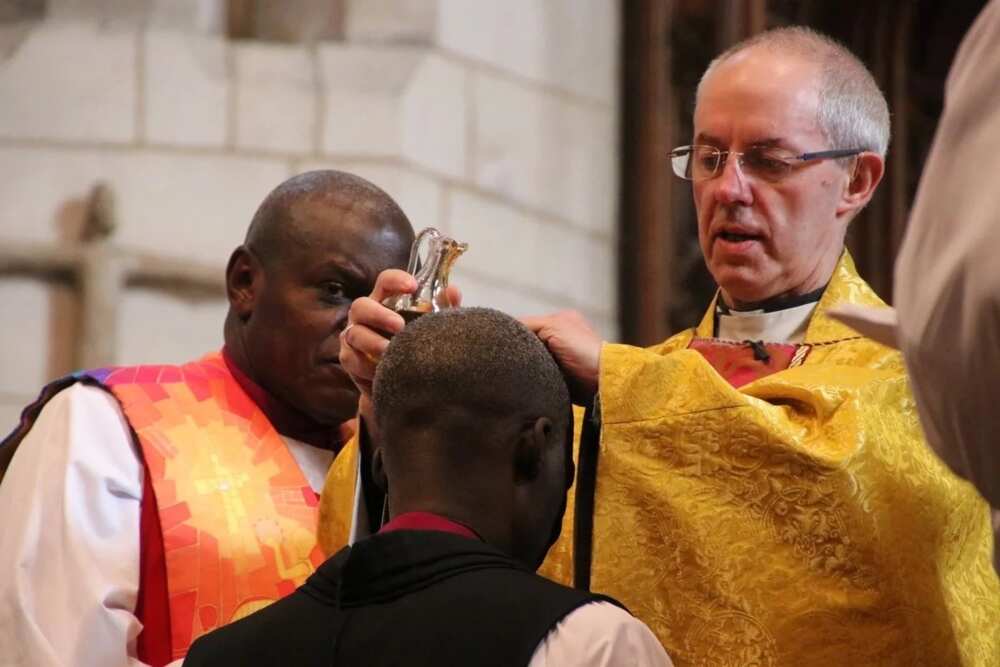 Before his ordination and consecration, the Nigerian Choir performed.
PAY ATTENTION: Get the latest news on Legit.ng News App
Born in June 1958 in Burutu, Delta state, Nigeria, he studied at the College of Medicine, University of Lagos where he graduated with Bachelor of Medicine, Bachelor of Surgery (MBBS) degrees.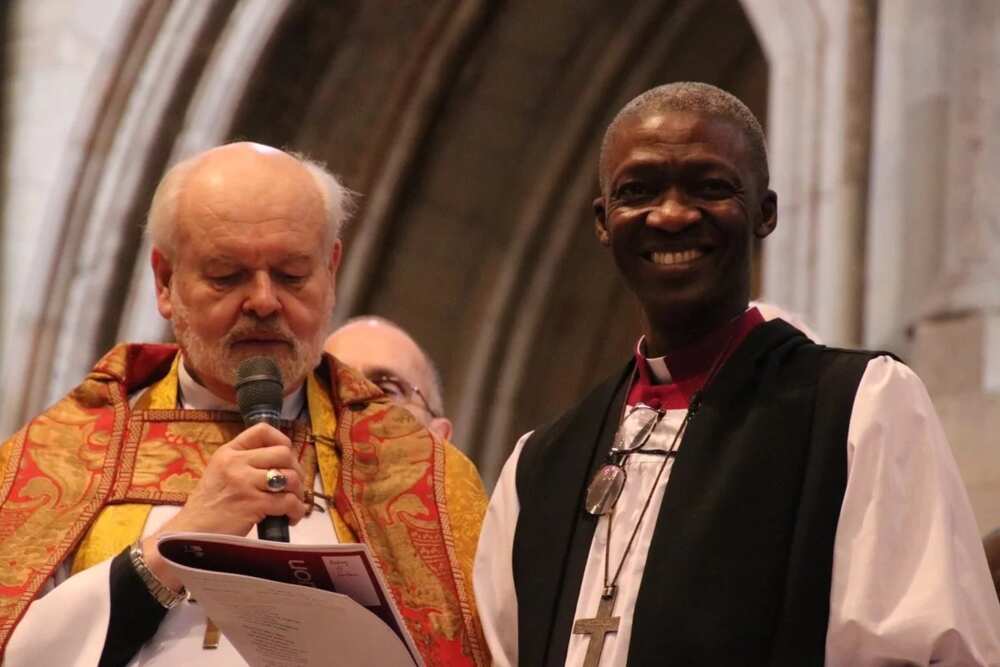 He moved to the United Kingdom in 1987. He studied theology at the London Bible College from 1990 to 1993. In 1993, he entered Oak Hill College, a Conservative Evangelical theological college, to train for ordained ministry. He was ordained as a priest in 1996.
READ ALSO: Church Of England chooses first ever Nigerian bishop (photos)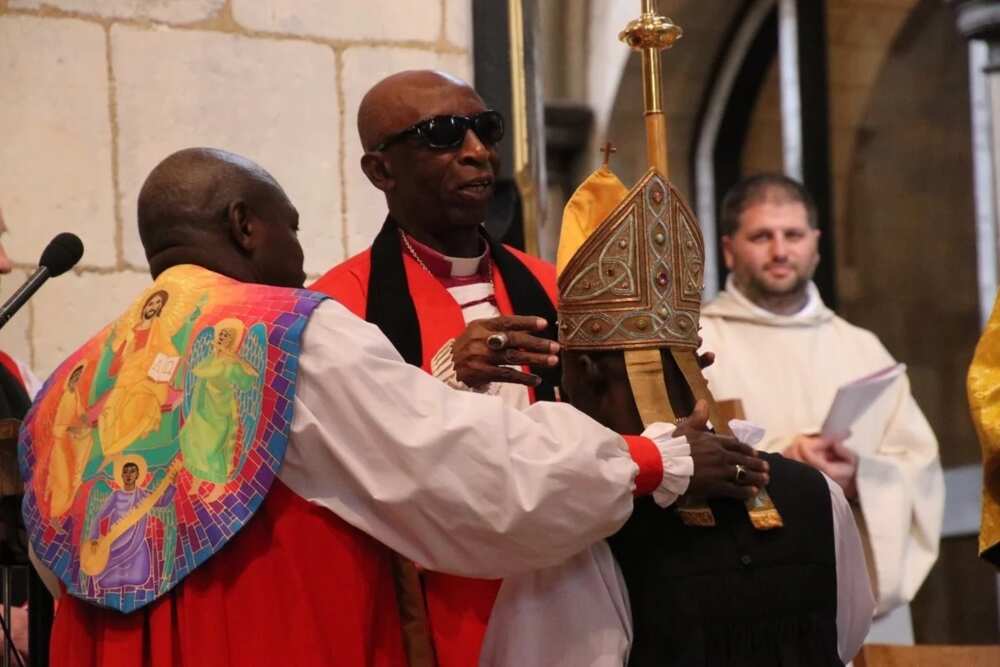 Dorgu is married to Mosun who also trained as a medical doctor in Nigeria.
In December 2016, it was announced that he would be the next Bishop of Woolwich. His nomination was approved by Queen Elizabeth II.
At a press conference at Southwark Cathedral, Dorgu said: "I will celebrate the diversity in race, ability, gender, orientation and class. Celebrating our differences is a gift. My appointment is a small step in the right direction."
In the video below, the Nigerian man expresses his anger, accusing Queen Elizabeth of destroying Nigeria.
Source: Legit.ng