UPDATE: Six killed, 16 injured as Boko Haram bombers hit Maiduguri
Explosions in Maiduguri, the Borno state capital, in the early hours of Wednesday, March 15 has left not fewer than six people dead.
Sahara Reporters writes that the explosions were caused by Boko Haram suicide bombers that detonated improvised explosive devices attached to their bodies.
The attack, it said, occurred at the Muna Garage in Maiduguri which was just recently attacked by the insurgents.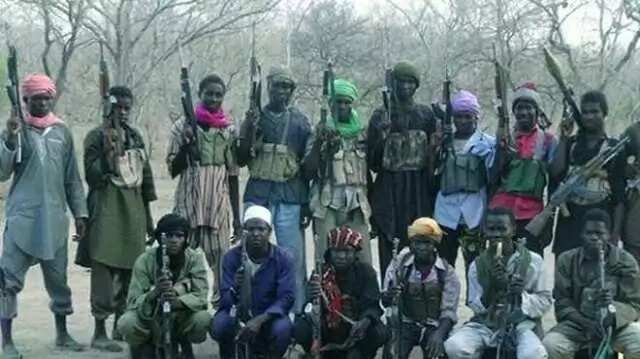 According to a Facebook user Medan Oukoh, who also posted a video of what was left of the bombers, the attack occurred at around 2.15am on Wednesday.
The National Emergency Management Agency (NEMA) said in a statement that the attack was actually carried out by four female Boko Haram bombers at about 1.15am on Wednesday.
The suicide bombers and two other people were killed in the attack and an additional 16 people suffered injuries, NEMA said.
The statement by Mallam Abdulkareem Ibrahim, the information officer in charge of NEMA's Northeast zonal office, read:
"Four female teenage suicide bombers and two other men died (6 people) when the four females detonated explosives at Usmanti along Mina Garage road at about 1. 15 am.
"Sixteen people who got injured were administered with first aid by rescue workers before being transported to the State Specialist Hospital and University of Maiduguri Teaching Hospital in Maiduguri Borno state."
The attack comes just a day after the Abubakar Shekau-led faction of the Islamist insurgent group released a video showing the gruesome and cold-blooded murder of three men it claimed were government spies that infiltrated it.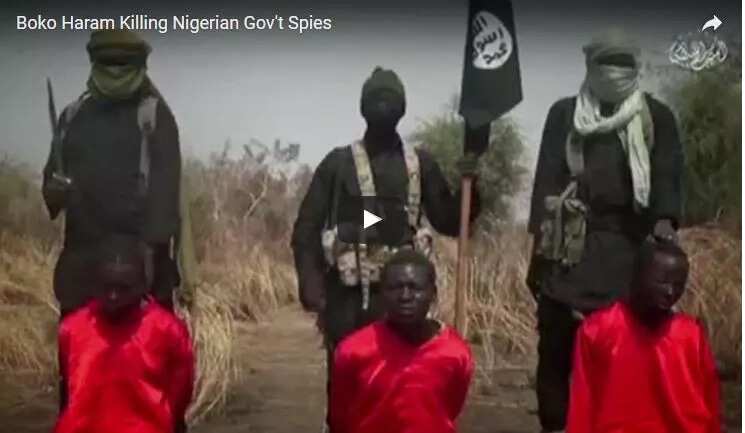 READ ALSO: Nigerian Army probes attack on church by soldiers
In the 7-minute video, the insurgents also displayed large cache of high-grade military weapons including what appeared to be anti-aircraft missiles and boasted that it remains firmly in a place in the country that the Nigerian Army could not recapture.
Nigerians are not pleased with the latest attack. Many wonder when the bombings will stop while others are confident that Boko Haram's end is near.


But the Nigerian Army has been securing victories over the group as it continued clearance of the terrorist group's former hideouts in different places in Borno state.
PAY ATTENTION: Get the latest news on Legit.ng News App
Just on Tuesday, March 14, the Army announced the take over of a logistics base in Shirawa in Kala Balge local government area of the state. The Army rescued 455 hostages and overpowered insurgent fighters in the process.
Source: Legit.ng