'Why British, Nigerian governments don't want Biafra Republic'
Editor's note: The issue concerning the agitation for the free and sovereign state of the Republic of Biafra has continued to gather momentum despite the detention of the leader of Independent People of Biafra (IPOB) Nnamdi Kanu. While some Nigerians throw their support behind the idea, some others do not buy into it.
In this piece, Evangelist Oscar Godwin Ogandu, the Legit.ng contributor analyses the reason British and the Nigerian government don't want Biafra Republic.
It is crystal clear that the major reason the British and the Nigeria governments don't want Biafra Republic to secede from the Federal Republic of Nigeria is because during the three years Biafra war which lasted from 1967 - 1970, the Biafra people manufactured all the weapons which they used to fight in the war without importing a single weapon from any other country worldwide.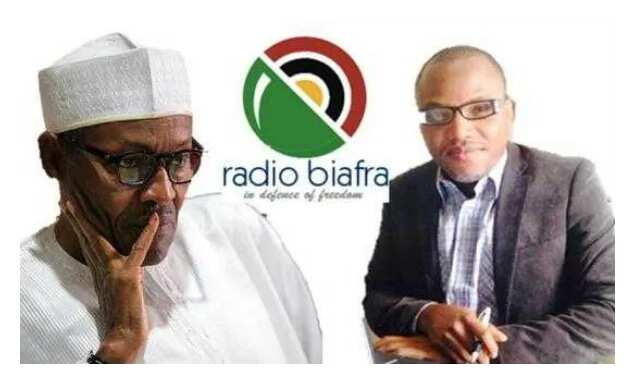 Also, after the Biafra war, the Federal Republic of Nigeria government confiscated all the Biafra people's money in the bank and only gave them twenty pounds to each Biafrans, regardless of how much they had in the bank but today reverse is the case because Biafra people are the most successful people in Nigeria.
READ ALSO: Why Agitation For Biafra Continues
Biafrans are God's own people like the Israeli are progressing in the land of Egypt. Now Britain and Nigeria are afraid that Biafra people will revenge injustices meted on them during the Biafra war but Only God will revenge for Biafrans.
The views expressed in this article are the author's own and do not necessarily represent the editorial policy of Legit.ng.
Your own opinion articles are welcome at info@naij.com — drop an email telling us what you want to write about and why. More details in Legit.ng's step-by-step guide for guest contributors.
We're ready to trade your news for our money: submit news and photo reports from your area using our Citizen Journalism App.
Contact us if you have any feedback, suggestions, complaints or compliments. We are also available on Facebook and Twitter. Subscribe to Legit.ng Opinion page!
Source: Legit