Do you know what is IGBO traditional attire or IGBO people native dressing? Does it look attractive? What are IGBO people traditions? What is IGBO people cultural attire? Check it.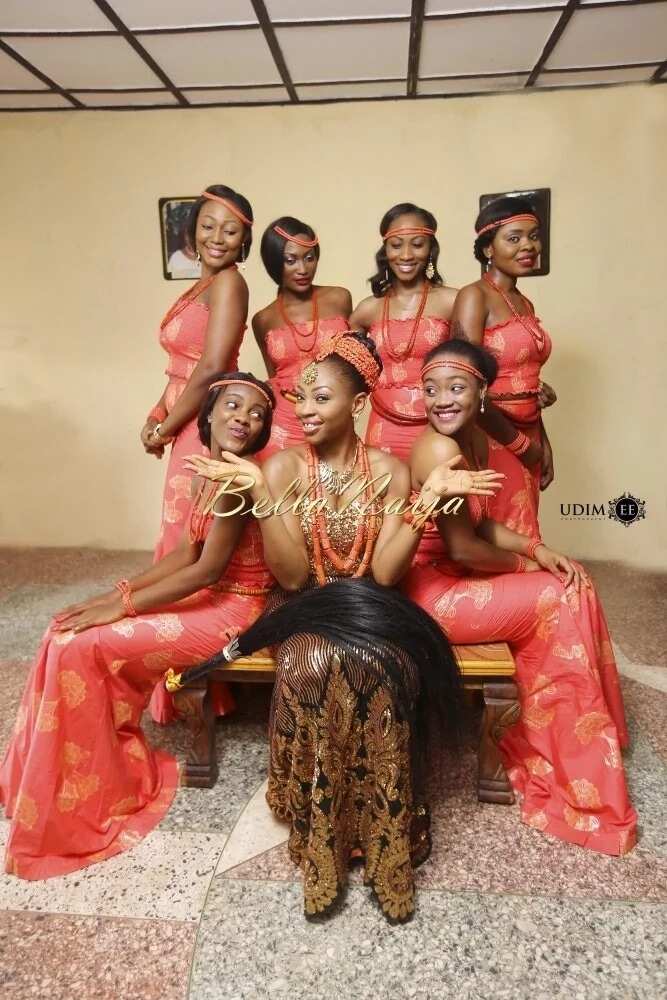 First of all, you should know that Igbo people are living in south-eastern part of Nigeria. The number of them is 26 million people. It is known that they speak the Igbo language. The Igbo are deeply religious people. They believe in Chukwu. This group has a great influence in the country. Due to migrations, Igbo people moved to different countries. In the villages, the Igbo are in general farmers.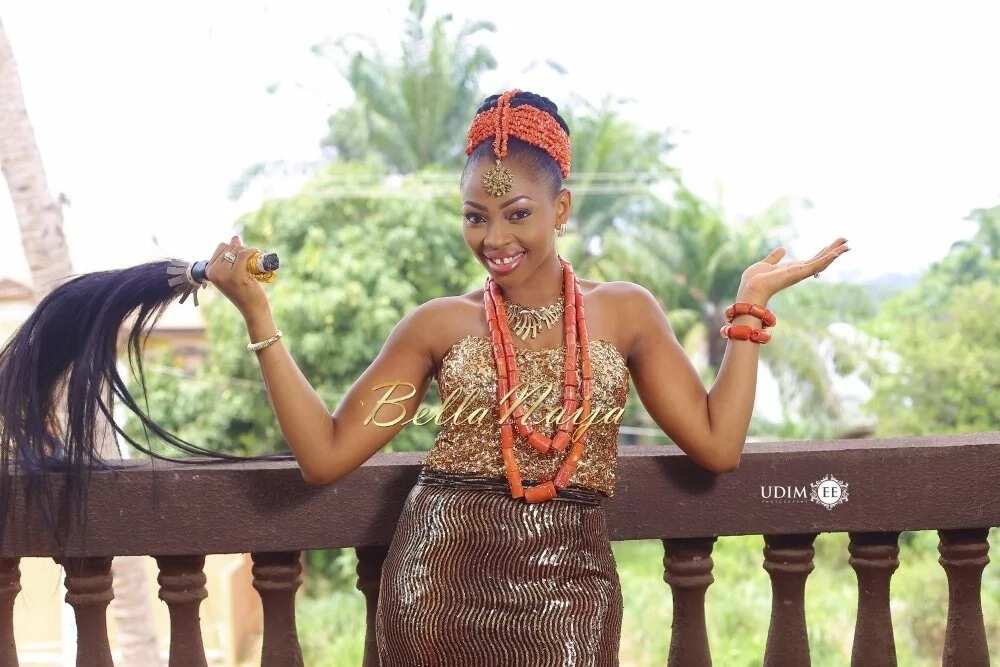 Igbo traditional attire
Igbo native attire included the clothing that consisted mainly of a few clothes. This was due to the fact that Igbo people tried just to hide the privy parts of men and women. There is also an interesting information that the eldest people were completely unclothed. What's for the kids, they were naked since their birth time till the period during which adolescents reached sexual maturity. However, some women concealed the chest zone by hanging beads and necklaces.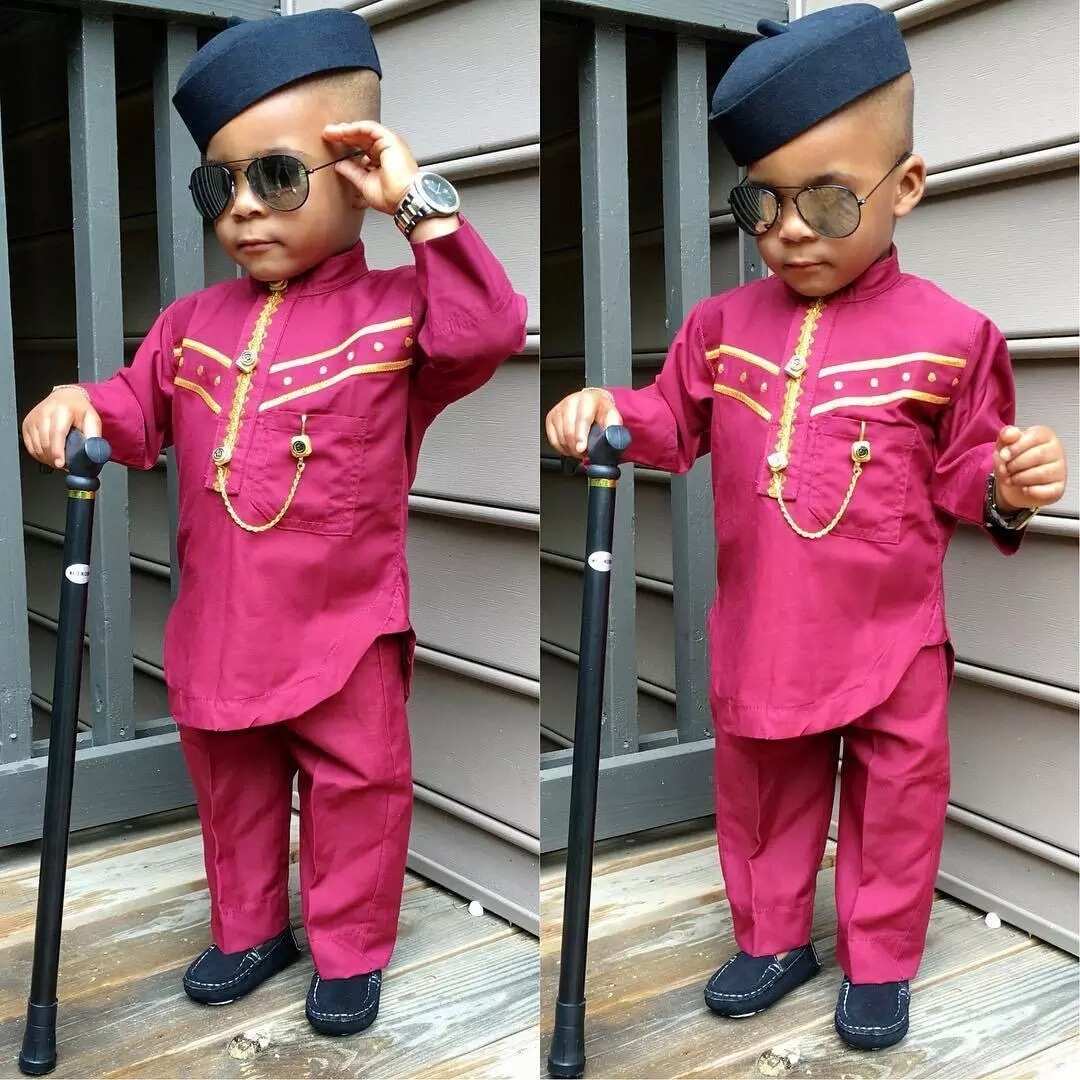 READ ALSO: Nigerian man blasts lady who rejected him because he is Igbo (photos)
Adults also wrapped legs and waist with the cloth to retain the heat. Moreover, while working, for instance, in agriculture sphere they needed to cover their private parts. It is interesting that the great popularity had body art paintings. It was created for people to decorate the corpus. What is more, small babies were carried by mothers on their back. So, from all given information we can say that in the past times Igbo cultural attire was really unique and extraordinary.
Igbo blouses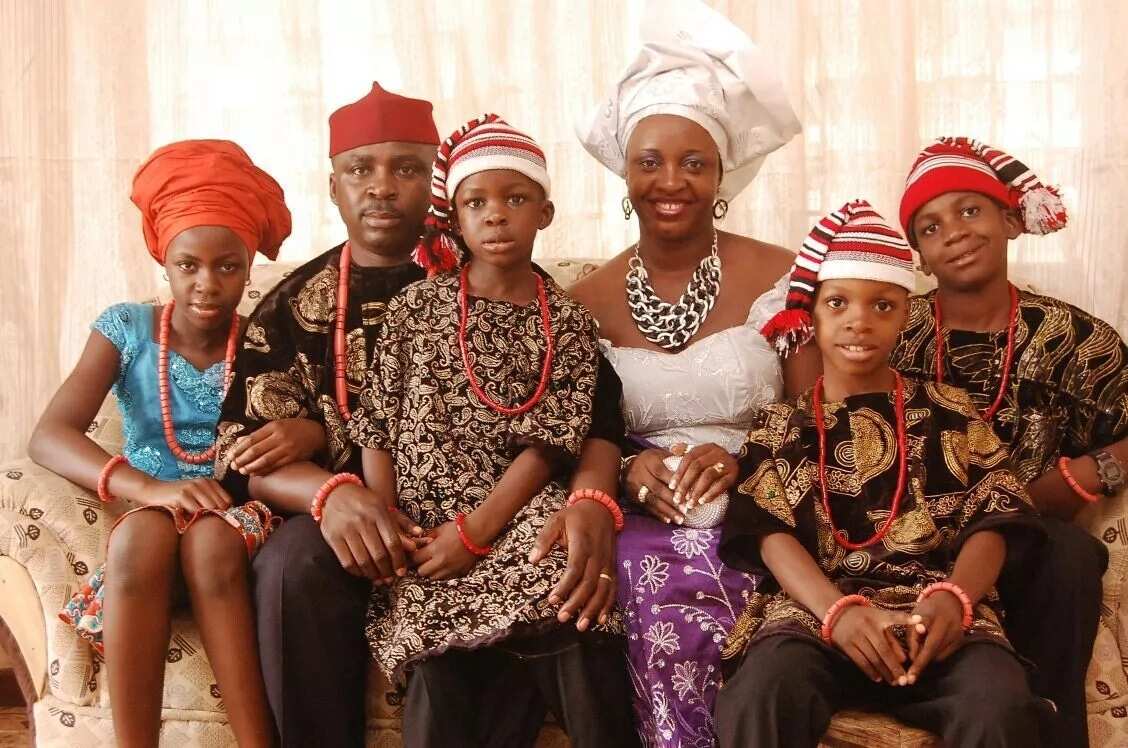 Well, as colonialism became more influential, Igbo dressing began to change as well. It got modernized and took its new form. Since that time, Igbo blouse style came into being. It is accepted to wear beautiful blouses, mainly for the holiday occasions, like the wedding. Marriage is generally known as 'Iku aka' or 'Iju ese'. This wonderful type of dressing is made of guipure and wax textile.
READ ALSO: Northern Nigeria is ready for breakup - Prof Ango Abdullahi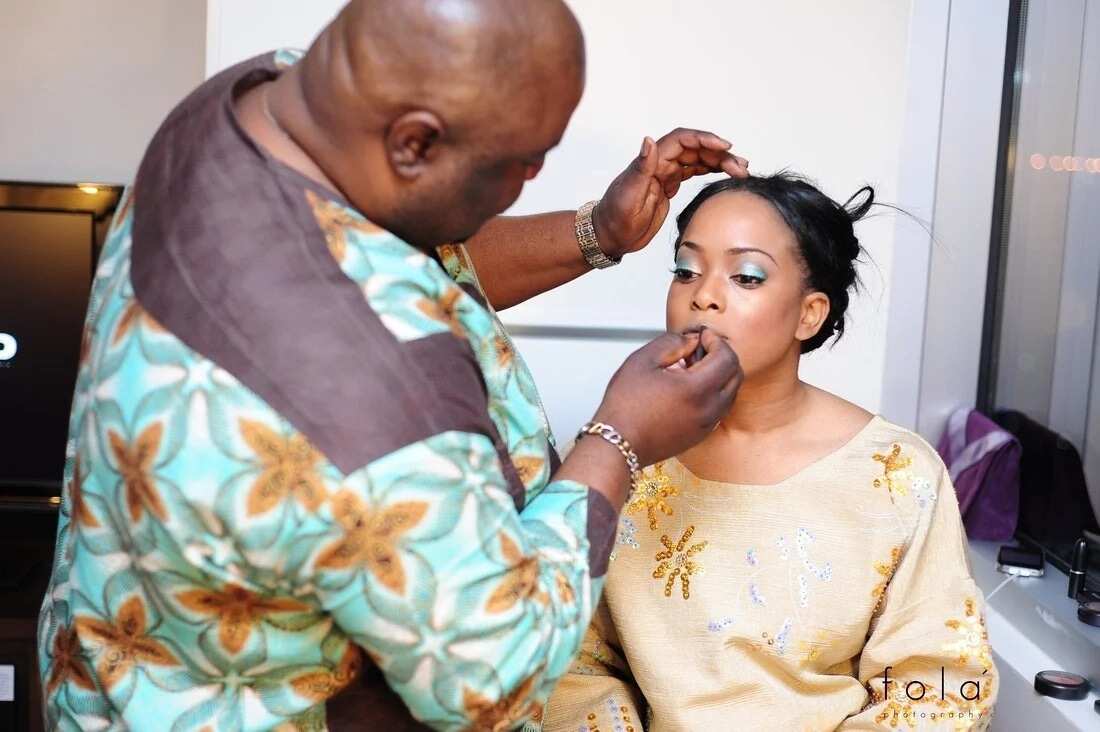 What is more, the great part of women decorate their blouses with necklaces or beads. By the way, there is a type of dressing, which is called "African blouses for wrappers". These blouses have two layers. They look even more attractive and gorgeous. Such type of clothes is mainly preferred by women from the North parts of the country. However, their modern style of dressing began spreading to other all over the country.
Igbo traditional hairstyles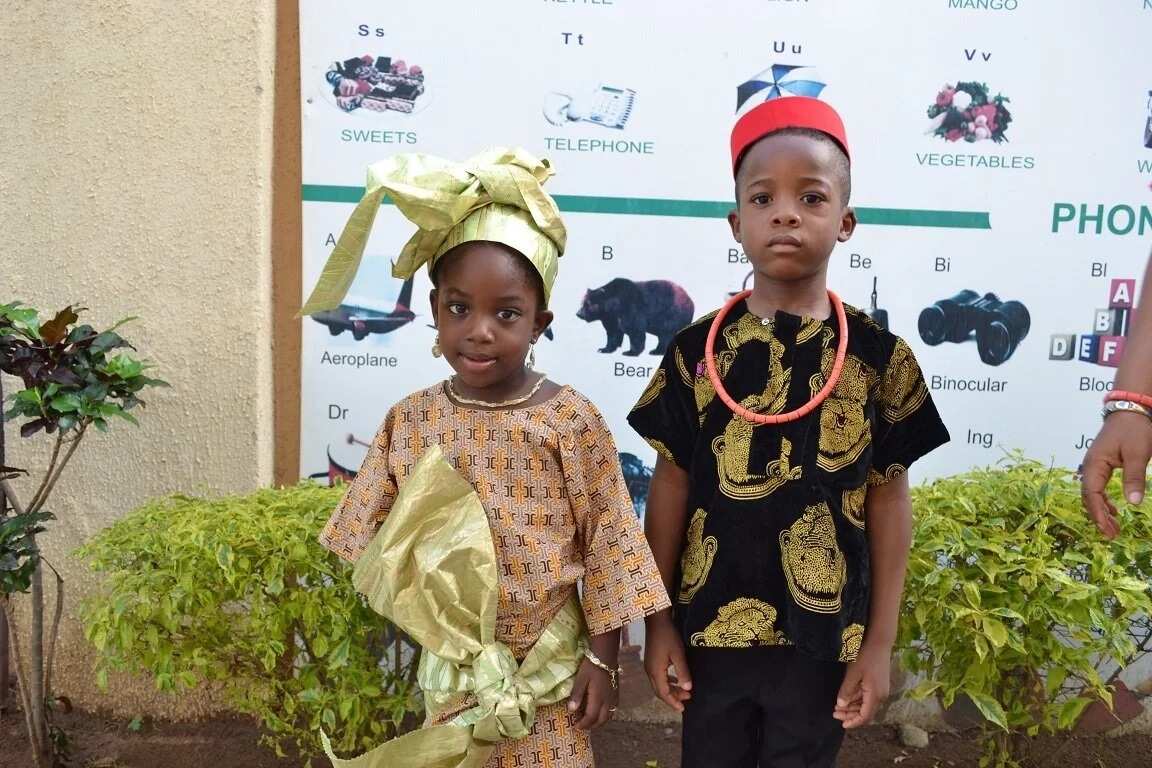 As far as Igbo girls and women want to look perfectly, apart of blouse style, they create more and more amazing hairstyles. It is accepted to decorate the hair with beads, make various hair combs, using the shawl and so on. Everything is used, because of representing some symbols and traditions. For example, they represent wealth, royalty, power and prosperity, feminity etc. By the way, for the Kanuri bride, it is necessary to be braided by women, who bless her. It should be also said that the bride's hair is to be washed firstly by the same women. To tell the truth, it is really complicated, but interesting theme. Do not forget to read more facts on our website.
Source: Legit.ng