Ex-governor's daughter, Kemi Olunloyo is an allegedly wanted criminal in the US (see document)
- Geogina Onuoha has exposed Kemi Omololu-Olunloyo's criminal charges in US
- The actress released the document on her Instagram page on February 2, 2017
- Kemi reacted to the allegation calling them false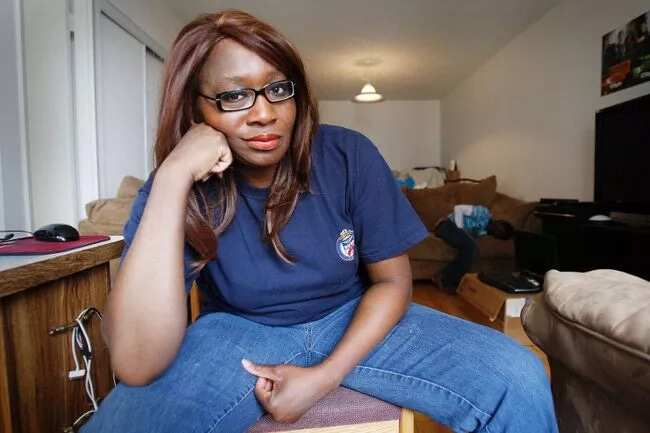 The battle between ex-Oyo state governor Victor Omololu Olunloyo's daughter Kemi Olunloyo and Nollywood actresses Georgina Onuoha and Angela Okorie has developed a new twist as one of the actresses, Onuoha, has revealed documents alleging the self-claimed journalist has criminal cases to answer to in USA.
Read her post below:
s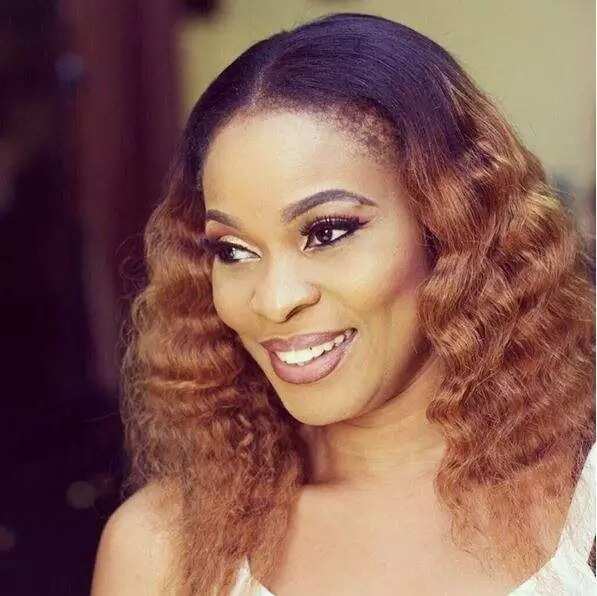 READ ALSO: Kemi Olunloyo blasts Governor Ambode for arresting Pretty Mike
The actress went further to inform Nigerians who Kemi truly is and wants them to sign a petition to extradite the social media commentator to the US face the criminal charges against her.
Onuoha wrote: Fellow Nigerians, you are dealing with a con artist.. she uses different names.. and has seven arrest warrant on her.. She jumped bail in Newton county Georgia Atlanta. Please sign a petition to extradite her back to go face the law. Our kids are our treasure and should not be endangered by folks like @hnnafrica who is not a U.S. citizen, says her Nigerian passport being held in Newton County expired, so she was able to get a new one.
You must all report her pages and handles for her to take down every celebrity pictures she has there. Especially with Angela's son.. Many more to come.. Stay tuned.. You have to publicly apologize to all my colleagues you've ever insulted for no just cause.
You can throw your son/kids out of a moving car to kill them!! but scum don't you ever name my kids again.. bring it on I'm waiting to release all your criminal records if you don't call All of my colleagues and apologize. Don't ever mess with me. @hnnafrica OluKemi Ashley Olunloyo submit your self to the authorities NOW.. ole .. End of Discussion.. Don't ever spread false news about me or any of my colleague again . Never you scum
You will never call any Nigerian or Nigerians illiterates again.. I will release your attempted murder on your baby daddy if you don't apologize to Nigerians for terrorizing then on social media.. you scum @usapolicedept"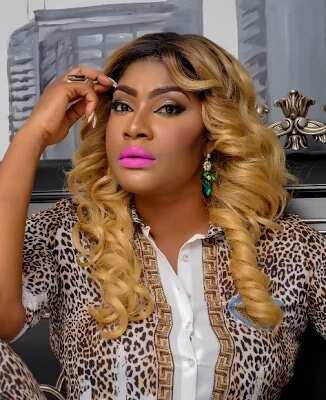 Don't want miss to the latest, hottest gist? Download Legit.ng news app on your android phone
Meanwhile, Kemi has countered Onuoha's allegation against her, calling it false. She promised to sue the actress for defaming her.
She wrote on her Instagram page: "Georgina by the time I'm done suing ya, you will end up losing that tiny bungalow of yours like Wachukwu lost his mansion after his assets were signed to me by a judge for making up a story that I spent jail time in Jamaica, a country I've never been which #Toronto police sent finger prints to. I always win. You have nothing to expose. Hey Scott Mills @Torontopolice pls educate her on this 2009 article she copied, pasted and altered. So laughable Georgina. You need to call that District Attorney office to update whatmy 7 charges are and put me on the plane with Kashamu so we go face our charges quick quick ✈️ I'm soooo scared. Keep trying. Don't forget my 2003 charges too. You will show me in a US courtroom who charged me with attempted murder!! Very smart girl but not intelligent. You are still under investigation for the missing $10M and yet to tell me your relationship with Gov Ifeanyi Okowa and Uduaghan. You cannot intimidate a good journalist. Google the word EXPOSE. U can't expose someone for something on a search engine. #Pele #AshewoOshi you messed with the wrong journalist. My book just got juicier. Tell your fans about your so called colleagues you want me to apologize to roaming around #Gambia and your girl M--- pregnant for someone else instead of HER OWN husband. Did you help her get an abortion yesterday? Yes or No? Email me hnnafricanews@live.com with all answers. No distractions. Your fans are muted on my Twitter and Instagram. They can't comment and I get to remove theirs hoping to shut them down! Lol#GeorgiaOnmyMind naw. international pu**y. Send me my extradition ticket. For someone who lives in the USA bragging to @instablog9ja that she will donate $40 to do a background criminal check has to resort to an unverifiable newspaper article copy, pasted and altered! Sipping my wine working on your Abuja abortion visit "
READ ALSO: Kemi Olunloyo, Angela Okorie's fight get messier, Facebook, Twitter, Instagram drag in
Kemi was deported from Canada in 2012 after spending five years in the country helping families of gun violence, according to Toronto Sun. When she was to be deported, she was tagged a flight risk. She had moved to Toronto in 2007.
The outspoken journalist's trouble with the actresses started when she accused them of dating the former president of Gambia Yahya Jammeh. She alleged that Onuoha collected $10 million while Okorie collected $15 million from the ex-president.
Watch KemiOlunloyo's interview below:
Source: Legit.ng