Army recoveres weapons, vehicles after engaging Boko Haram
The Nigerian Army has neutralised 35 Boko Haram terrorists and wounded several others during a clearance operation at Buk in Borno state.
In a statement by Brigadier General Sani Kukasheka Usman who is the director of army public relations, he said the incident happened on Wednesday, February 1.
Troops of 25 Task Force Brigade, 7 Division encountered fleeing Boko Haram while they also recovered weapons and vehicles belonging to the terrorists.
Three soldiers were confirmed dead while other officers who were injured are receiving medical treatment.
Read the statement below:
Troops of 25 Task Force Brigade, 7 Division Nigerian Army on Operation LAFIYA DOLE during clearance operation at Dulsa and Buk, Damboa Local Government Area of Borno State, today had an encounter with fleeing Boko Haram terrorists in which they recovered vehicles, arms and ammunition.
At Dulsa this morning, the troops cleared the hideout of the terrorists during which they neutralized 6 Boko Haram terrorists, recovered 1 Light Machine Gun, 2 Rocket Propelled Grenade Tubes and 1 Extra Anti-Aircraft Gun Barrel.
The troops also encountered Boko Haram terrorists camp at Buk where they were engaged by the terrorists.
During the encounter, the troops neutralized 35 of the Boko Haram terrorists and wounded several others. They also made an unprecedented recovery.
The items recovered include 9 AK-47 rifles, 3 Fabrique Nationale rifles, 2 Rocket Propelled Grenade Bombs, 1 Mortar Tube, 1 Shilka, 1 Gun truck mounted with Anti-Aircraft Gun and 2 Hilux vehicles.
Unfortunately however, 3 soldiers paid the supreme price, while 5 others were wounded in action. Similarly, 1 Mine-Resistant, Ambush-Protected vehicle belonging to the Brigade was badly damaged.
The bodies of the late soldiers and those that sustained injuries have since been evacuated by the Nigerian Air Force.
The wounded soldiers are in stable condition.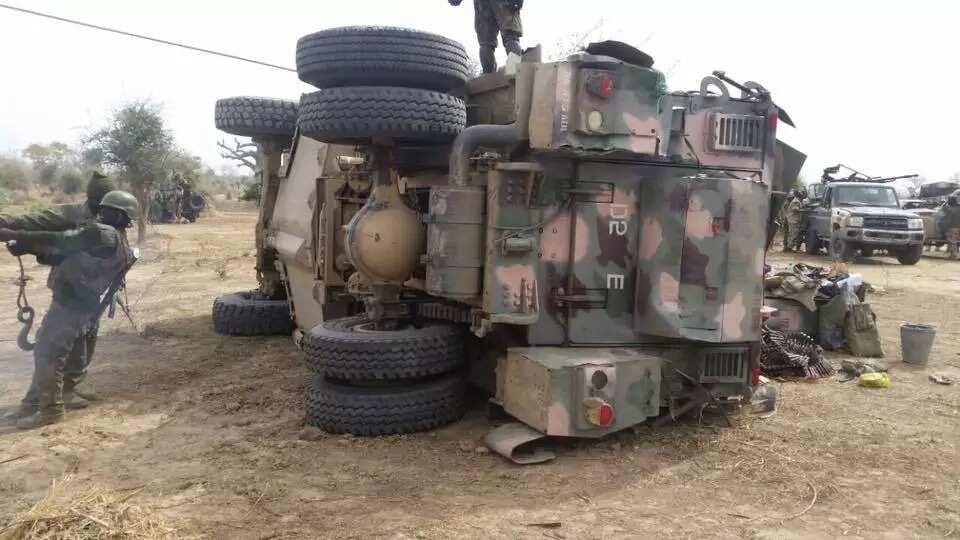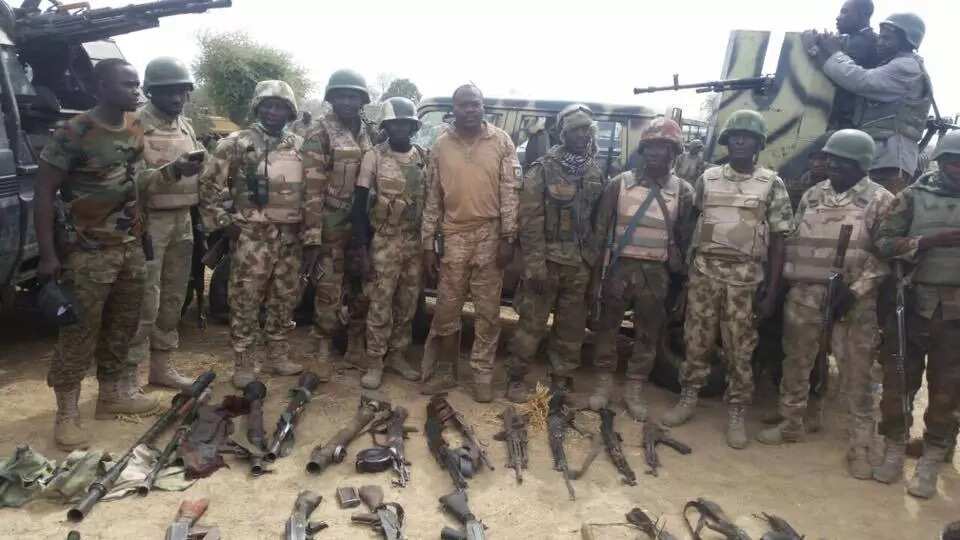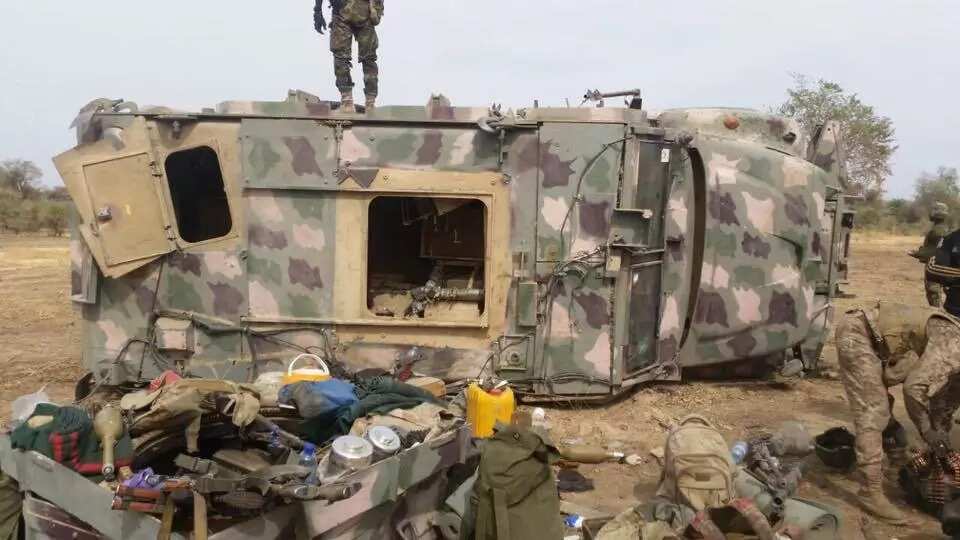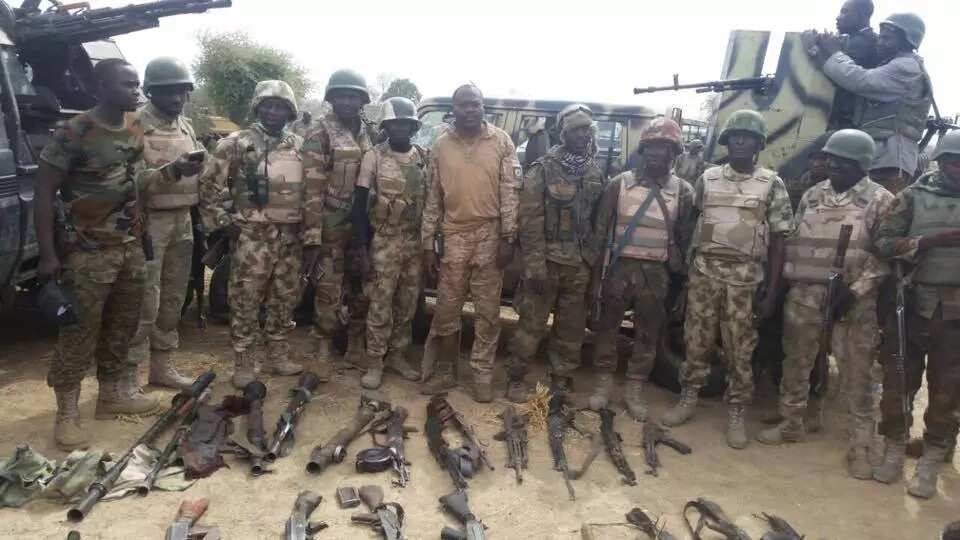 Source: Legit.ng