- The Nigerian Army has confirmed that a soldier who allegedly brutalised a female passenger is under interrogation
- The incident allegedly occurred at a military checkpoint in Port Harcourt on Monday, January 31
- The Army authority also pleaded with the public to have faith and confidence in its ability to resolve the issue
The Nigerian Army has confirmed that the soldier who allegedly brutalised a female passenger is under interrogation.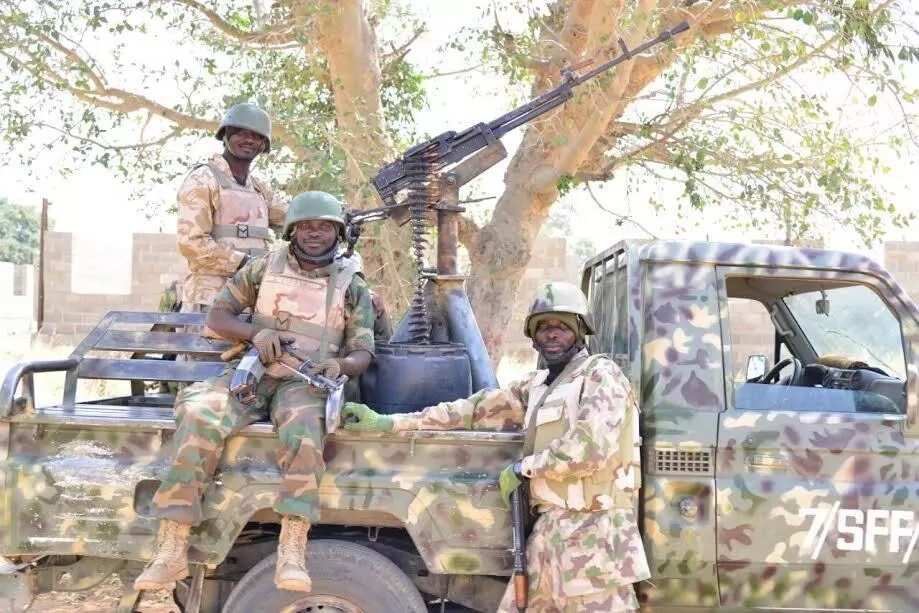 The incident allegedly occurred at a military checkpoint in Port Harcourt on Monday, January 31.
The internet was awash with the story of a young soldier, Sulaiman Olamilekan, who molested and beat up a lady blue-black forSulaiman Olamilekan, who molested and beat up a lady blue-black for 'talking about him' yesterday.
READ ALSO: Nigerian army training: What are the stages?
According to a post on the victim's social media account, the lady simply identified as Jewel Infinity said she was on her way to Onitsha aboard a Toyota Sienna bus when her car was pulled over at a checkpoint.
Jewel recounted that she was molested by a young soldier named Sulaiman Olamilekan who accused her of "discussing him," and ordered her to disembark from the vehicle, kneel down and apologise to him.
The director, Army public relations, Brigadier General Sanni Usman said the issue is currently under investigation.
His words: "As regards to the lady, I have communicated the matter to the General Officer Commanding (GOC) 6 Division and they are taking necessary action. I know that the soldier and his guard commander have been invited and effort is on to locate the lady."
READ ALSO: The beginning of the start by Philip Agbese
The Army spokesman also appealed to the general public to immediately report to the Army authorities any act of misdemeanour committed by any army personnel against the civil population.
"Please help us enlighten the public to have faith, confidence and trust in us by reporting such issues properly and if nothing is done, then they can go public with it," he said.