Here you can read Apostle Johnson Suleman biography, which is definitely fascinating. Nigerians consider him a popular prophet and are always afraid of his predictions, which often come true. Johnson Suleman is an extremely influential clergyman in Nigeria. Read more about his prominent personality and prophecies for 2018.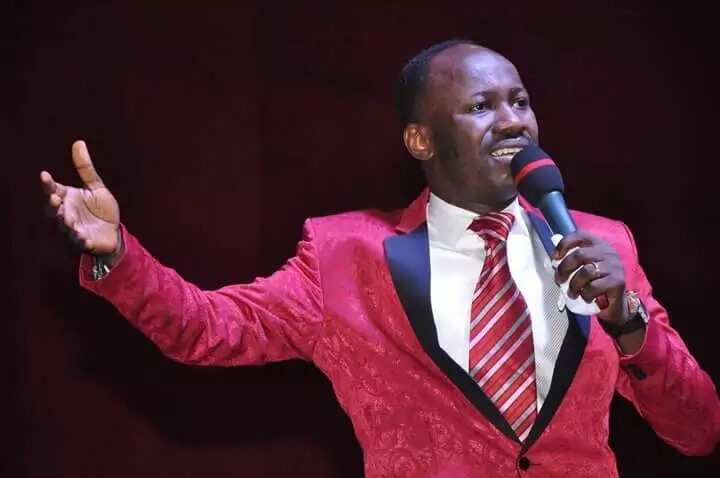 Apostle Johnson Suleman is the President and General Overseer of international Omega Fire Ministry. It is a church that was founded by Pastor Suleman in 2004.
How did Johnson Suleman's ministry began?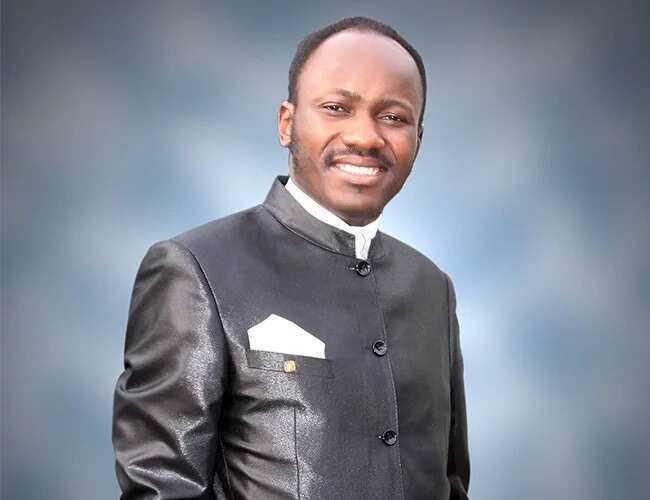 Technically, it was his destiny to become a prophet. According to the tale, after his birth, a couple of Prophets came to Benin from Warri, with a message from God. His parents asked to know the content of the message, and the Prophets told that God said to them that a prophet, that will later minister in the presence of God had been just born. Johnson Suleman's parents chose not to pay attention to their words. They were of Muslim faith and did not want their son to get out of their Muslim home.
As Johnson was growing up, his parents noticed changes in his behavior. He had a special liking for different things connected with God and faith. Therefore, he did not express the interest in the Muslim faith. Even when he attended the mosque together with his dad, the boy felt it was not his true calling.
Johnson Suleman's age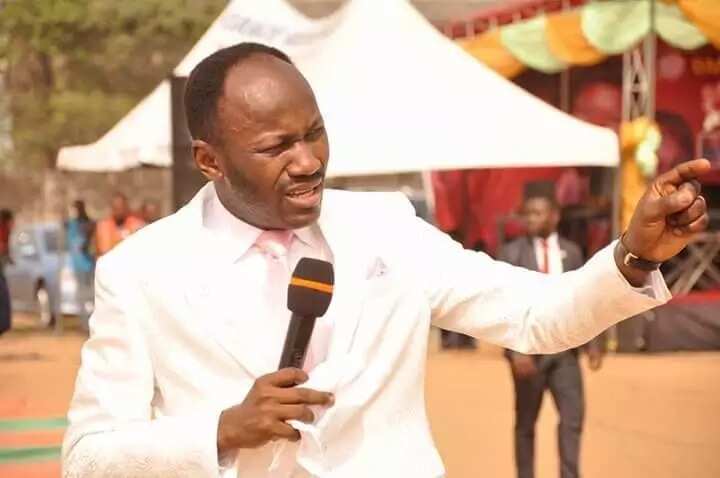 READ ALSO: Apostle Suleman's scandal pictures: all the details revealed
Johnson Suleman age still remains a mystery. There is no certain information about Johnson Suleman date of birth as there are different dates pointed in different sources. Even the official website of Suleman does not give us the exact answers.
Further life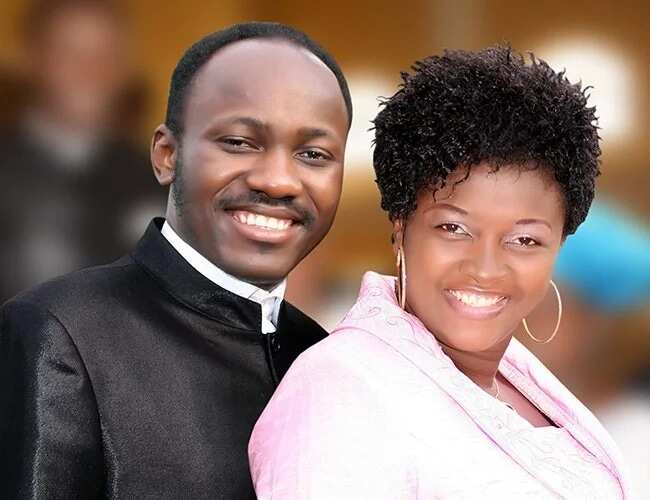 The future prophet was yet to fulfill his true calling. Johnson Suleman was residing in Auchi, which was his hometown. He decided to sacrifice his life to becoming a prophet during his secondary education.
First, he served as a Pastor's assistant in one of the churches, which was located in Lagos. He decided to join the church officially in 1998. But a couple of meetings with God gave a start to the background of Omega Fire Ministry, that he established in 2004. The man married a Pastor whose name is Lizzy Suleman. The mentor of Apostle Johnson Suleman is Pastor Adeboye.
Apostle Johnson Suleman's books and education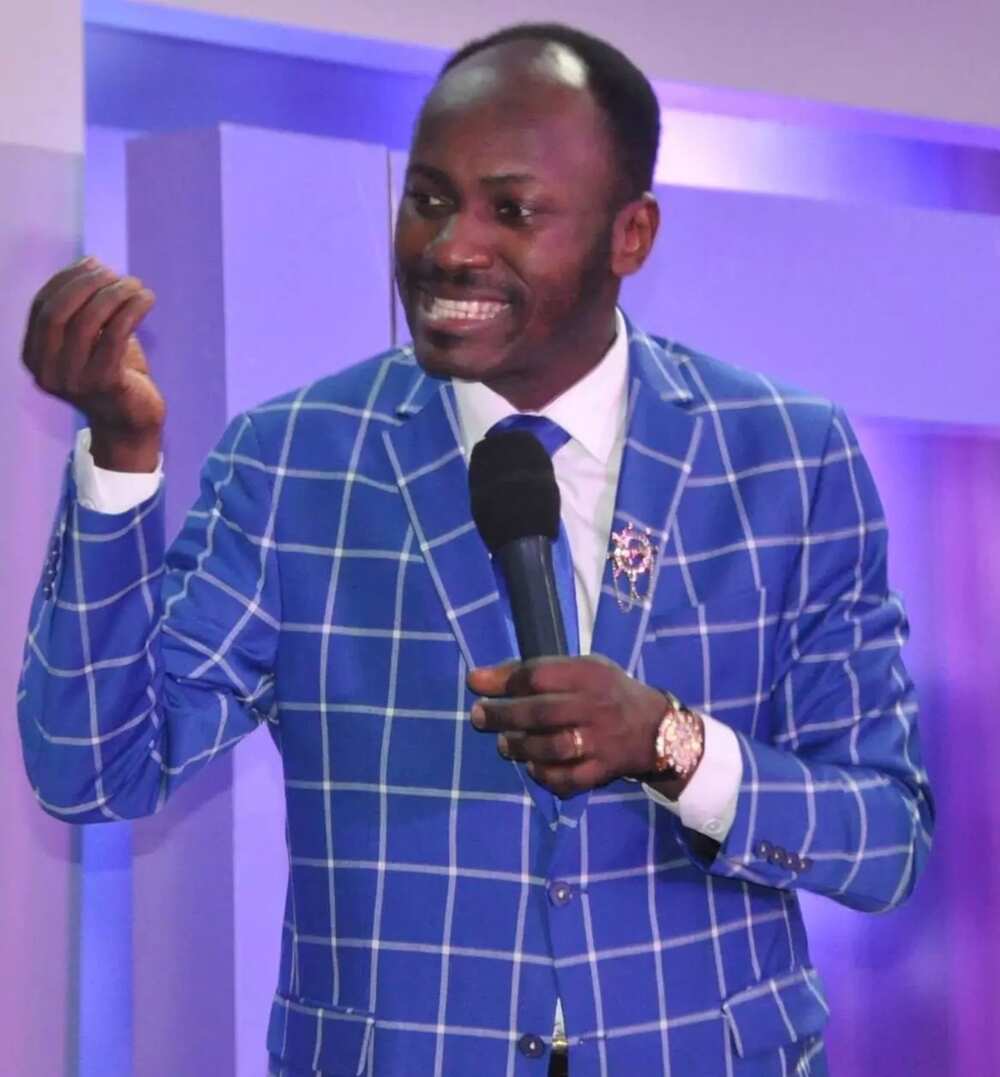 Apostle Johnson Suleman studied mass communication. He received a Doctorate degree in Philosophy. He wrote more than twenty successful books that have been sold out.
Apostle Johnson Suleman 2017 prophecies that have come true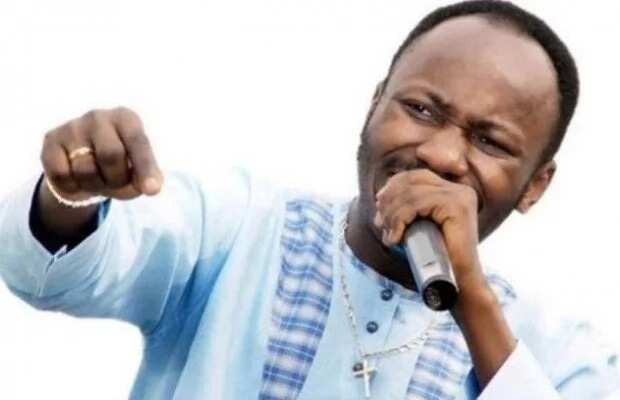 The man of God said a lot of things about the previous year. Johnson Suleman's prophecies for 2017 may be shocking to you, especially when you see how many of them have come true. See some of them right here:
Nigerian president, Muhammadu Buhari, will have to deal with the various threats of impeachment.
An enormous fire explosion will take place in Abuja.
American president Donald Trump will have to face the risk of impeachment, and the members of Congress will share controversial opinions on his presidency.
Buhari will have to pay a lot of attention to his health.
MMM will deceive a lot of Nigerian people and there will be a plenty of court cases.
MTN and GLO will have to face problems.
The former Nigerian first lady will have troubles with her health.
Many Chibok girls will be released, and a lot of them will have children.
Donald Trump will influence the move of American Embassy to Jerusalem.
As we can see, many of them came true. Buhari faced a lot of impeachment threats and had to take care of his health, a fire explosion happened in Abuja, and many people were dissatisfied with the politics of Donald Trump. Nigerians lost a lot of money to MMM. Ex-first lady of Nigeria, Patience Jonathan, is in a difficult situation with her health. More than 100 Chibok girls were freed in 2017. Trump has recognized Jerusalem as Israel's capital.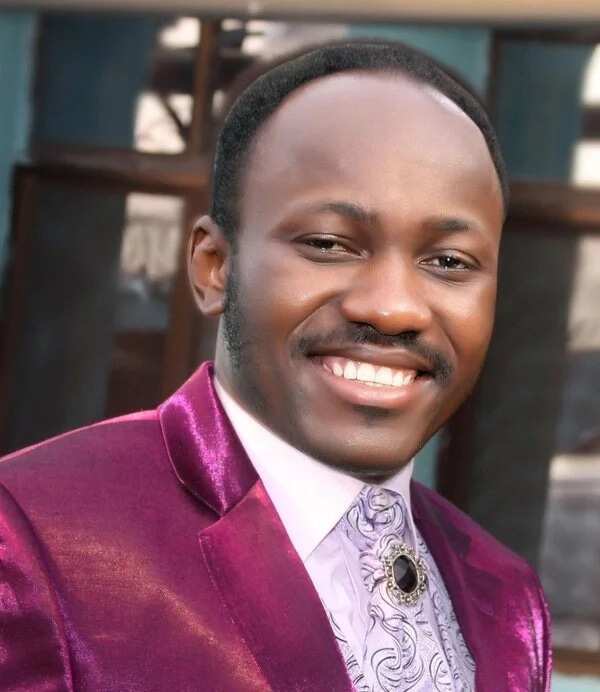 Here are the latest predictions of Apostle Suleman for 2018. He gave 50 prophecies in general. You can see top 10 ones. In a year, we can check and see how many of them will come real.
In 2018, the economy of Nigeria will get better.
Nigeria will survive a lot of serial bombings.
Donald Trump's health will need professional medical attention.
There will be a new strategy for killing political enemies in Nigeria.
Wildfire will take place in one of the American states.
Naira will gain relevance.
New stars are going to take over Nollywood.
The cure for the incurable diseases will be introduced.
A war might outbreak in America.
The United Kingdom will face one of the biggest bombings in history.
Apostle Johnson Suleman's latest prophecy is quite intimidating. Will his predictions come true? We will wait and see!
READ ALSO: Apostle Johnson Suleman's messages on relationships