Sad! Ibori's supporter dies while celebrating his freedom in Oghara
- An okada cyclist on Wednesday, December 21, died in Oghara while celebrating Ibori's release from prison
- He was overran by a jeep on high speed along Benin/Sapele highway
- The victim was rushed to Oghara Teaching Hospital but could not survive
The overwhelming jubilation and celebration that followed the release of James Ibori from a London prison on Wednesday claimed the life of one in Oghara, as a kinsman of the ex-governor was involved in a ghastly auto crash leading to his death.
The deceased, simply identified as Ochuko, was said to be a commercial motorcyclist (popularly known as okada) plying the major roads linking the various communities of Oghara, the administrative headquarters of Ethiope West local government area of Delta state.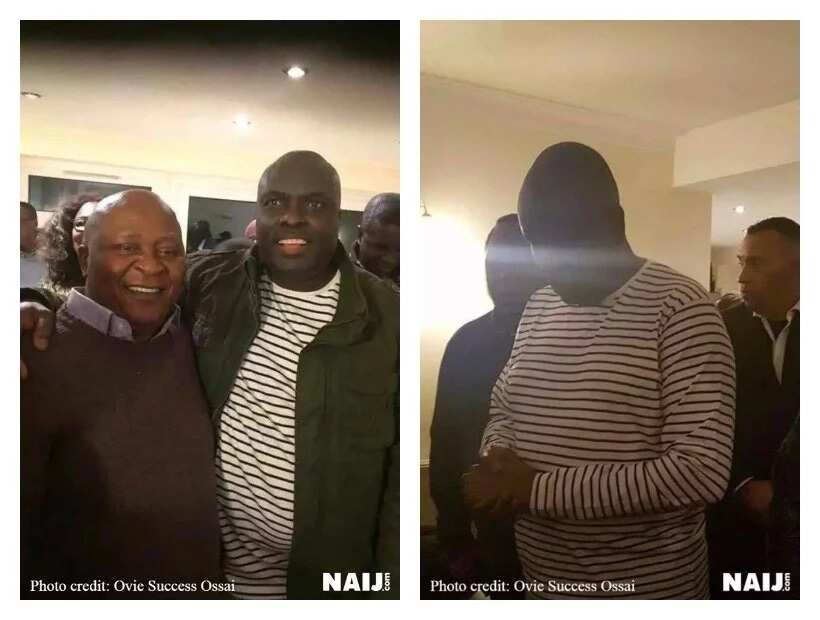 According to an eyewitness who only gave his name as Mackson Omomedia, Ochuko was riding along the Sapele/Benin expressway when he got the information that Ibori had been finally set free from the prison, having served his jail term.
READ ALSO: Breaking: Ibori's first photos after release from UK jail emerge
Omomedia told our correspondent that the youth was between the age of 19 and 25 and that the accident occurred around 5pm on Wednesday, adding that "a woman had just alighted from his machine (motorcycle) when he decided to join the celebration train of Ibori's return. Unfortunately for him, he was hit by a car and he died.
"I couldn't identify the brand and model of the car because it was compressed due to the accident, but with the shape, it must be a sport flashing ash coloured car," Omomedia said.
Another eyewitness said the deceased had already joined the celebration train and was flamboyantly displaying his cycling skills when he got knocked down by a jeep that was on top gears.
The source who craved anonymity disclosed that Ochuko was immediately taken to the Delta State University Teaching Hospital (DELSUTH), Oghara, where he reportedly died after all efforts to revive him proved abortive.
When contacted, Solomon Golley, the chairman of the Ethiope West local government council, confirmed the sad development.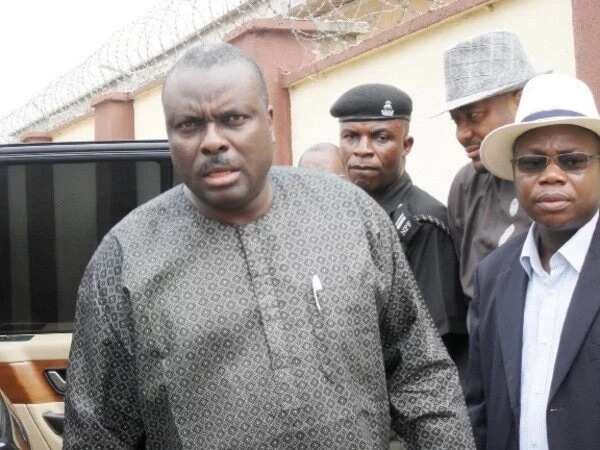 Golley described the death as unfortunate and avoidable, noting that he had always advised motorcyclists and other road users to embrace care and caution on roads, especially during the festive period.
READ ALSO: Just in: UK court orders Ibori's immediate release from prison
While condoling with the family of the deceased over the unexpected loss, the local government chairman prayed that the departed soul rests in the eternal peace of the Almighty Creator.
He, however, said the death of the cyclist was not connected with the celebration of Ibori's freedom but that he died before the news of Ibori's freedom swept through the community on Wednesday.
Although efforts to reach the immediate family members of the deceased were not successful, some residents of Oghara town mourned the loss, wondering why such a negative development should prop up to mar the celebration of their political hero, Ibori.
Source: Legit.ng