How to identify and secure yourself against 'One Chance'
Editor's note: Onyokoko Nyore Samuel, the Legit.ng partner blogger, explains Nigerians how to identify and secure yourself against 'One Chance.'
Samuel is blogger and poet.
He offers tips and write articles on security matters. You can get in touch with him through his email: onyokokosamuel@yahoo.com or visit his blog: http://thethirdeyecom.wordpress.com/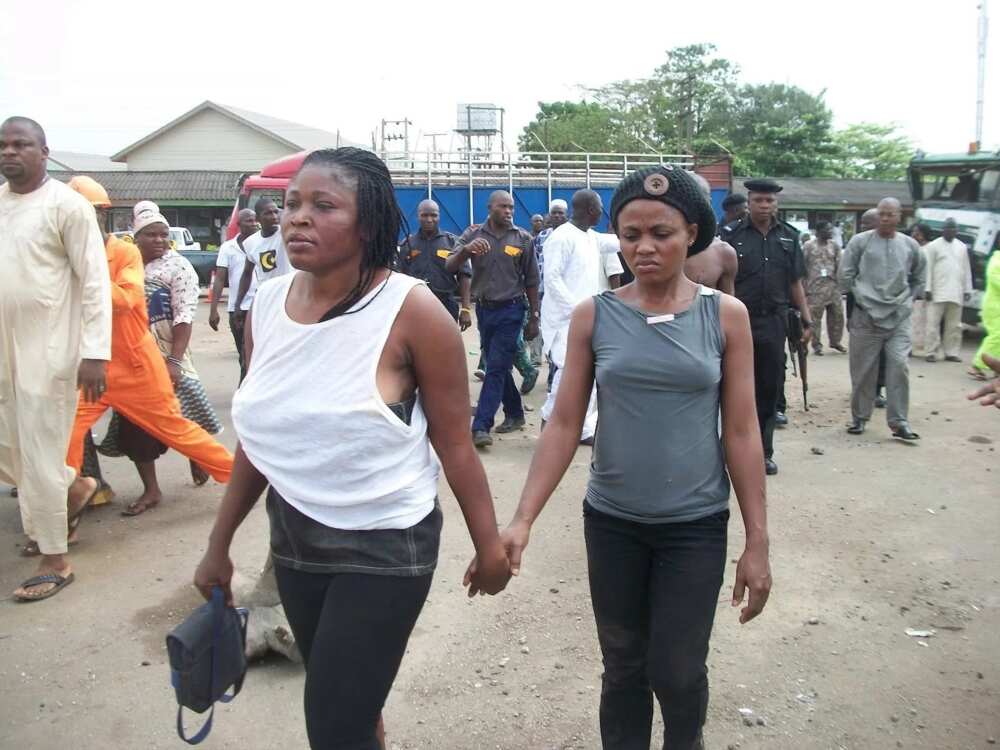 'One Chance', a phrase common among the populace in Nigeria's metropolitan city, Lagos. This behavior is much dreaded among the populace and anybody caught in the trap and managed to survive the ordeal wouldn't wish his enemy the same scenario.
What is 'One Chance'? 'One Chance' is the act of using a commercial vehicle to rob passengers of their personal belongings. It can range from money, mobile phones, precious items and even using human parts for ritual purposes.
Although I haven't experience such, there're thousands of Lagosians who weren't so lucky to tell their stories.
READ ALSO: The three magic words that can transform your career
This is how they operate: The assailants identify a victim by his appearance, he could be carrying something valuable and they lure him into a vehicle (moving or stationary) disguised as a commercial bus. Main while, the victim is unaware of the intents of these men. He boards the vehicle and when it approached an isolated vicinity, the victim is ask to do away with any valuables or belongings he has in his possession. If the victim cooperate, he's allow to live, but if he refuses, they kill him. The victim is pushed out of the moving vehicle.
Unfortunately, the security agencies aren't doing anything about it; either helpless or ill-equipped. Again, even though the security agencies are present, they allowed the act to go on. Below, I'll be giving you tips on how to identify and secure yourself against this menace.
1. They reserve seats at the back
These criminals have a way of trapping their victims so that he can't call for help or escape. The victim is helpless, he's alone. There might be more than a victim and they can't over power these guys because they're armed to the teeth. LESSON: Be vigilant, look out for their body language and the sitting arrangement of the passengers.
2. They operate at the wee hours of the night or at dusk
These assailants know how to evade security agencies. Therefore, they carry out their operations when the police operatives have left their posts. LESSON: Watch the area you're situated. Is the place isolated? Does the area lacks the necessary security apparatus?
3. Follow your instinct
Our instincts could be our saving grace. What's your body language telling you? Sometimes, we ignore our instincts and when it's too late, we've ourselves to blame. God the almighty had instilled such gift in us. But we failed to listen to it. Although there're experts who are trained to teach people to master their instincts, they're very few. LESSON: Before you board that bus, stop and listen to your body language.
4. Carry security gadgets
I've mentioned this before in my previous post. Pepper sprayers can save you. But be careful. They might be well-armed. For the ladies, there're pepper sprayers shaped like lipsticks. It is portable; something that can fit into your purse. LESSON: Protect yourself; secure yourself. Armed yourself.
5. Pray, pray, pray
Before you leave for your place of work or destination, always go on your kneels and pray. He'll always rescue you. LESSON: What you believe is what you get.
READ ALSO: The surprising truth about addiction
Onyokoko Nyore Samuel is a blogger and a poet. He offers tips and write articles on security matters. You can get in touch with him through his email: onyokokosamuel@yahoo.com or visit his blog: http://thethirdeyecom.wordpress.com/
More details in Legit.ng's step-by-step guide for guest bloggers.
The views expressed in this article are the author's own and do not necessarily represent the editorial policy of Legit.ng.
Legit.ng welcomes writers, bloggers, photographers and all sorts of "noise makers" to become a part of our Bloggers network. If you are a seasoned writer or a complete newbie – apply and become Nigeria's next star blogger.
Send us some info about your career, interests and expertise and why you'd like to contribute to the Blogger Network at blogger@corp.legit.ng Also, please send us the link to your blog and three examples of your work.
Source: Legit.ng