Fulani herdsmen kill 3, abduct 10 in Abuja
- Fulani herdsmen have attacked three villages in Kuje Area Council of the Federal Capital Territory (FCT), Abuja, killing 3 persons and abducted no fewer than 10 persons  with a week
- At Huni-Gade village, four persons were abducted while last Saturday, at the same Darka village the same armed men attacked, killed two persons, injured two others and four persons kidnapped
- The herdsmen attacked Darka Village on Sunday, November 13 when a  28-year old man, Zakariyya Nuhu, was killed Six persons were kidnapped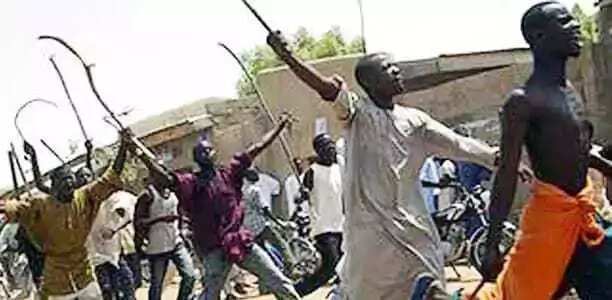 Suspected Fulani herdsmen have attacked three villages in Kuje Area Council of the Federal Capital Territory (FCT), Abuja, killing 3 persons and abducted no fewer than 10 persons  with a week.
According to Daily Sun, the herdsmen attacked Darka Village on Sunday, November 13 when a  28-year old man, Zakariyya Nuhu, was killed Six persons were kidnapped.
Also, at Huni-Gade village, four persons were abducted while last Saturday, at the same Darka village the same armed men attacked, killed two persons, injured two others and four persons kidnapped.
READ ALSO: Stop killing Shiites, U.S tells President Buhari
Spokesperson of the Coalition of FCT Indigenous Associations, Mr. Yunusa Ahmadu Yusuf, said he was still in the affected community as at Press time.
"There was a fresh attack in the village. The terrorists have even threatened to return if they were not given N150 million by the villagers as ransom. I am in the village with some other people. FCT Police Command has deployed some security agents in the affected communities.
"We wrote a petition to the Inspector-General of Police (IGP). On Saturday, four additional people were kidnapped by the suspected terrorists. The name of the village is Darka.
"During the attack, two people were killed in the process. One of them died instantly. The other died later in the hospital from bullet wounds. There are three other people in the hospital who were shot and are receiving treatments.
"We suspect that these people are Boko Haram members. The kind of sophisticated weapons will scare you. This is the fourth attack happening in the area in two months.
READ ALSO:BREAKING: Suicide bomber killed in Maiduguri (PHOTOS)
"They were initially asking for N150 million. The people begged and they have reduced the ransom to be paid on the first set of kidnapped people to N2 million.
Meanwhile, Minister of FCT, Muhammad Bello, has called for calm, saying security agencies were on top of the situation.
The minister promised of more security after an emergency security meeting with some of the stakeholders of the affected communities in Kuje.
Recall that at least 35 persons were yesterday killed in renew attacks on four villages in Maradun Local Government Area of Zamfara State.
Source: Legit.ng