Editor's note: As Nigeria officially entered recession two months ago more and more Nigerians begin complaining and accusing the incumbent government of Muhammadu Buhari of all country's problems.
However, Ibrahim Isah, the Legit.ng guest contributor, appeals to Nigerians to change their attitude to the problems, saying that they are personally the cause of all of the challenges.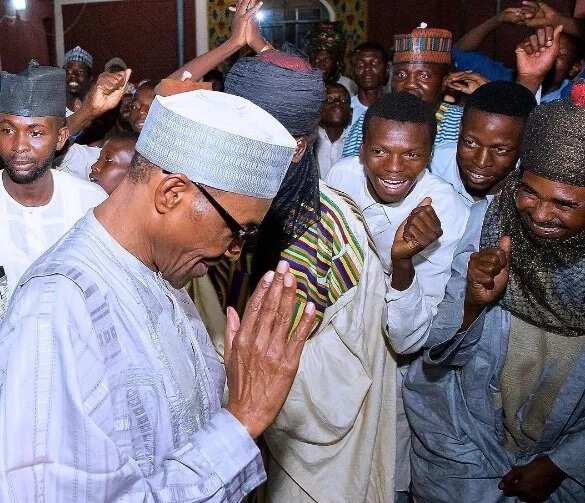 Nigeria is a nation loved by God Almighty. The events that have been happening right from time immemorial prove this assertion right. This is a country that has been blessed abundantly both in human and natural resources for its citizens/ occupants to enjoy to the fullest, but no, few [evil and wicked] ones would not allow it.
READ ALSO: DBN to strengthen Nigeria's economy diversification - Buhari
Nigeria is a country God Almighty described in one of the Holy Books as a nation that has been endowed with great natural potentials to grow and surpass/ supersede other nations [except Saudi Arabia, because God has blessed them through the prayers of Prophet Ibrahim (Abraham) ] but corruption, greed, selfishness, self-center, tribalism, religious sentiments, nepotism, hatred for each other, have become its bane.
I began to wonder why are we like this, and why we have continue to heap our woes, problems or inadequacies on President Muhammadu Buhari, when we are the caused of them? This economic quagmire or recession is never a creation or fault of his. For God has said when we are witnessing bad things, we should check our daily deeds (misdeeds).
We should do a soul searching of our individualistic mind and ask ourselves these questions - Am I doing the right thing? Am I carrying out my civic responsibilities diligently? Am I doing what (Christianity or Islam) says I should do, in whatever, wherever, whichever and whenever situation I found myself in. Am I contributing my quota positively towards the success of this country?
READ ALSO: Where are the facts that Nigerians not happy with Buhari?
All these and few other questions which time will not permit me, are numerous questions we should sit, calm and ask ourselves. Then me, you and all of us will know that there no honesty in our daily dealings. It is said that if you are doing good/ right thing, you know, and vice versa. So brethren, why pushing all the blames on the rulers [or leaders], as they are not leading by example and not even ready to leave good legacies- footprints.
The views expressed in this article are the author's own and do not necessarily represent the editorial policy of Legit.ng.
Your own opinion articles are welcome at info@naij.com — drop an email telling us what you want to write about and why. More details in Legit.ng's step-by-step guide for guest contributors.
We're ready to trade your news for our money: submit news and photo reports from your area using our Citizen Journalism App.
Contact us if you have any feedback, suggestions, complaints or compliments. We are also available on Facebook and Twitter. Subscribe to Legit.ng Opinion page!