War on Ukraine: Russia Shooting Into Orphanages, Schools and Kindergartens, Ambassador Says
More civilians are being killed as the Russian invasion of Ukraine continues despite sanctions by many countries
According to reports, children are not also left out as Russian troops bombard some key cities in the country
In fact, Ukrainian Ambassador to the US, Oksana Markarova that the troops are shooting into schools, orphanages
The war thrusted on Ukrainians by President Vladimir Putin of Russia has continued to claim the lives of innocent people.
According to a report by CNN, at least nine civilians have been killed by Russian rocket attacks in the Ukrainian city of Kharkiv.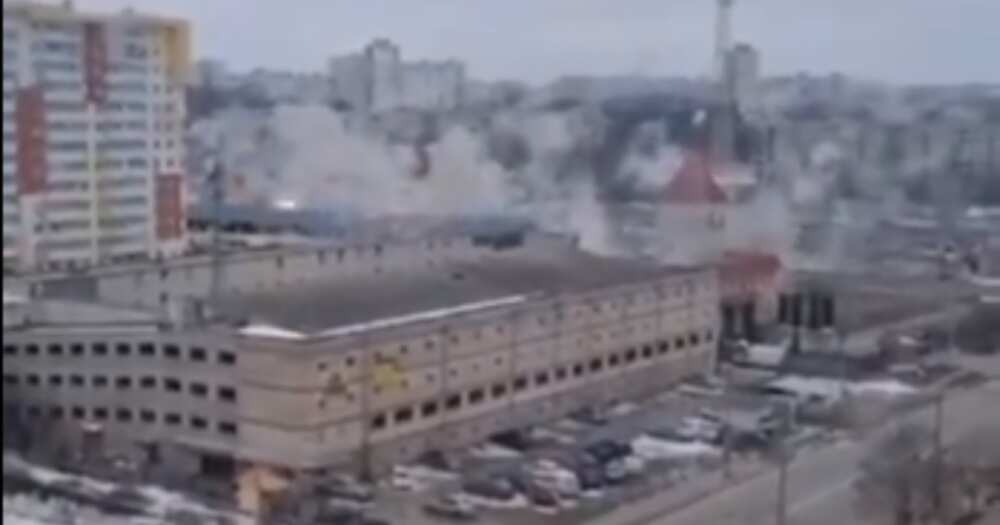 Mayor of the city, Ihor Terekhov revealed that the casualties include the deaths of three children.
He said:
PAY ATTENTION: Install our latest app for Android, read best news on Nigeria's #1 news app
"Today we had a very difficult day. It showed us that it's not just a war, this is a massacre of Ukrainian people.
"The missiles hit residential buildings, killing and injuring peaceful civilians. Kharkiv has not seen such damage for a very long time. And this is horrible."
He also revealed that four people came out of shelter to get some water and were killed while a family of two adults and three children were burned alive in their car, he said. Another 37 people were injured.
On her part, Ukrainian Ambassador to the US, Oksana Markarova, in a meeting with US House members of the Ukrainian caucus revealed that some vulnerable people are being targeted by the Army of Russia.
She said:
"We believe Russia, which is now acting like Naz Germany in WWII, essentially killing innocent civilians — today they shot into a again into not only residential areas but also the orphanages and schools and kindergartens, horrible — they have to pay the price. They have to be isolated."
Russia-Ukraine war: What does Putin want?
Putin does not want Ukraine leaning towards the West. In specific terms, he listed his demands in a list of security guarantees that the West has to agree to in order to lower tensions in Europe and defuse the crisis over Ukraine.
Among the demands is that Ukraine must not be allowed to join NATO. He also wants any NATO drills near Russia's border halted. Putin also wants NATO to remove any troops or weapons deployed to countries that entered the alliance after 1997.
Those being indirectly referred to include Poland, the former Soviet countries of Estonia, Lithuania, Latvia, and the Balkan countries.
Ukraine: FG secures visa-free access for Nigerians
In a related development, the governments of Romania and Hungary have approved visa-free access to all Nigerians coming from Ukraine amid the Russian invasion.
This good news was made public by the federal government through the ministry of foreign affairs in a statement on Sunday, February 27.
In the statement signed by the permanent secretary of the ministry, Ambassador Gabriel Aduda, Nigerians in Ukraine were advised to flee to the Hungarian Zahony border and Romanian Suceava, Tulcea, Satu Mare County, and Maramures borders.
Source: Legit.ng