What Will End the Israeli-Palestinian Conflict? Activist Makes 'Key' Recommendation
The confrontations across Israel-Palestine are well on the way to becoming one of the worst spasms of violence there in recent memory
The Israeli-Palestinian conflict dates back many years, basically as a conflict over territory
Speaking on the crisis in an interview with Legit.ng, a top human rights activist, AbdulWaheed Atoyebi, expressed hope that the efforts to revive the two-state solution based on pre-1967 borders would be fruitful
Gaza, Palestine - Amid the Israeli-Palestinian conflict, an activist, AbdulWaheed Atoyebi, has said lasting peace must be the goal.
Atoyebi said "justice" is "the only feasible solution to the worrying situation in the Gaza Strip.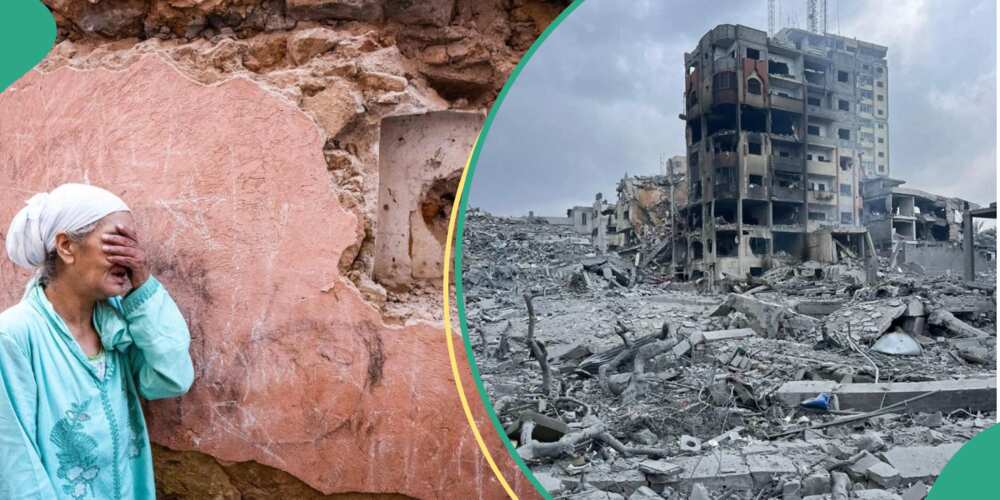 Israel-Palestinian crisis: what hope of solution?
Atoyebi, director of the Muslim Awareness International (MAI), believes that a just solution that ensures the full enjoyment of human rights and dignity for the Palestinian people is the only way to manage the situation.
Atoyebi told Legit.ng:
"As people who believe in humanity, I hope there will be a lasting solution to the crisis. If you believe in justice, you believe there will be a solution. The only thing that is required is justice.
"Yes, you have come to usurp their land, to take over their land, and they've agreed. Initially, they said 'Why would you just impose people on us'? But along the line, they met in 1967 and had a resolution to have a two-state solution. So, you exist, we live together, and that could have been possible.
"And if that had been implemented, perhaps, this crisis wouldn't have lasted (till 2023). So there is still a possible solution. We believe (in) freedom for Palestine one day."
IMF speaks on Israel-Palestine conflict
In a piece of related news, Legit.ng reported that the war between Israel and Palestine's Hamas has cast a shadow over the IMF-World Bank annual meetings in Morocco, with warnings Thursday, October 12, that it has darkened the outlook for an already sluggish global economy.
Speaking at a press conference in Marrakesh, IMF Managing Director Kristalina Georgieva said the International Monetary Fund was "very closely monitoring how the situation evolves" and how it is affecting oil markets.
Source: Legit.ng