Valentine's Day: Countries Where It's Illegal to Celebrate Season of Love and Why
The world is celebrating another Valentine's Day to share gifts and everything related to love and affection
Despite the popularity of Valentine's day, some countries have banned and criminalised the season of love over claims that it contradicts some of their religious and moral traditions
Meanwhile, Saudi Arabia, which earlier banned the celebration of Valentine's Day, has lifted the ban, and people now celebrate the season of love in the Arabian Kingdom
PAY ATTENTION: Сheck out news that is picked exactly for YOU ➡️ click on "Recommended for you" and enjoy!
Valentine's Day is celebrated as a season of love across the world. People share gifts and everything that relates to love.
However, some have argued that love should be celebrated at every moment, even though the day is specially set aside for people to show their affection and love for each other.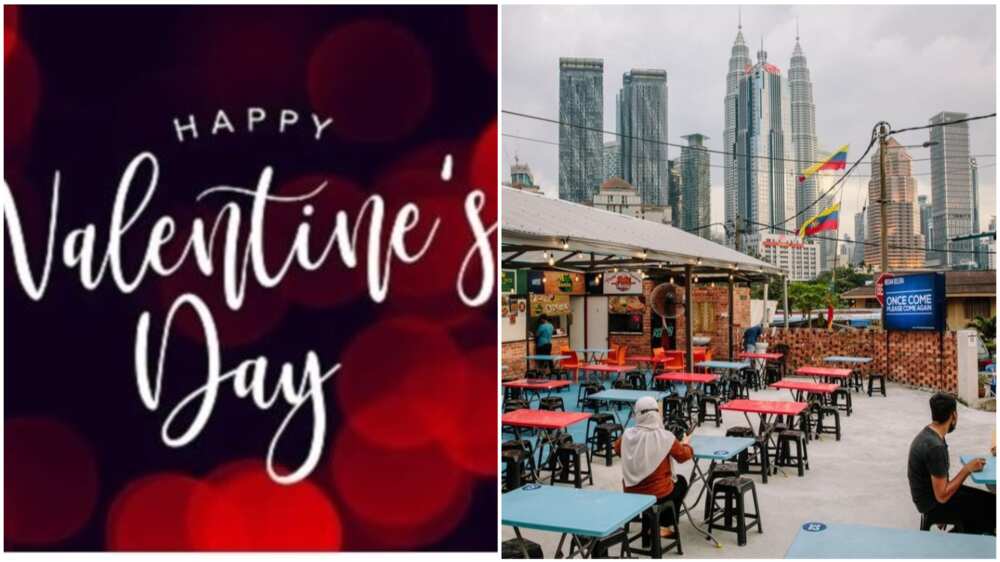 Despite the popularity of Valentine's, it is illegal in some countries to celebrate the season of love due to their religious beliefs or other factors.
Below is a list of the top 5 countries where celebrating Valentine's is prohibited:
Malaysia
The celebration of Valentine's Day became prohibited in Malaysia in 2005 by the Islamic authorities, who issued a Fatwa against it.
The Islamic authorities argued that February 14 had become a gateway for disaster and more decadence among the youths.
Uzbekistan
The Central Asian country that gained independence in 1991 following the fall of the former Soviet Union also frowns at the celebration of Valentine's Day.
Celebrating the season of love was tolerated until 2012 when the department of enlightenment and promotion of values in the ministry of education placed a ban on it.
Iran
Valentine's Day celebration was officially banned in Iran in 2010. The government said it is a decadent celebration of love meant to champion degenerated Western culture and illegitimate relationships.
The Islamic country also prohibited the production of Valentine's Day gifts and items, as it is illegal for people who are not married to mingle.
Saudi Arabia
This is another Islamic country where it was illegal to celebrate Valentine's Day for many years.
This is because most Valentine's Day practices contradict the country's ideologies. Businesses were also banned from selling gifts related to Valentin's Day.
However, this ban has been lifted, and more people now celebrate valentine's day in Saudi Arabia.
Pakistan
The Islamabad High Court banned Valentine's Day celebrations in Pakistan in 2018 following a petition by a citizen who claimed that the celebration was a cultural import of the "West" and is against Islam.
The celebration of Valentine's Day has caused many riots in the country.
Source: Legit.ng