Angela Merkel's 16-Year Tenure Comes to an End As Scholz Becomes Chancellor of Germany
The 16-year tenure of Angela Merkel as the chancellor of Germany has finally come to an end after a new leader was sworn in
The new leader, Olaf Scholz, who has been Merkel's vice chancellor for the past four years represents renewal at the top
Voters awarded him a narrow victory in the Sept. 26 election seeing in him much of what they liked about Merkel
Finally, another leader, Olaf Scholz, has been sworn in to replace Angela Merkel as the chancellor of Germany. With this, the 16-year tenure of Merkel has officially come to an end.
Scholz was voted in by the German parliament, where his three-party coalition has a substantial majority.
The Social Democrat was sworn in on Wednesday, December 8, becoming the country's ninth chancellor since World War II.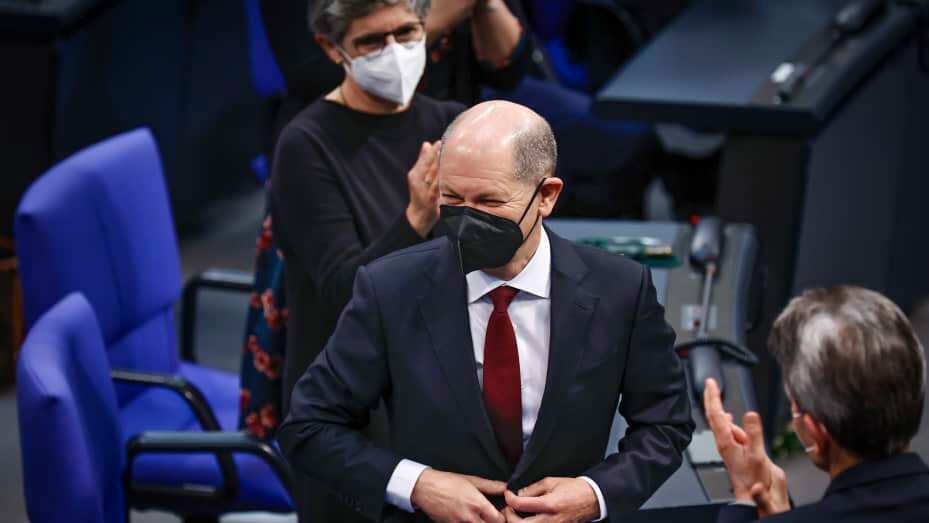 He has been the country's vice chancellor for the past four years.
The 63-year-old, steered the Social Democrats to election victory in late September, positioning himself as the continuity candidate because he played a key role in the Merkel government as vice-chancellor.
The German parliament, the Bundestag, backed his appointment by 395 votes to 303, and he was then formally appointed as the ninth federal chancellor by President Frank-Walter Steinmeier.
The handover of power marks an end to Mrs Merkel's 31-year political career.
Hillary Clinton sets big record, becomes 1st female chancellor of top world's university (photo)
In another report, former US secretary of state, Hillary Clinton has been appointed the new chancellor of Queen's University Belfast.
According to Daily Mail, she would be taking on the ceremonial post in Northern Ireland, the site of the peace process that was one of the successes of her husband's administration. It should be noted that with the new development, she has become the first woman to hold the position, in the institution's 175-year-old existence.
"It is a great privilege to become the chancellor of Queen's University, a place I have great fondness for and have grown a strong relationship with over the years," she said in a tweet.
Source: Legit.ng