African Prime Minister Reinstated After Deadly Coup by Military
The Sudanese government and its military led by General Abdel Fattah al-Burhan on Sunday, November signed a deal
The deal led to the reinstatement of Prime Minister Abdalla Hamdok who was ousted from office in a deadly coup
However, the agreement between both parties has been rejected by pro-democracy groups who would have nothing do to with General al-Burhan
Khartoum, Sudan - Prime Minister Abdalla Hamdok of Sudan was on Sunday, November 21, reinstated to his office by the country's military, weeks after the coup.
Added to this, the military has promised to release all political prisoners detained during the forceful takeover of government, Reuters reports.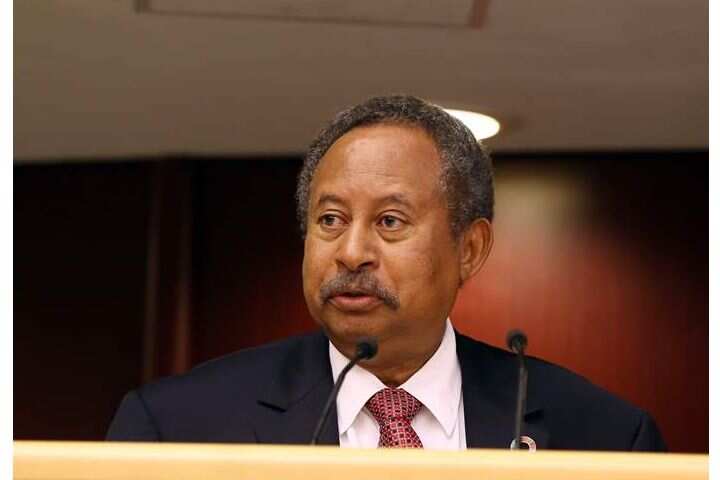 These are parts of the agreement reached between the government and the military leader, General Abdel Fattah al-Burhan.
However, this has sparked serious protest across the nation as citizens are not willing to accept any deal with General al-Burhan.
Those opposing the agreement are pro-democracy groups and other lovers of freedom who want nothing less than the return to full democracy in Sudan.
Sudan: 3 drastic decisions taken by soldiers after arresting PM Hamdok
Earlier, the crisis-ridden African nation, Sudan, gained prominence again for negative reasons on Monday, October 25, after a gang of armed daredevil soldiers besieged the presidential palace in Khartoum and placed Prime Minister Hamdok on house arrest.
What then appeared as a successful coup was a sequel to a failed attempt to overthrow the Sudanese government back in September just two years after the former long-standing leader, Omar al-Bashir, was ousted.
Immediately after Hamdok was gotten hold of by the soldiers and some of his ministers in the capital city, they made certain terrorising moves to subdue any form of internal and international resistance.
In a bid to keep local news media in the dark, the military cut off all telecommunications services such that information from Khartoum cannot get elsewhere.
It was very difficult, if not impossible, to communicate with persons in the city.
Obeying orders from their high-ranking superiors, soldiers have also barricaded all roads leading to the presidential palace where Hamdok is held hostage.
Source: Legit.ng