Women should support husbands' football teams to avoid tensions, marriage counselor advises
- As much as football is a beautiful game, there have been incidences where couples break up because of players and teams they support
- In 2018, reports emerged of a 14-year marriage that ended in divorce after one partner mocked the other over Messi's disappointing performance at the world cup
- It is for this reason that Saudi Arabia's marriage counselor Basma Jumaa advised women to support the same football teams as their husbands
PAY ATTENTION: Join Legit.ng Telegram channel! Never miss important updates!
Football has become a part of our lives that, seemingly, won't be departing from the scene anytime soon.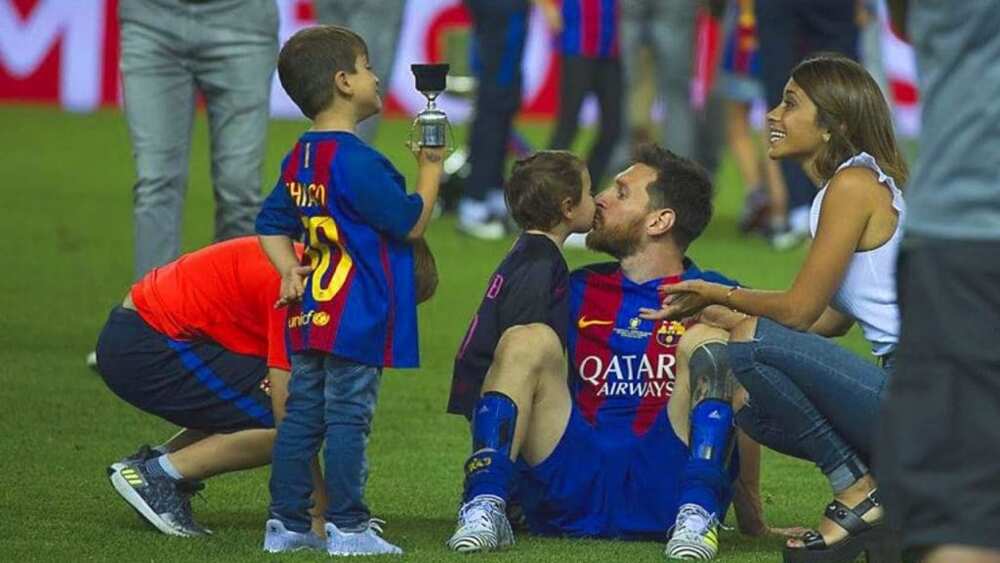 As much as it is meant to be a beautiful game, there have been reported incidents of clashes in allegiance between couples when it comes to teams they support, sometimes causing a strain in relationships.
In a story earlier monitored by Legit.ng, a 14-year marriage of Russian couple, 40-year-old Arsen and 37-year-old Ludmyla ended in divorce after the woman mocked her husband over Messi's disappointing performance at the 2018 world cup.
This is why she dished the controversy-generating advise to women who are married.
This, she posits, goes a long way in avoiding unnecessary tensions in marriages.
Speaking to Al-Akhbariya's Al-Rased TV show, Jumaa asked couples to embrace flexibility as an important ingredient in nurturing their marriages, football included.
"You cannot expect to do the same thing and have different results each time. Flexible people find a solution in every problem and stubborn people find a problem in every solution," she expressed."
She added that since traditionally husbands head the homes, wives should get to know which teams they support and rally behind them too.
"Wives must try to share with their husbands some of their interests, such as supporting his football club and celebrating with him if the team wins. It is okay to memorise the names of a number of players and wear the favourite team's shirt."
On top of this support, Jumaa explained that the wives should be more understanding when the husband leaves the house to go watch his team play.
"It is better for the wife to take advantage of this time, as she certainly has things that can be accomplished when the husband is away from home."
Her sentiments were, however, received with opposition from both men and women with most seeing it as a step backwards in the quest for gender parity.
PAY ATTENTION: Click "See First" under the "Following" tab to see Legit.ng News on your Facebook News Feed!
Meanwhile, Legit.ng had earlier reported that Nigeria female football star Desire Oparanozie had handed relationship advice to couples who in search of true love.
Oparanozie posted on her social media handle:
"Being in a healthy relationship has taught me that there's no such thing as 'this is who I am, take it or leave it.'"
"When you wholeheartedly love a person, you work on those toxic traits, you learn to communicate, you listen to each others feelings, respect each other's decisions and encourage each other."
Source: Legit.ng