Reasons Why Sanwo-Olu did not Suffer Ambode's Fate
Governor Babajide Sanwo-Olu of Lagos was able to pass through the feat his immediate predecessor could not survive, which is clinching his second term ambition and getting the ticket of the All Progressives Congress (APC).
His predecessor, Akinwunmi Ambode, lost out of favour with the APC ahead of the end of his tenure in 2019 and could not secure the party ticket for his second-term ambition.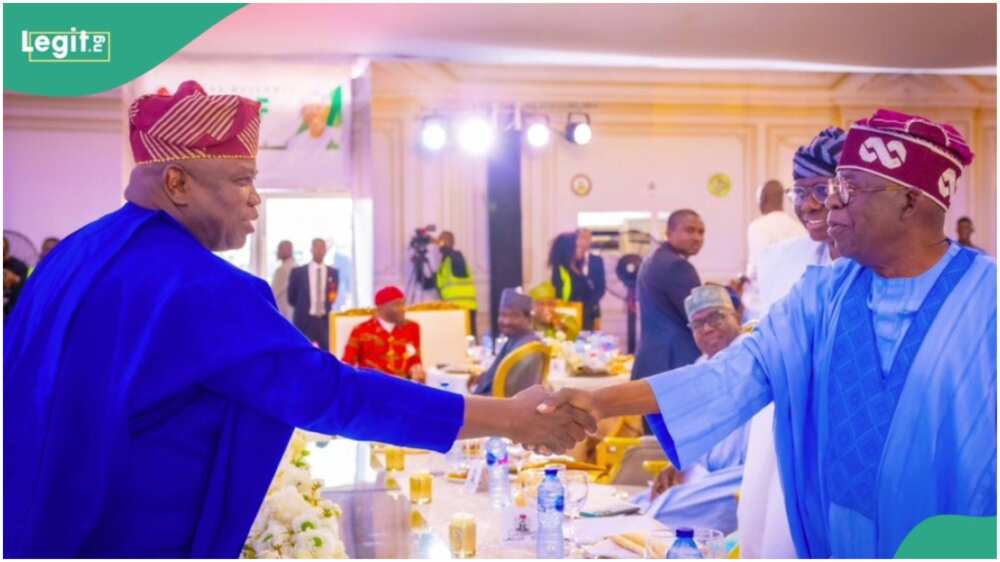 Unlike Ambode, Governor Sanwo-Olu secured the ticket of the APC for his second-term ambition. He was subsequently declared the winner of the March 18 governorship election by the Independent National Electoral Commission INEC.
To avoid suffering the same fate as Ambode, Sanwo-Olu played his card well and won the hearts of many Lagosians ahead of his second term election. Some of his moves are explained below:
Managing LAWMA effectively
The issue of Lagos State Waste Management Authority (LAWMA) was well-managed under Sanwo-Olu and earned him the support of many party faithful.
LAWMA under Ambode was a very controversial institution over their ineffectiveness for the four years of his reign. The governor reportedly handed over the management of LAWMA to a foreign company known as Oceanscape.
GAC Support
Sanwo-Olu secured the support of the Governor's Advisory Council (GAC), the highest decision-making body of the APC in Lagos, led by President Bola Tinubu.
This was different with Ambode, who lost the support of the GAC. Tinubu then commented that leadership is about followership, adding that Ambode lost because the majority of party leaders were not supporting him.
Proper maintenance of roads
One of the things Sanwo-Olu did well was the maintenance of the existing roads in Lagos, which included fixing portholes to reduce traffics.
During Ambode's period, the party might have suffered as many portholes were not fixed and traffic was at its pick. Thus, transport problem in the state doubled.
Structure, communication, 2 other reasons PDP has failed to win Lagos since 1999
Legit.ng earlier reported that Lagos, which is considered a commercial city of Nigeria, has been said to be godfathered by President Bola Tinubu since the return of democracy in 1999.
The reason for this is not far-fetched from the fact that any political party Tinubu belonged to has governed Lagos and is still governing.
Source: Legit.ng