Has Femi Gbajabiamila Been Appointed President Tinubu's Chief of Staff? Femi Fani-Kayode Speaks
Femi Fani-Kayode congratulated Femi Gbajabiamila, the outgoing Speaker of the 9th House of Representatives, on his alleged appointment as Chief of Staff to President Bola Ahmed Tinubu
The appointment has not been officially confirmed, and Gbajabiamila's Chief of Staff denied the report as fake news
Despite the lack of official confirmation, the news has been widely shared on social media, and Fani-Kayode expressed his belief that Gbajabiamila deserves the role
FCT, Abuja - Femi Fani-Kayode, a chieftain of the All Progressives Congress (APC), has congratulated Femi Gbajabiamila, the outgoing Speaker of the 9th House of Representatives, over his alleged appointment as Chief of Staff to President Bola Ahmed Tinubu.
Although no official statement has been released to confirm this, the report of the alleged appointment has been trending on social media.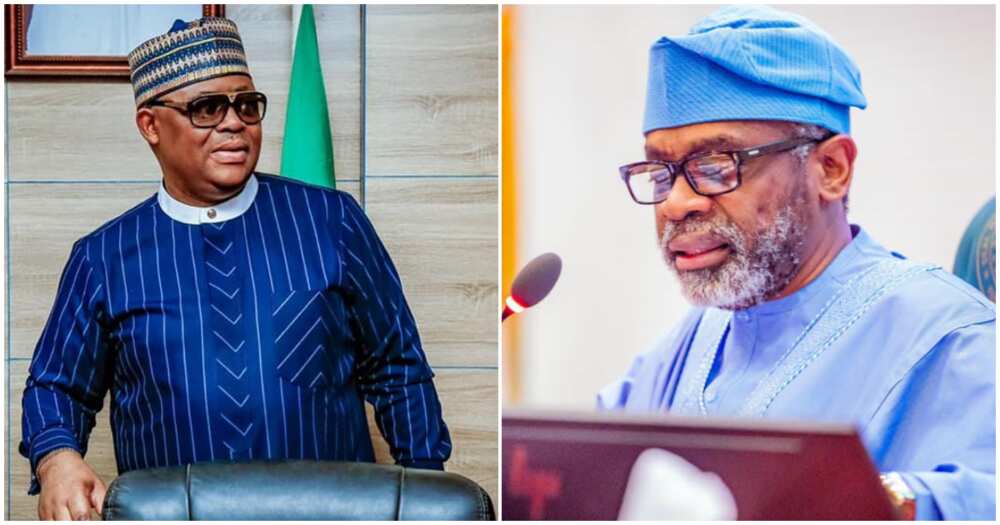 Legit.ng also previously reported that Gbajabiamila's Chief of Staff, Olanrewaju Smart Wasiu, debunked the report of the appointment as fake news.
Fani-Kayode says Gbabiamila deserves purported Chief of Staff appointment
Meanwhile, Fani-Kayode's response to the alleged appointment was shared on his personal Twitter account, where he described the alleged appointment as deserving of Gbajabiamila.
He said:
"Congratulations to my friend and brother of over 40 years, the Hon. Speaker of the Federal House of Representatives, Femi Gbajabiamila, on a well-deserved appointment as Chief of Staff to our leader, President Bola Ahmed Tinubu. (@officialABAT)
"This appointment proves to the world that in this dispensation and under this administration appointments are made based on merit, loyalty and competence."
According to him, Gbajabiamila's resilience and commitment is second to none, noting that he is confident that the lawmaker will do an excellent job in his new role as Chief of Staff.
"The Speaker's courage, resilience, determination, sense of justice and commitment is second to none and I am very proud of him.
"I wish him well in his new assignment and I have no doubt that he will do an excellent job," he further tweeted.
Source: Legit.ng