2023 Polls: Atiku Goes Berserk, Calls Out Fani-Kayode, Onanuga Over Verbal Attacks on Igbos
The presidential bannerman of the Peoples Democratic Party (PDP), Atiku Abubakar, has called out chieftains of the All Progressive Congress (APC), Bayo Onanuga and Femi Fani-Kayode over their continuous verbal attacks on the Igbo ethnic group in Lagos state.
As reported by the Vanguard, Atiku gave this warning via a statement issued by his media aide Phrank Shuaib on Monday, March 20.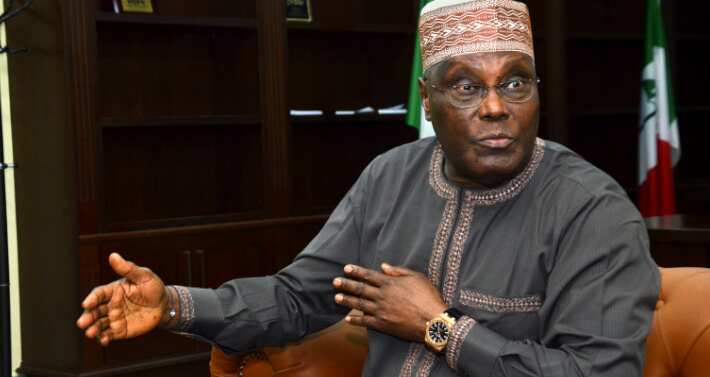 The statement noted that the PDP bannerman condemned the 'inciting' speeches of the duo against Igbos.
He said:
"Bayo Onanuga, a hitherto respected journalist who claimed to have contributed to the fight against dictatorship, is now supporting injustice and attacks on the Igbo for daring to vote in Lagos. This is what happens when you associate yourself with Bola Tinubu. Your mind and soul get corrupted.
"For Fani-Kayode, a man who was Nnamdi Kanu's handbag, he has suddenly become an ethnic supremacist, encouraging the suppression of the Igbo people in Lagos all in a bid to impress his paymaster We never expected much from this Jekyll and Hyde.
"What the tribal bigots like Bayo Onanuga and Fani-Kayode will not tell you is that Ireti Kingibe, a Yoruba woman, has just been elected into the Senate to represent the FCT."
Similarly, Atiku disagreed with the request made by the Tinubu campaign council to the National Broadcasting Commission (NBC), urging them to fine broadcast stations inviting Peter Obi for an interview over his quest challenging the mandate of Tinubu as President-elect.
Atiku says the action of Tinubu's campaign council is a snippet of what his administration will be like if he is sworn in as president.
He said:
"Tinubu's campaign team has already given us a glimpse of what his administration will look like. It will be about the suppression of voters' rights, unimaginable corruption, repression of freedom of speech, and a total compromise of government agencies.
"For a man who rose to power over the claim that he led the struggle for the actualization of the June 12 mandate, this is another Nigerian tragedy."
Source: Legit.ng