2023: More Pressure on Mahmood Yakubu As CSOs Urge INEC To Fulfil Obligations Over PVC Collection
Ahead of next month's general elections, there is a growing call for INEC to extend its deadline for the collection of PVCs
A coalition of civil society organisations in Abuja called on INEC to honour its statutory obligations and avoid disenfranchising millions of Nigerians
The coalition also made a case for students in tertiary institution who registered for their PVC during the eight-month ASUU strike
FCT, Abuja - The Independent National Electoral Commission (INEC) has been urged to fulfil its obligation in rolling out permanent voter cards (PVCs) to registered voters before Sunday, January 29 deadline.
A coalition of civil society groups made this appeal in Abuja at the Transcorp Hilton on Friday, January 27.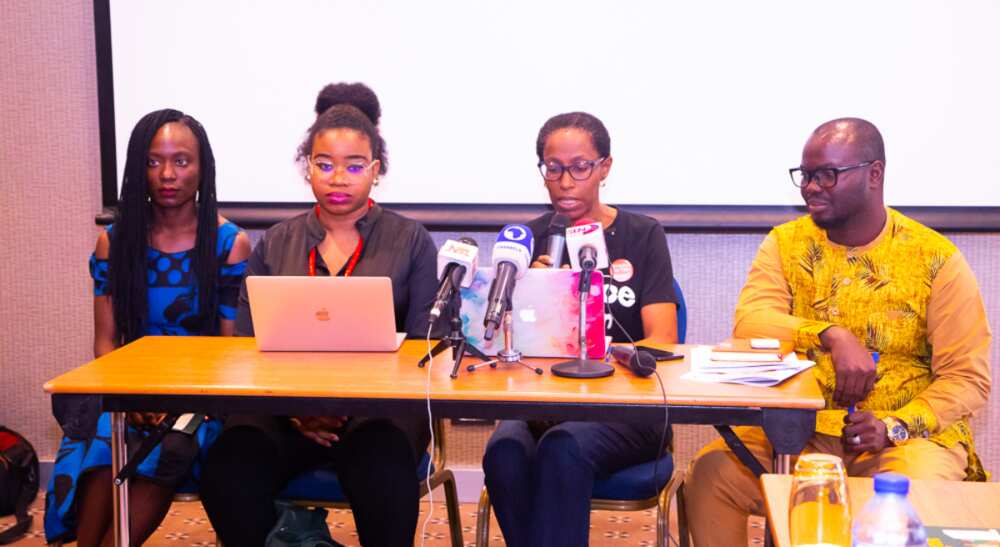 The coalition comprises Yiaga Africa, Women Advocates and Research Development Centre (WARDC), The Electoral College Nigeria, and Reclaim Naija.
Others include Kimpact Development Initiative (KDI), #FixPolitics, Enough is Enough Nigeria, Dataphyte and ConnectHub.
In a statement made available to Legit.ng, the coalition alleged that some registered voters in different collection centres across the country were informed by the INEC officials that their PVCs were not available; while some others were asked to return on a later day beyond the deadline or after the election to collect their PVCs.
Following this development, the coalition called on INEC to fulfil its statutory obligations as stipulated in the Electoral Act of 2022 as amended by providing the PVCs of these registered voters.
The coalition said:
"This is a breach of the Electoral Act 2022 which mandates INEC in Section 16(1) to design, print and issue voter's cards to voters whose names appear in the register of voters. INEC also had further committed to and promised that everyone registered and, in their database, will have their PVC provided and available for collection.
"The emphasis on a deadline for collection is an indirect disenfranchisement of validly registered voters whose PVCs are not available due to INEC's administrative lapses. Denying these voters their right to vote due to a failure on the part of INEC is unacceptable."
As contained in the statement, it was confirmed that there have been a series of similar complaints in the federal capital as well as states like Lagos, Rivers, Delta, Anambra, Imo, Ondo, Nasarawa, Akwa Ibom, Kaduna, Borno, Sokoto, Ogun, Kano, and Kwara.
Meanwhile, the coalition also raised concerns over students who registered at home during the eight-month ASUU strike.
It was gathered that these students are back in school and are unable to go back home to collect their PVCs which in turn poses another problem of a possible disenfranchisement of a population that dominated the percentage of newly registered voters.
The coalition said:
"According to INEC, 40% of the 9, 518,188 newly registered voters are students. If they registered at home and are now at school, INEC must ensure they can pick up their cards in the least expensive way possible."
Following this development, the coalition has urged INEC to extend the deadline for the collection of PVCs as well as work with the Nigerian Universities Commission (NUC) to ensure that there are no classes or exams the week before elections so students can go home to vote.
Source: Legit.ng