Naira Scarcity: Former Attorney Reveals Real Issue In CBN Versus Supreme Court
The former attorney general and commissioner for justice in Imo state, Chukwuma Machukwu-Umeh, has faulted the supreme court ruling on CBN's naira redesign policy
Machukwu-Umeh disclosed that the CBN acted within the law, adding that Godwin Emefiele, only needed the President's approval to redesign the currency
According to the senior advocate, setting the deadline to retrieve the old naira notes from society is within the prerogative of the CBN
Chukwuma Machukwu-Umeh, the former attorney general and commissioner for justice in Imo state has commented on the ruling of the supreme court on the federal government's naira redesign policy.
The legal luminary, while appearing in an interview on Channels on Thursday, February 9, posited that the real issue with the currency redesign was neither the withdrawal of the old naira notes nor the redesigning.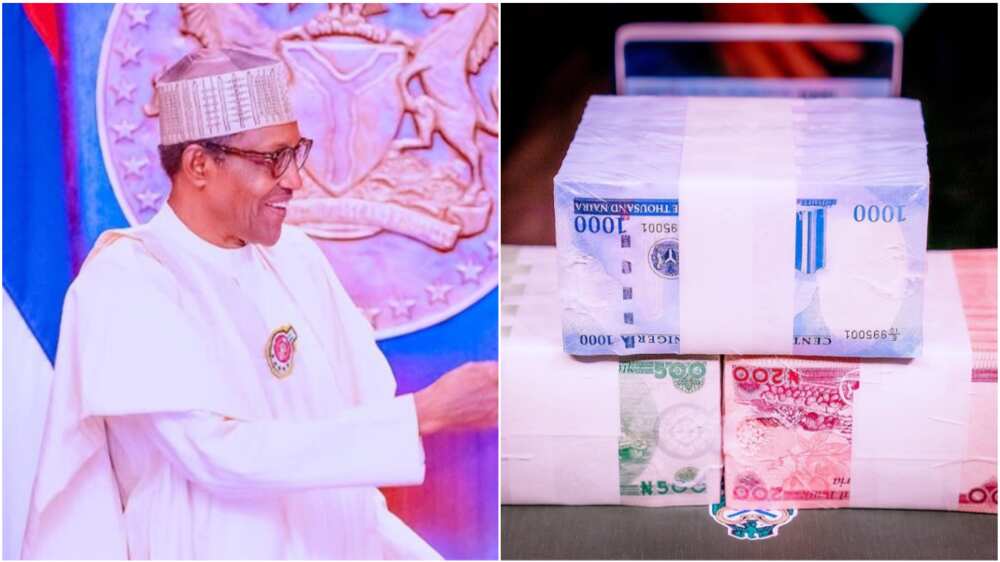 The issue in CBN naira redesign policy is timeline, Machukwu-Umeh claims
According to the former attorney, the burning issue is the timeline that the old naira notes will seize from being legal tender and that is within the prerogative of the Central Bank of Nigeria.
He stressed that the CBN Governor, Godwin Emefiele, only needed the approval of the President to redesign the currency, which he did, suggesting that the President cannot tell the CBN governor when the deadline for the withdrawal of the old notes from the Nigerian streets would be.
Latest about CBN, Emefiele, naira scarcity, naira redesign, 2023 election, 2023 election
The supreme court on Wednesday, February 8, restrained the federal government and the CBN from stopping Nigerians from continuing spending on the old notes following the scarcity of the new ones.
It has been reported that the CBN only printed N300 billion of the new currency while it has retrieved about N2 trillion from the society back to its save.
But Machukwu-Umeh on Thursday faulted the judgment of the supreme court while backing the CBN policy.
See the video here:
Naira Scarcity: Despite Supreme Court ruling, CBN rolls out tattered N50 notes, see photos
Legit.ng earlier reported that Nigerians have started lamenting as ATMs now dispencing tattered N50 notes amid naira scarcity in the country.
Despite the supreme court ruling that the CBN should allow the old naira notes to stay beyond Friday, February 10 set deadline as an expiring date, naira scarcity continues.
Some Nigerians could not figure out why the machines would print tattered N50 notes, decried the policy and wonder why the government was treating its people this way.
Source: Legit.ng