PDP Crisis: Finally, Atiku Takes Crucial Decision Over Call for Ayu's Resignation
Atiku Abubakar has again reacted to calls from some members of the PDP for the resignation of Iyorchia Ayu, the party's national chairman
The PDP's presidential candidate on Wednesday, September 21, said the decision can only be made by Ayu himself
Atiku also expressed surprise over the resolve of some party chieftains to dump his presidential campaign councils days after their appointments
Atiku Abubakar, the presidential candidate of the Peoples Democratic Party (PDP), on Wednesday, September 21, stated that he cannot force Iyioricha Ayu to resign as the national chairman of the party.
Atiku made this submission in reaction to the news that some members of the party who are in Governor Nyesom Wike's camp have pulled out of his campaign council.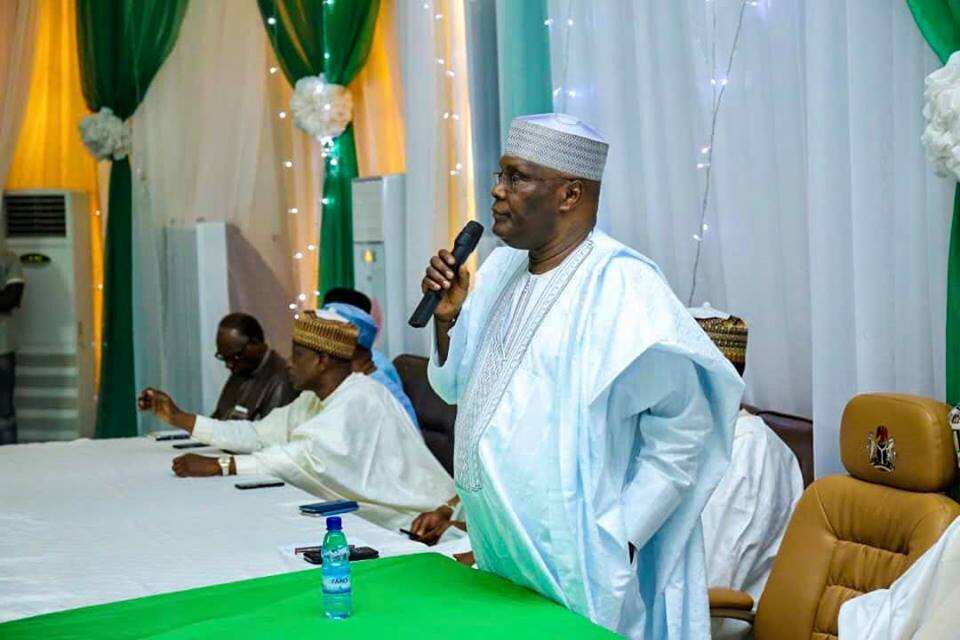 The former vice president specifically noted that the decision of the bigwigs came across to him as a huge surprise.
"Personally, I am quite surprised with this withdrawal because, as I have been informed by officials of our party, apart from the Rivers State chapter of the PDP, all the remaining states of the federation submitted names of people who they wanted to be included in the presidential campaign council.
"On the calls for the resignation or removal from office of our national chairman, however, I must reiterate what I have said severally in public and in private; the decision for Dr. Iyorchia Ayu to resign from office is personal to Dr. Ayu and, neither I nor anyone else can make that decision for him.
"As to the calls for the removal of Dr. Ayu from office, however, I will state that, as a committed democrat and firm believer in the rule of law and democratic tenets, and our party being one set up, organized and regulated by law and our constitution, it is my absolute belief that everything that we do in our party must be done in accordance with, and conformity to, the law and our constitution.
"If Dr. Ayu is to be removed from office, it must be done in accordance with the laws that set out the basis for such removal. In any event, you will all recall that the very body that is empowered by law to initiate this removal from office, has already passed a vote of confidence in him."
PDP crisis resolved? Atiku gives Governor Wike crucial appointment
Meanwhile, despite the rift between Atiku and Wike, the former had appointed the latter as a member of the Presidential Campaign Organisation (PCO) for the 2023 elections.
The PDP has been battling an internal crisis since the emergence of Atiku as the party's presidential flag bearer.
After losing the presidential ticket to Atiku and the vice presidential ticket to Ifeanyi Okowa of Delta state, Governor Wike and his allies have been demanding the resignation of Ayu.
Source: Legit.ng