How We Rescued 26 Children, Eight Teens, 43 Adults From Ondo Church, Police Give Details
The police have revealed how the force went about the recent arrest of some pastors who engaged in hypnotizing their members
According to the command 26 children, eight teenagers and 43 adults members were rescued from the church
Going further, the police claimed that members of the church violently attacked its personnel when they visited the place of worship
The story behind the rescue of 77 members from a Church in Ondo is finally out. According to Ondo State Police Command, the victims were prevented from living normal lives, as the pastor told them the world was coming to an end.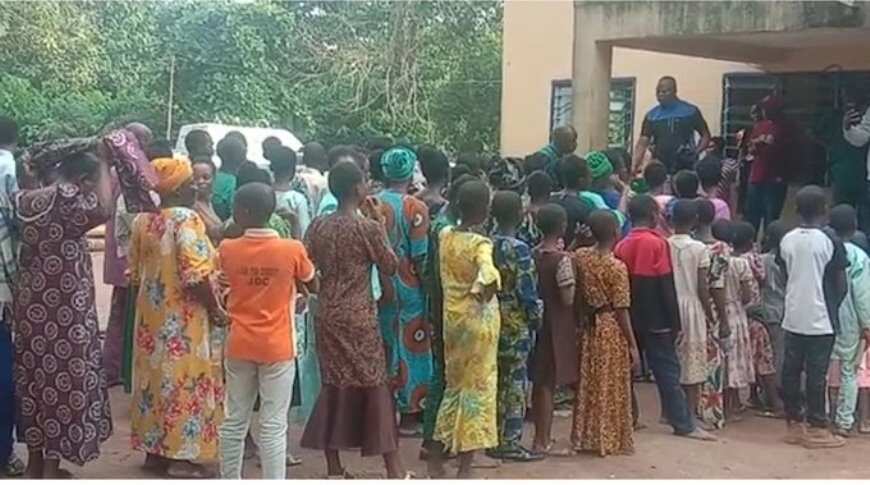 The command who made this known on Twitter revealed that one of the children's father actually attempted to reach his child, but was attacked by the pastor's followers.
The commands said:
"This is the brief of what happened in Ondo town.
"Following Intelligence Report gathered by the Police at Fagun Division, Ondo Town, that some children are being harboured at The Whole Bible Believers Church AKA ONDO CHURCH, Valentino area, Ondo Town, policemen were sent to the Church to invite the Pastor.
"The members of the church, on sighting the police, became violent and attacked them.
"The policemen called for reinforcement and this led to the arrest of the pastors and other members that assaulted the police.
"Preliminary investigation revealed that one Pastor Josiah Peter Asumosa, the Assistant Pastor of the Church, told members that Rapture will take place in April.
"But [he] later said it has been changed to September and told young members to obey only their parents in the Lord.
"And also discouraged the young ones from going to school as rapture was near.
"A father, whose child was among the rescued, said he was denied access to his child and anyone who tried gaining entrance into the church was always attacked by the members.
"In all, 77members — 26 children, eight teenagers and 43 adult — were rescued from the Church."
Project comment: Pastor Oyemade bows to pressure from Obi's supporters, deletes controversial tweet
In another report, Pastor Poju Oyemade, the founder of The Covenant Nation (formerly the Covenant Christian Center) has taken down a tweet that stirred controversy after it was interpreted by netizens as a bias political comment.
In a now-deleted tweet, Oyemade advised Nigerian youths not to waste their energy on poorly planned projects, Vanguard reports.
However, the tweet was misinterpreted by supporters of the Labour Party's presidential candidate, Peter Obi as an attempt to portray their candidate (Obi) as unprepared for the 2023 general election.
Source: Legit.ng