Anambra Election: Vital Information You Need To Know About the Poll
On November 6, Anambra state will go to the polls to elect a new governor. However, this particular election has different twists to it. One of the most dominant of all is the alleged boycott called by the Indigenous People of Biafra (IPOB).
Though IPOB has denied that it called for the boycott of the Anambra governorship election, there are tensions with gun men attacking police formations in the state and the consequent deployment of thousands security forces to safeguard lives and properties in the state during the election.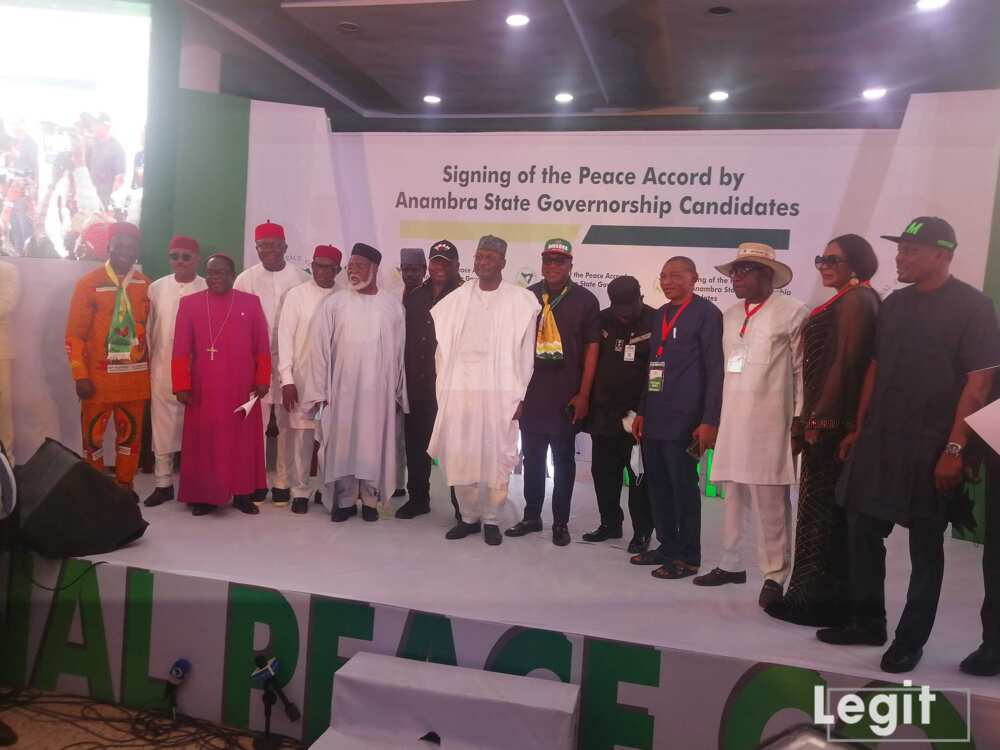 To this end, Legit.ng brings you a recap of all issues concerning the election.
IPOB's sit at home order
There are concerns that the sit-at-home order imposed by IPOB in the south-east may lead to low voter turnout in the November 6 governorship election in Anambra.
PAY ATTENTION: Install our latest app for Android, read best news on Nigeria's #1 news app
However, IPOB has now denied that it called for a boycott of the Anambra governorship election scheduled for Saturday, November 6.
The group in a statement signed by its director of media and publicity, Emma Powerful, said:
"The priority of IPOB is to secure the unconditional release of our Leader, Mazi Nnamdi Kanu who has been illegally detained since his rendition to Nigeria. All we said was that if by November 4 those who abducted, renditioned, and illegally detained him fail to release him unconditionally, Biafrans shall embark on civil disobedience of a one-week sit-at-home beginning from November 5 to November 10.
History of elections in Anambra state since 1999
On 29 May 1999, Chinwoke Mbadinuju was sworn in as civilian governor of Anambra state. On 26 May 2003, Chris Ngige was sworn in as the new governor of the state, but he was removed in March 2006 after Peter Obi of APGA filed charges against him of electoral malpractice.
Obi was on his part sacked by a faction of the Anambra state House of Assembly on 2 November 2006 and replaced by Virginia Etiaba, his deputy. On 9 February 2007, Mrs. Etiaba handed power back to Obi after the Court of Appeal had nullified Obi's removal.
On 14 April 2007, Andy Uba of PDP was "elected" as the new governor of the state and, on 29 May, was sworn in. On 14 June 2007 the Supreme Court of Nigeria ruled that Peter Obi's tenure had not ended; therefore there was no vacancy in the governorship. It removed Andy Uba from office and replaced him with his predecessor Obi.
On 6 February 2010, Peter Obi was re-elected governor for a second term of four years, after a hot contest with Chris Ngige.
Chief Willie Obiano was sworn in on 17 March 2014 after winning 16 November 2013 election. Governor Willie Obiano of All Progressives Grand Alliance (APGA) was sworn in for a second term in office on 17 March 2018.
Key information about the 2021 governorship election
Deployment of police: The Nigerian Police Force (NPF) announced that it would deploy 34,000 personnel outside those serving in the state for the election.
Low Voter Turnout: There are fears that there will be low turnout of voters during the election.
Violence: There is growing fears that the election might turn violent following opposition to the election by some people and most especially the continuous attack on police formations in the state.
Profile of some governorship candidates
The Independent National Electoral Commission (INEC) has cleared 18 candidates and their deputies from different political parties to contest the election. In this segment, Legit.ng gives you a brief profile of some of the top contenders.
Valentine Ozigbo of Peoples Democratic Party (PDP)
Ezeigbo was born July 20, 1970. He is a Nigerian politician and business executive. He is the immediate past President and Chief Executive Officer of Transnational Corporation of Nigeria plc (Transcorp).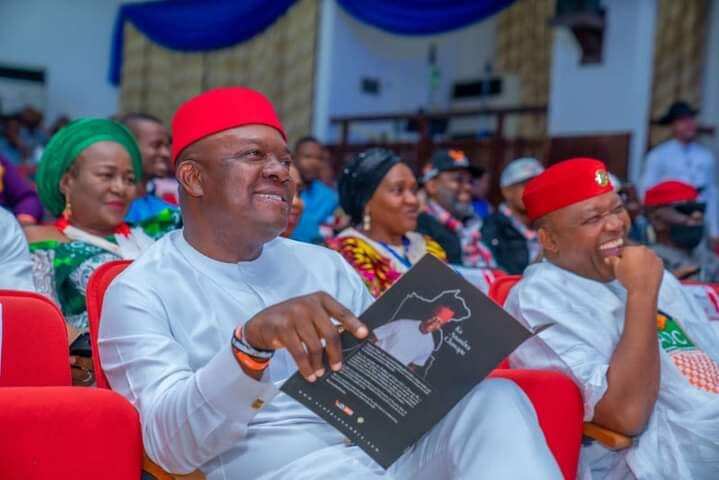 He had also worked in the banking sector with NAL Merchant Bank, Diamond Bank, Continental Trust Bank, FSB International Bank, Standard Trust Bank, United Bank for Africa and Bank PHB.
Prof. Chukwuma Soludo of All Progressives Grand Alliance (APGA)
Charles Chukwuma Soludo was born on July, 28, 1960. He is a Nigerian economics professor and a former governor and chairman of the board of directors of the Central Bank of Nigeria (CBN).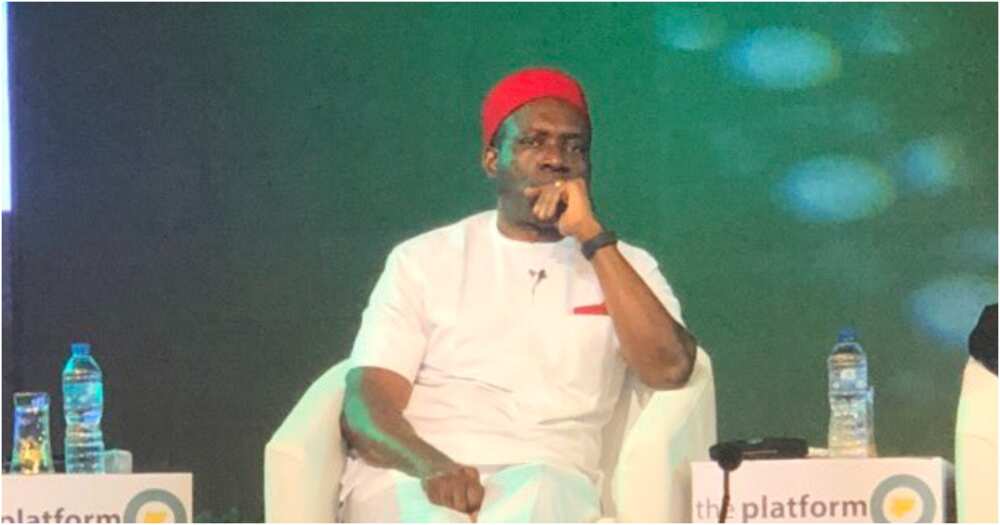 In February 2021, Soludo officially declared his intention to run for the position of Governor of Anambra State under the banner of APGA.
Senator Andy Uba of All Progressives Congress (APC)
Andy Uba was born on December 14, 1958. He was once elected Senator for the Anambra South Senatorial District of Anambra state.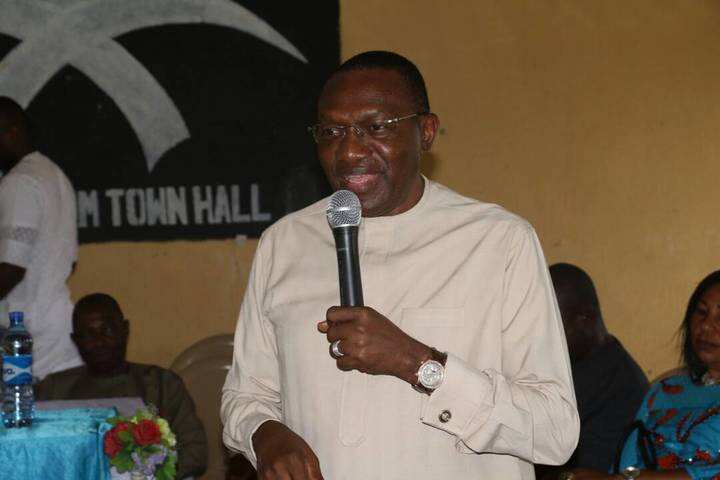 He was once appointed special assistant on special duties and Domestic Affairs to President Olusegun Obasanjo.
Former head of state makes powerful prediction ahead of Anambra governorship election
Meanwhile, former head of state and chairman National Peace Committee, General Abdulsalami Abubakar predicted that the November 6 Anambra state governorship election will be a peaceful electoral process.
Abubakar made this known on Thursday, November 4, in Asaba, Delta state after candidates participating in the gubernatorial race signed a Peace Accord.
Abubakar went on to note that a free, fair and credible election can be possible if candidates and their political parties abide by the peace accord.
Source: Legit.ng