INEC Explains Why Anambra Election Is More Expensive Than Edo, Others
The Independent National Electoral Commission (INEC) has said acknowledged that conducting the Anambra elections is more expensive than Edo and Ondo polls
INEC said the high cost of the election in Anambra is due to some unusual circumstances recorded by the commission
According to the commission, other elections would not be as expensive as the forthcoming polls in Anambra
As plans for the scheduled Anambra governorship election are underway, the Independent National Electoral Commission (INEC) has explained why its budget for the election is higher than other polls conducted recently.
Speaking on Sunrise Daily, a Channels Television's morning programme on the chairman of information and voter education committee for INEC, Festus Okoye, said the cost of conducting the Anambra election is more than that of Edo and Ondo states.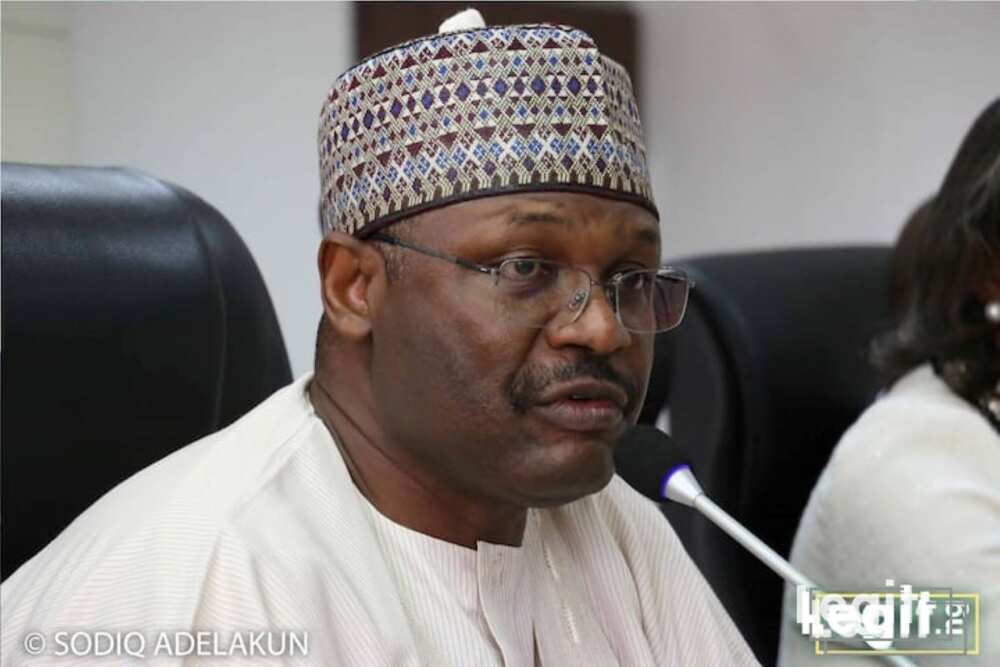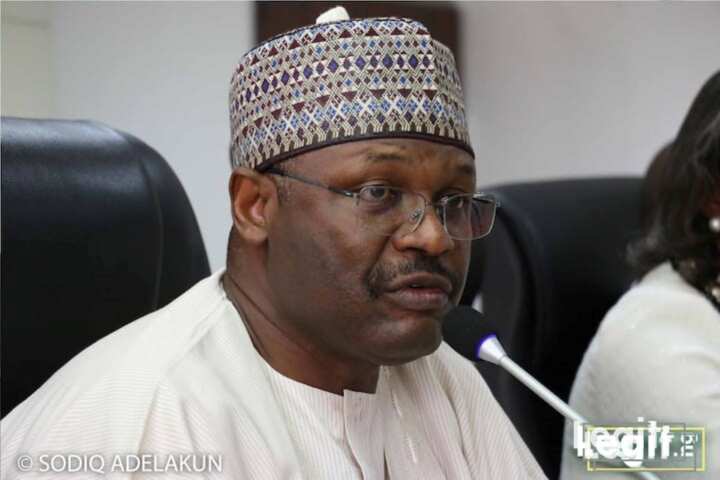 INEC highlights some unusual circumstances
Okoye said the cost of materials and rehabilitation of the burnt INEC office in Anambra is a major contributor to the high difference in expenses.
According to Okoye, these 'unusual circumstances' have added up to the high cost of conducting the election in Anambra.
He said:
"It's been very very costly and we can't compare it to Ondo and Edo states elections, because we are in very unusual circumstances, we had to do things differently."
"So in terms of cost, it is most costly than other elections."
"We are conducting this election in a very unusual circumstance, this is because we had to rebuild our offices in Nnewi North and Idemili north, where our local government offices were burnt."
Okoye said the commission had to replace over 326 generating sets that were mopped up from its local government offices and kept in the headquarters for safety but the fire had destroyed them all.
He also said that the commission's stores used for storing non-sensitive election materials ahead of the polls were rebuilt too.
Okoye said:
"We had to replace six utility vehicles that were burnt and we almost had to rebuild our state office that was also burnt."
New hope of low expenditure for forthcoming Ekiti and Osun elections
While Okoye failed to give details of the expenditure or how much the Anambra election is expected to cost, Okoye assured that the forthcoming elections in Ekiti and Osun would not be as expensive as this one.
Meanwhile, Legit.ng previously reported that INEC had debunked claims that several of its ad-hoc staff who had signed up for the November 6 Anambra governorship election had resigned.
The commission described the reports as false and misleading, noting the INEC has an adequate manpower capacity to conduct the Anambra election.
Reacting to the report, Nwachukwu Orji, the INEC resident electoral commissioner said there is no single truth in the media report.
Source: Legit.ng