Good news as FG offers N5m, N25m loans to Nigerian graduates to fight unemployment
The federal government says Nigerian graduates can access loans up to five million naira to fight unemployment
According to the Central Bank of Nigeria, others can access about N25million for partnerships and company projects
The FG said this scheme aims to provide an innovative financing model that will boost job creation
The Central Bank of Nigeria has announced new loans for university and polytechnic graduates who are willing to set up businesses, saying the move is part of its effort to fight rising unemployment in the country.
The bank said the credit will be implemented under its Tertiary Institutions Entrepreneurship Scheme (TIES).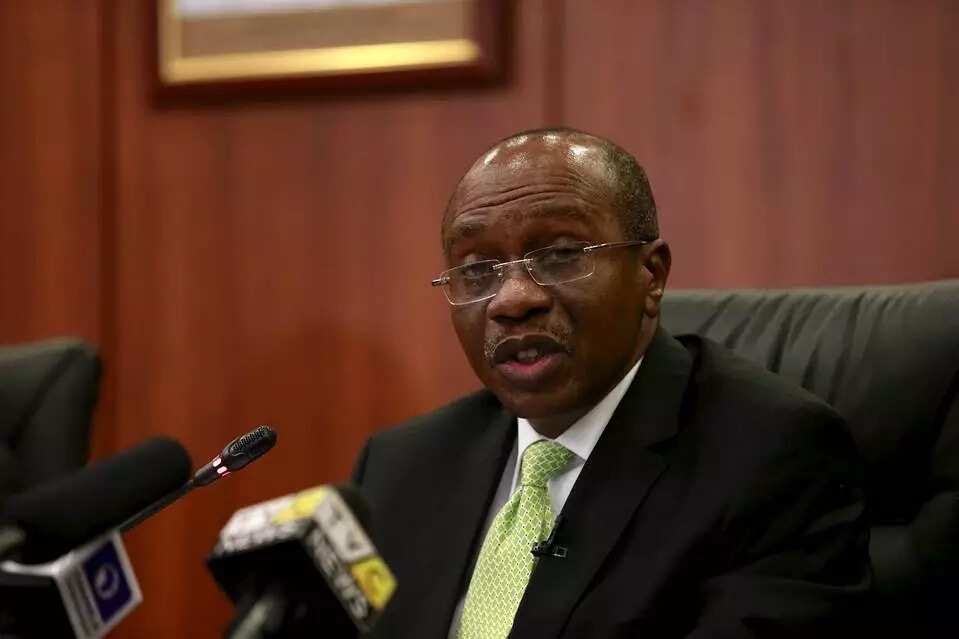 "The CBN, as part of its policy measures to address rising youth unemployment and underemployment, introduces the Tertiary Institutions Entrepreneurship Scheme (TIES) to create a paradigm shift among undergraduates and graduates of Nigerian polytechnics and universities, from seeking white-collar jobs to entrepreneurship," the bank said. "The Scheme aims to provide an innovative financing model that will boost job creation, enhance entrepreneurship development, and support economic growth."
The loan ranges from N5 million for individual/sole proprietorship/small company projects, to N25 million for partnerships/company projects.
Applicants for the first option of the award are expected to have graduated from any Nigerian university or polytechnic within the past seven years.
Buy at N410, then sell at N460 or above. Banks are Profiting from Nigerians in the Foreign Exchange Market
Meanwhile, Legit.ng had reported that the cost of buying Dollars from Nigerian banks have increased in the last few days, according to BusinessDay report.
The report which quote various customers reveals it now cost 45.15 percent more to exchange dollar across official banking channels
One of the customers quoted in the report, said he performed a dollar transaction on his Globus account last month, and was charged over N601 to a dollar.
Naira Continues Free-Fall At Official Markets, But CBN Gets Dollar Firepower To Defend Before It Gets Worst
Meanwhile legit.ng had ealier reported that the rise in oil price, the successful Eurobond, and also the International Monetary fund(IMF) $3.5 billion SDR credit have helped boost Nigeria's reserves.
The report noted thatNigeria reserves could hit over 40 billion in the coming months when CBN gets all the money expected.
The rise in external reserves will come as a welcome boost for CBN in its fights to keep Naira stable amid pressure from investors and Nigerians for foreign currency
Source: Legit.ng