Anambra Governorship Election: 5 Economic Transformation Plans of Governor-Elect Chukwuma Soludo
Anambra has the second-highest population density after Lagos and is nearly fully urbanized at the moment
The governor-elect of the southeast state, Chukwuma Soludo, says his number one priority is job creation
Soludo says he will leverage the entrepreneurial and community spirit of Ndi Anambra to create a more industrialized economy
FCT, Abuja - Professor Charles Chukwuma Soludo, the governor-elect in Anambra, has outlined his economic transformation plans for the southeast state.
Soludo, a well-respected professor of economics, says if he is elected, his administration plans to attract 2,000 small, medium, and large industries across the various industrial parks/clusters they will set up in the state.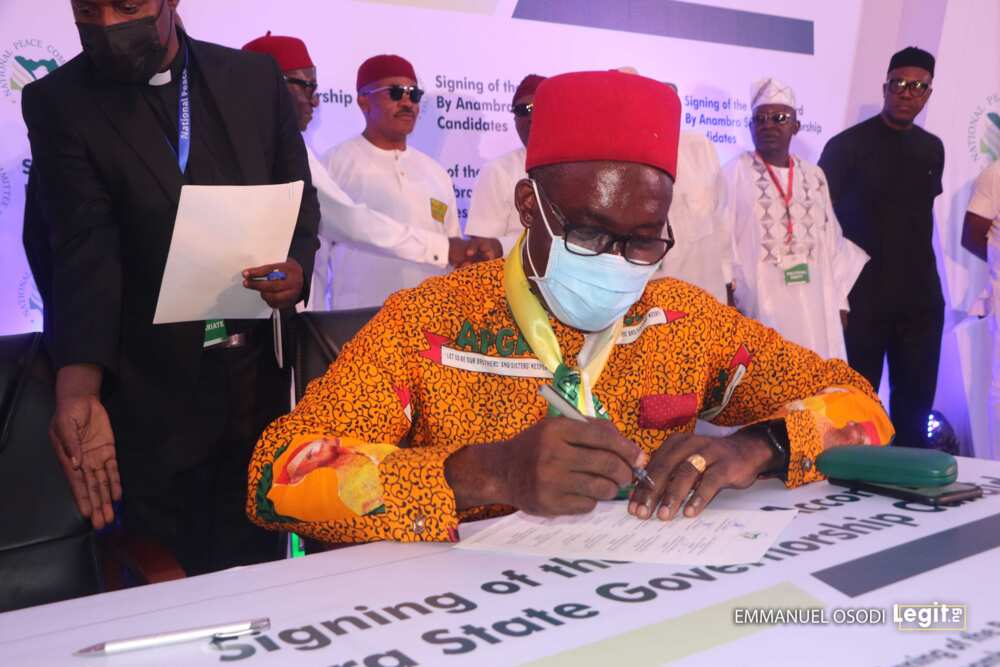 Listing his plans in a document seen by Legit.ng, Soludo said:
1. We will designate new locations as Industrial Technology Parks Akwaihedi, Awka environs including parts of Orumba, Ozubulu, Anaku, Awka, etc, in addition to the existing clusters in Nnewi, Onitsha/Ogbaru, etc.
The government will set aside at least 2,000 hectares of land for said parks in the first instance and provide key infrastructure (roads, water, electricity, etc.), or facilitate the provision of such infrastructure via Public-Private Partnerships (PPPs), where applicable.
2. We estimate over 2,000 new medium to large businesses will be incubated within these Industrial Areas within the lifetime of the administration.
3. We will continue to harmonise tax and levy demands, and seek tax-free/export-free zone status for our designated industrial clusters, and reduce any red tape that hampers business efficiency.
4. We will also deepen our engagement with enterprises within our industrial clusters to expedite the production of export goods and services, and pioneer new trade routes and trade partners.
5. Facilitate Public-private partnerships for large and strategic industries such as textile, iron and steel, aluminium, etc, for investment in the state.
Soludo Becomes 6th Nigerian Governor With a PhD
Meanwhile, Soludo has written his name in gold in the history books of Nigeria as he joins a list of governors in the current political dispensation with a Ph.D.
The other governors with a Ph.D. are Dr. Abdullahi Umar Ganduje of Kano, Dr. John Kayode Fayemi of Ekiti, and Professor Benedict Ayade of Cross River state.
Others are Dr. Okezie Ikpeazu of Abia state and his Borno state counterpart, Professor Babagana Zulum.
Soludo Becomes Second Ex-CBN Governor to Emerge State Governor
In a related development, Professor Soludo is the second ex-Central Bank of Nigeria (CBN) governor to emerge as a state governor in the country.
The first was Clement Isong, former governor of Cross River state. Isong was CBN governor from 1967 to 1975. He later became the Cross River governor from 1979 to 1983.
Interestingly, it was Soludo who honoured Clement Isong by placing his portrait on the Nigerian N1000 note. Also, Soludo has a Ph.D. in Economics just like Isong did.
Source: Legit.ng