"You Don Born Person Wey Senior You": Little Girl Smartly Drags Mum Over Yelling Habit, Funny Video Trends
In an adorable and amusing video, a little girl has become an unexpected guru of communication, delivering an endearing lesson to her mother
The adorable exchange, which was in their native Yoruba language, showcased her remarkable wisdom and maturity as she advised her mother about a habit
Many have commended the girl's mature perspective and marvelled at her ability to convey such profound advice at such a young age
The video shared by @anikearaa07, a TikTok user with a large following, has gone viral after it displayed the funny moment her daughter was counselling her over a habit.
She asked her daughter, who bears Anike, to repeat what she said at the video's start.
Seizing the opportunity, Anike took a deep breath and gently reminded her mother about the previous day when she raised her voice.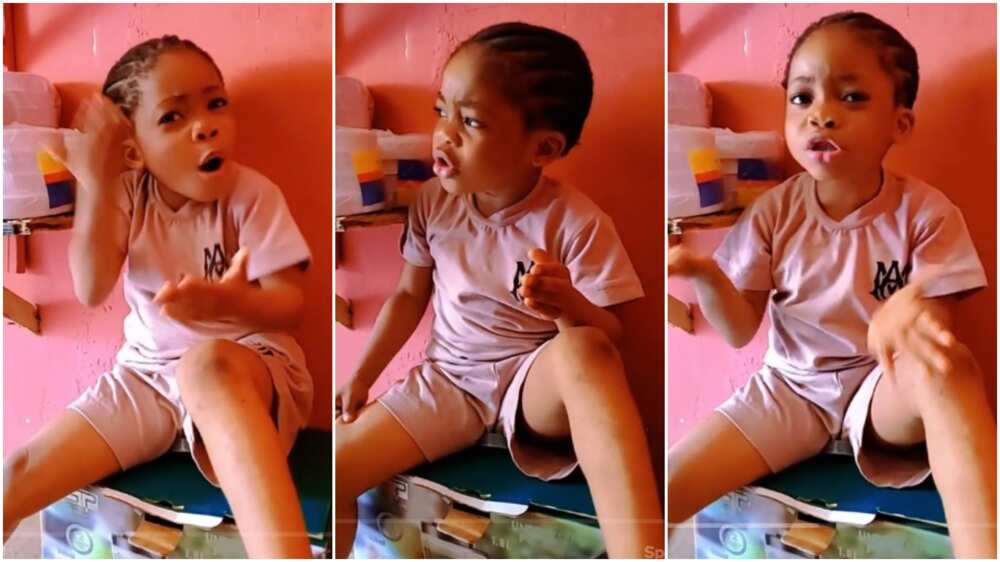 Anike's endearing hand gestures and earnest expressions added a touch of comedic charm.
Adorable Girl Offers Sage Advice to Her Mother
With an adult-like demeanour, Anike encouraged her mother to refrain from yelling and communicate more peacefully when scolding her.
In her innocent yet profound explanation, she highlighted that speaking kindly and calmly is more likely to capture her attention than yelling.
As the conversation continued, Anike's mother asked if she often shouts, which Anike affirmed that she did.
Her mother then pledged to heed Anike's words and promised not to yell again.
The adorable little girl is known to have funny videos on TikTok.
Amused Tik Tok users took to the comment section to share their laughter, with some insisting Anike must have been born with the spirits of her ancestors.
Social Media Reactions
@user7901838831322 said:
"When next you are pregnant, don't go to the village. This girl, nah ancestor I love you Anike."
@queentheresa20 said:
"You don born person wey senior you…God protect her for you, Amen."
@ibiwunmisanni19 said:
"Fact like me now, if you talk to me with a calm voice, I'll listen and learn very well, but once you start shouting at me, I no fit hear walai."
@lizzylove954 said:
""I love you, Anike. God will grant you more wisdom."
Watch the hilarious video:
Little girl questions her existence as her mother tries to find the perfect answer
Legit.ng previously reported that a little girl questioned her existence, and her mother sought a perfect answer to give her.
In the video, the daughter asked her mother why she put her in her belly when she was a baby.
The mother tried to explain that she was not the only one who was responsible for putting her daughter in her womb, and that she got help from her father too.
Source: Legit.ng