"I Don't Want This": Parents Shocked as Their Daughter Rejects Car They Bought for Her, Video Goes Viral
A young lady provoked the ire of netizens after she rejected a fine car her parents got her for her birthday
She not only failed to appreciate their effort but criticised them for the whip and ordered for it to be returned
The angry youngster then walked out on her stunned parents and expressed hate for them in a viral video
A video capturing the moment a 16-year-old girl rejected a red Mercedes Benz her parents bought for her has stirred mixed reactions online.
The Benz car comes days after her parents had seized a different car they got her as well as her gadgets because she was ungrateful.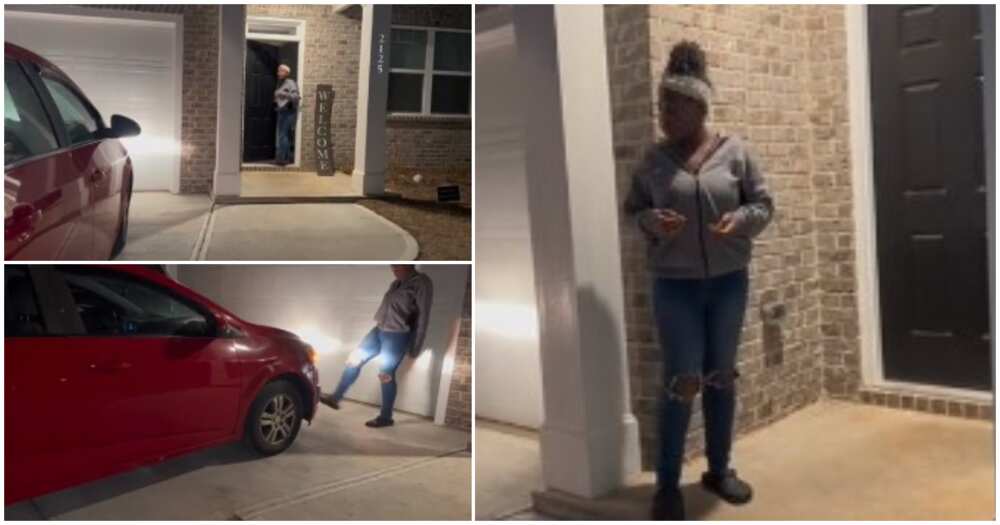 Perhaps, they thought she had realised her mistakes, but they were wrong. In a video, she failed to appreciate the new car which was an initiative of her dad.
She kicked the car and stormed off the scene after directing her parents to return the car to wherever they bought it from.
The girl expressed hate for her parents as she returned to the house, quite to their surprise.
Watch the video below:
Social media reactions
Mrs. Mcwilliams said:
"My parents would NEVER have bought me a car I'd be beyond greatful for this car let alone any!"
Janine said:
"My sons first car he bought was $300 honda civic! Him & his friends painted in school colours."
user1638508049923 said:
"Girl I wish! I had to pay for my first car and it was not even close to being this nice! You did great!!"
GA Sweet Tea ~ Tara said:
"If this is real, the kid deserves nothing but a lesson in being grateful."
Riley said:
"If my parents got me a tesla I'd absolutely cry, idk how kids are like this. Y'all are amazing parents."
Paula Long said:
"That's a nice dang on car for a 16th birthday present.
"Shoot I had to buy my own car."
Cbrutus43 said:
"As soon as she kicked it I would've taken it back and told her she not getting anything."
How she rejected a Tesla car her mum bought her
Meanwhile, Legit.ng previously reported that the girl had first rejected a Tesla car her mum got her.
The short clip started with her excited mum showing the Tesla car parked in front of the house with a small decoration on it. She entered the house and got her daughter to put on a blindfold before she stepped outside for her surprise.
On getting outside and in front of the car, the woman asked her daughter to take off the blindfold. The celebrant took off the blindfold and was not impressed with the car gift. She straightaway began to complain about how she preferred a pink Mercedes Benz to a Tesla.
Source: Legit.ng