Enugu Court Reportedly Orders Lady to Pay N150K to Man After Collecting N3K and Not Showing Up
After collecting N3,00 to visit a Nigerian man, a lady switched off her phone and refused to honour her part of the agreement
The displeased man took her to court and has reportedly being awarded N150,000 in damages against the lady
The court, while ruling that the lady's act was tantamount to deceit, used her case to serve as a deterrent to others
An Enugu court has reportedly awarded N150,000 in damages against a lady after she collected N3,000 to visit a man but failed to show up.
A Nigerian lawyer @Egi_nupe_ who shared the story on Twitter said that the lady switched off her phone after collecting the money and this infuriated the man.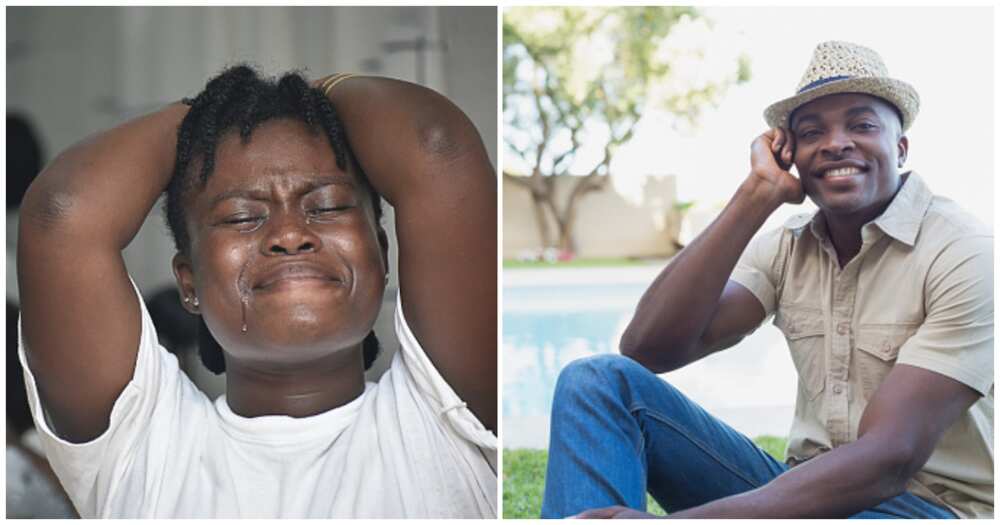 The displeased man approached the Enugu law court and won. In the judgment, the magistrate held that the lady's act was deceitful.
The sum awarded was intended to serve as a deterrent to other ladies with similar deceitful behaviours or plans.
The tweets blew up the internet and sparked a debate among both genders as people weighed in on the matter.
See his tweet below:
Social media reactions
@IbejiNoble said:
"So happy for that young man....if u no say u no wan do,no collect money ...ladies have always been greedy just like their mama Eve,but their greed for this present generation has shifted a notch higher....."
@Klintzmann said:
"Inspiration: Use 30k invite like 10 girls, give each 3k Tfare. When they refuse to show up, go to Enugu court. 150 * 10 is 1.5m.
"No say I no cut soap for you ooo."
@elgeotaofeeq said:
"We need someone to help us file a case against urgent 2k too, that request is killing guys."
@Sholexx_ said:
"They don't need to rush to Enugu court. All they need is to reference the judgement to gain lawsuit."
@DareHardy09 said:
"Good judgement and guys it's in the law ooo so take advantage of it if them wan scam you urgent 2k and don't show up."
Lady drags man to court for exposing her after she didn't show up at his place
Meanwhile, Legit.ng previously reported that a Nigerian man was dragged to court by a lady who he exposed over her failure to show up at his house after he sent her N1,500 transport fare.
Narrating why he dragged her to court, Lubem said they became good friends on Facebook after a series of chats, but Kor said she wanted to know him better and this made him send N1500 to her for transport.
Lubem added that she had actually told him her t-fare was N500 but he sent an extra N1,000 to demonstrate his generosity.
Source: Legit.ng