Though Three Times Smaller, India Overtakes China to Become Most Populous Country Worldwide
India has become the world's most populated country in 2023 with 1.43 billion people, surpassing China's 1.41 billion
India's growth rate has slowed down but still adds 15 million people every year, while China's population has declined due to low fertility and ageing
India's population size presents both challenges and opportunities for its development, well-being and global role and requires adequate policies and programs to address
India has overtaken China to become the world's most populous country, according to the latest estimates by the United Nations (UN).
The UN's Population Division reported that India's population reached 1.43 billion in May 2023, surpassing China's 1.41 billion, and the Guinness Book of Records has confirmed it.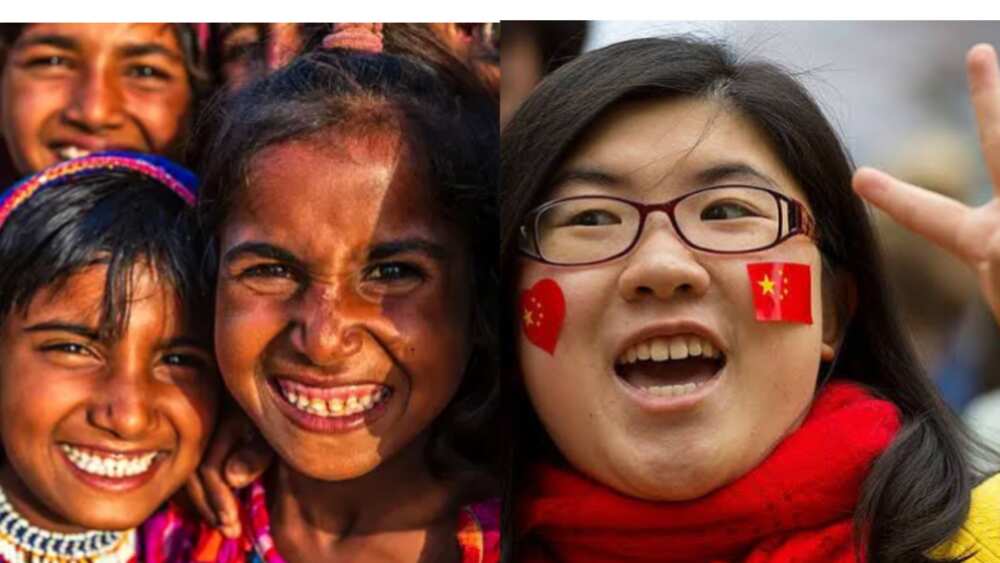 India is the world's most populous country in 2023
India now accounts for one-sixth of the global population, while China's growth continues to decline.
The milestone comes even as India's population growth rate has slowed down in recent decades, from 2.3% per year in the 1970s to 0.99% in 2020.
However, India still adds about 15 million people every year, equivalent to the population of a medium-sized country.
India is expected to remain the most populous country until 2100, when it will peak at 1.7 billion and then decline.
India also has a diverse and dynamic society, with more than 2,000 ethnic groups and every major religion represented.
Read the report here
Legit.ng compiled some of the reactions below:
@effizzzzy said:
"Congratulations my Indians fellas. Achievement so huge even china can't even try to get back his spot. Bande maa janam."
@Umai reacted:
"Common knowledge."
@nwaAmara3 wrote:
"I don't understand why they're congratulating Indians in the comment section meanwhile China right now."
@Sirsuto commented:
"Who will collect the certificate?"
@Sand74838 also commented:
"Seeing "it's official" I almost shouted thinking our Hilda finally scale through the review."
@Francleen also said:
"India surpasses China as most populated country despite being three times smaller."
Nigeria ranks 1st on top 6 most populated countries in Africa, beats Egypt
Legit.ng previously reported that Nigeria ranked the most populated country on the African continent, with a whopping population of 206.1 million.
In a table of six populous African countries, according to UN estimates, Ethiopia and Egypt followed in the second and third positions with 114.9 million and 102.3 million people, respectively.
Other countries that made the top six are Tanzania, South Africa, DR Congo, Tanzania and Ethiopia.
Source: Legit.ng