"Please, I Need This Phone": Man Brings Out Old Nokia 2100 and Plays the Ringtones, Video Goes Viral
A video posted on TikTok shows an old Nokia 2100 phone, which used to be very popular among Nigerians
The video of the phone has sparked emotional reactions from TikTok users who say they once owned one
Many of those who commented on the video expressed their desire to buy the Nokia 2100 should they see it
An old Nokia 2100 phone has gone viral on TikTok after someone made a video of it and posted it on the platform.
It was posted by @retromobile2, who regularly shares videos of phones that were once popular years back.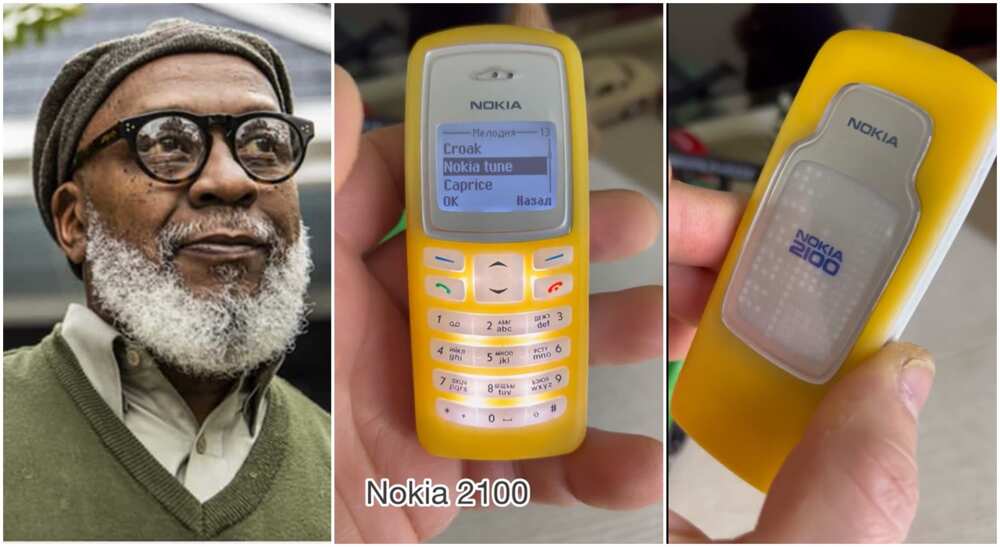 The Nokia 2100 was officially released in late 2001, and it was later succeeded by Nokia 2115 in the year 2005.
Video of neat Nokia 2100 goes viral on TikTok
Nokia 2100 was once a very popular phone in Nigeria, with many young people owning one back then.
Now that it has fizzled out, many people who saw the video posted on TikTok quickly remembered when they used to own one.
In the video, someone was operating the phone and playing many ringtones.
The ringtones took people down memory lane as they remembered when they owned the phone and how it used to ring.
Nokia 2100 was cherished because of its strong battery. Many people who have seen the video are saying they would like to buy it if they should see it in the market.
Watch the video below:
Reactions from TikTok users
@brianbrian7334 said:
"I remember my teenage days."
@Craig said:
"I had one."
@rachana said:
"I need this phone."
@Ryan commented:
"When nothing else mattered before than texts and calls."
@Hope said:
"I've never seen a yellow Nokia."
@SHX commented:
"I miss it, but I mean, you can still buy those phones."
@angel eludo said:
"Shocks.... I miss this tone."
Photo of 1953 examination goes viral
In a related story, Legit.ng reported that a man posted a question paper of an English examination written in 1953.
The examination, which was written by standard six pupils, had interesting questions in it.
A lot of people who saw the questions said they are complex and that some university graduates may not answer them.
Source: Legit.ng