No Student Loan: American School Berea College Accepts Nigerians Free of Charge & 4 Other Things to Know
A school in America, Berea College, has been offering free tuition to all its students even if they are not US residents
Berea College among other things needs its international students to submit personal essays and recommendation letters
Nigerians who watched a video about the school showed great interest in applying as they asked for steps
As Nigerians keep looking for opportunities abroad, TikTok and YouTube videos have revealed a school, Berea College, where students do not need to pay school fees.
Legit.ng checked on the school's website and found out that it has been running a no-tuition operation since 1892 and international students like Nigerians are also welcome to apply.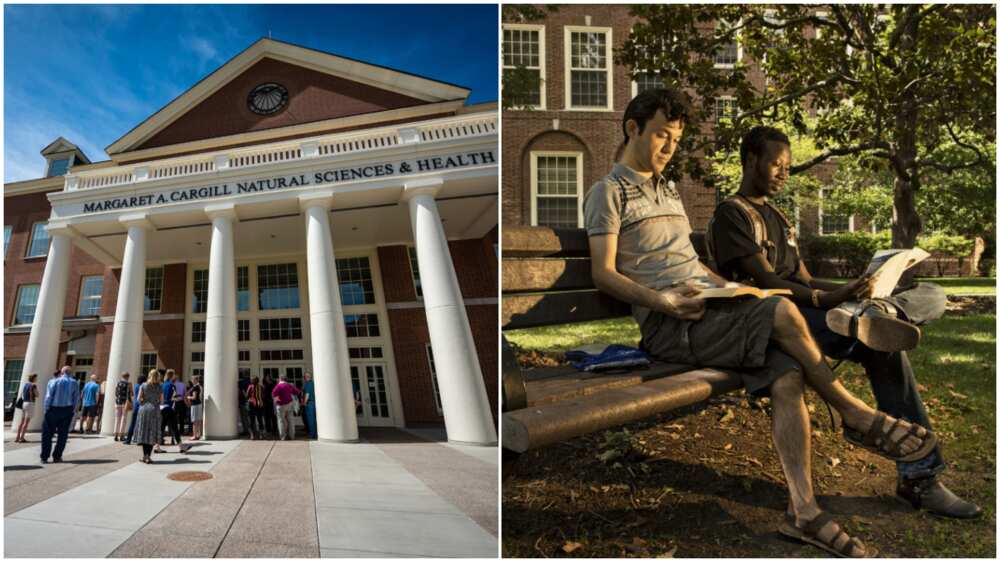 A Nigerian, Just Nenye, who claimed to have attended the school said that it also gets students jobs as they study. She added that there is also free feeding.
Here are four things to know as a Nigerian applying to Berea college:
1. Important application dates
The college's website spelt it out that early application begins yearly on October 15 as against regular application in January. Decision notification for people who took an early action comes in mid-December.
2. Three copies of your second school records
Berea college said the academic records must be in the English Language. Also, the records must be certified by officials of the school. They include school leaving exam results like WAEC.
3. Personal Essay
Any international student coming into Berea must have a personal essay that should be between two to three pages long and under no circumstance is an applicant to seek help while writing the essay.
4. Test score for English proficiency
The college gave options for international students to either submit SAT, TOEFL, IELTS, ACT or Duolingo.
Interested Nigerians can check the website for other information about the school. Below were some of the reactions of people to the free-tuition college.
Joel MUNYANEZA asked:
"Am I going to be rejected by berea college because I misspelled berea to barea in my essay, as well as my teachers in my recommendations? And I submitted my application."
Bushemere Shillah asked:
"Is there like an age limit to this? And for someone who finished school like 5yrs ago but never went to the university can they still apply?"
School paying students to study
Meanwhile, Legit.ng earlier reported that a woman with the handle @qsgreenland shared a video of a technical college in Greenland, which is in North America, where education is free.
According to her, students get paid every month to study there. During her interview, she spoke to a student, Pele, learning to be a blacksmith whose course duration is four years.
The woman added that despite the fact that the Technical College of Greenland makes learning lucrative, they do not have enough students.
Source: Legit.ng